Khem Singh, a 30-year-old farmer from Mothi village in Bhilwara district in Rajasthan, could not handle the loss of his crops after Sunday's rain. He died of a heart attack in his field due to the ruined crop.
Khem and his brother Mahendra's wheat crops were destroyed due to an unseasonal widespread rain and hailstorm across northern and central India, according to a Times of India report.
An untimely monsoon shower spread over three weeks indeed brought relief from the onset of an impending harsh summer in North India, but this pleasant weather may be a bad news for the economy.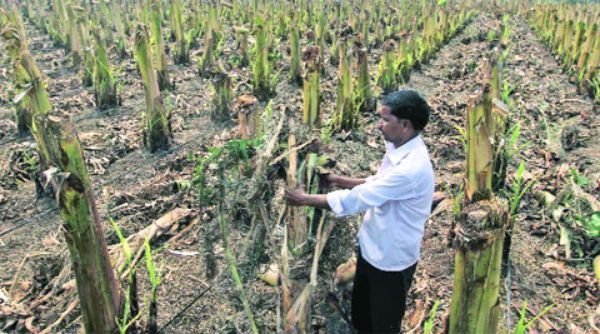 The rain also destroyed large swathes of Rabi crops and claimed 14 lives on Sunday, March 15. 12 people in Rajasthan were reported dead due to rain, lightning and hailstorms while two persons were killed in a rock-slide triggered by heavy rain in Uttarakhand.
An active western disturbance over Afghanistan and north Pakistan shifted towards the northern part of India resulting in the sudden rain. Another disturbance has been forecasted between March 21 – 25, although the intensity is expected to be lower.
Indian economy depends massively on agriculture. The untimely rain may be posing a real food deficit threat in India.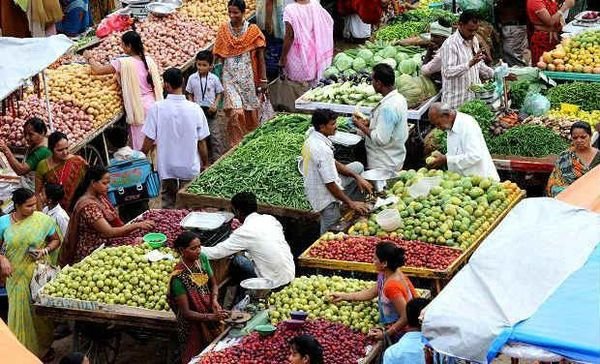 Here is why we should start worrying
– 50% crops destroyed in 26 of the 33 districts in Rajasthan.- Though the horticulture crop escaped the damage as it was already harvested, most of the standing crop of wheat, cotton, jowar would be lost.- Punjab, which produced 176 lakh tonnes of wheat in 2013-14, has lost a massive wheat crop this year due to the rain.- 450 villages in 14 districts are witnessing severe damage due to the rain.- Prices of vegetables have shot up in North India. While tomatoes, carrots and cauliflowers are selling Rs 10-15 higher than last week, beans took the biggest hit with a hike of Rs 30 per kg.
The government had declared hundreds of villages suffering from drought during 2014 monsoon. The drought situation was so grave that only 61% of the land could be cultivated.
With a low cultivation output from last year, and an unseasonal rain early this year, the crop situation is badly affected.
Unable to cope with the loss, nearly 100 farmers have committed suicide since January this year. A lost crop may lead to a rise in these deaths.
(The statistics have been compiled from reports that appeared in The Times of India , Hindustan Times and Economic Times )