The allegations of saffronising education by the BJP government have always sparked debates in the past.
This time around, in Rajasthan school students will not be able to read poems written by foreign poets and chapters with Urdu content. They will only read works of mostly lesser-known authors whose works focus on regional stories.
The poems of John Keats, Thomas Hardy, William Blake, T S Eliot and Edward Lear have been removed from the revised Class VIII English textbooks, according to a report by The Times of India.
Veteran journalist P Sainath's 'Jaha Pahiya hai' (Where there is a wheel), which speaks about women's cycling movement in Pudukkottai and is a powerful metaphor for freedom has also been removed from the textbooks, the report adds.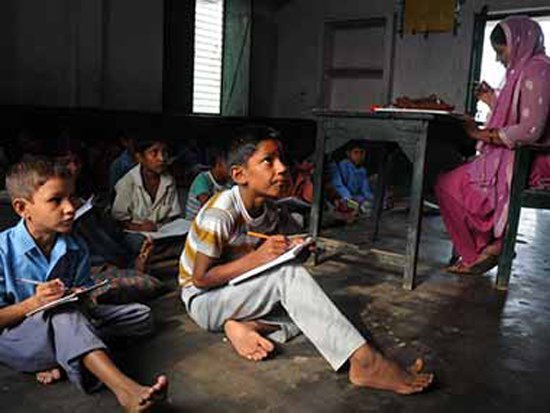 Urdu author Ismat Chugtai's short story 'Kamchor' and Hari Shankar Parsai's 'Bus Ki Yatra' will not be a part of the curriculum as well.
According to the president of Swayamsevi Shikshan Sanstha, Satyavrat Samvedi, a body of private schools affiliated to the Rajasthan Board of Secondary Board, this is a regressive step taken by the state government which will affect the performance of students at the national level.
In the past, Union HRD Minister Smriti Irani was accused of diluting the education sector of the country by appointing unqualified people who come from RSS background to head various top educational institutions across the country.
(With inputs from PTI)