After becoming the country's first ever state to have a ministry for the welfare of cows, the Rajasthan government has decided to launch a major survey to find out the number of cows in the state. The survey, which is aimed at ensuring proper care of cows and discouraging abandoning of cows, will not only count the bovines who stay with their owners but also the stray ones. 
The survey, which will be taken up by the Animal Husbandry department of the state, was ordered by Rajasthan's Minister for Agriculture and Animal Husbandry Prabhu Lal Saini, The Times of India reports. 
As per the directions of the minister, the 'Gaupalan' Department has been asked to collect figures of cows at Gaushalas, livestock owners and also those found roaming on the streets.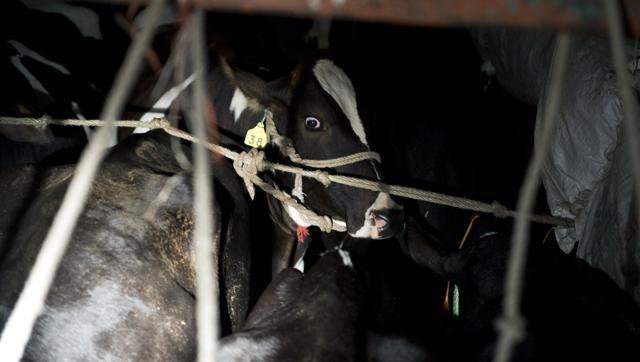 According to Saini, Rajasthan has around 1.35 crore cows. Besides the survey, the government will also construct a cow sanctuary in each of its seven divisions where abandoned cows and those rescued from cow traffickers will be kept, the report adds. 
In Rajasthan, killing of cows, bulls and bullocks as well as possession and transportation of their flesh is banned. 
The slaughter of "cow, calf, heifer, bull or bullock" is prohibited including the possession and transport of their flesh. The violation of the law carries an imprisonment term of 10 years or Rs 10,000 fine.
In November last year, a 45-year-old person from the state's Chittorgarh district became the first person to be convicted for killing a cow. 
Feature image source: PTI/Representational Image