Without a noise, a fort in Ajmer that was built by Mughal emperor Akbar has been renamed from 'Akbar ka Qila' to 'Ajmer ka Qila and Sangrahalaya.'
As per a Times of India report, the change was silently carried out in 2015, merely on the verbal orders of the sub-divisional magistrate on the advice of Vasudev Devnani, a BJP Rajasthan Minister and an RSS member. No expert committee was set up.
Changes were also made in textbooks, including the suffix 'Great' dropped from the name of Akbar.
Vasudev Devnani is the same minister who made the 'famous' statement on cow dung offering protection against radioactivity and cows exhaling oxygen.
On renaming of the fort, Devnani has justified it saying it was done to respect the sentiments of the general public. 
While the silent renaming took place in 2015, the matter came to light only recently after the minister got a threat letter.
In the letter, the sender, who identified himself as Tarannum Chisty, threatened the minister saying, "stern action will be taken against him" for renaming the fort.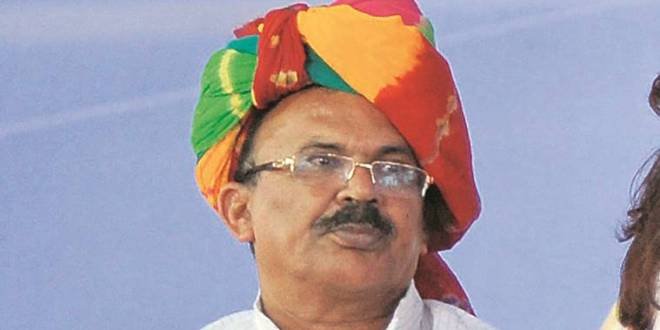 "The minister received the letter by post on December 12, informed about it to the Superintendent of Police (SP) office and handed over the letter on February 21," Station House Officer, Ajmer Kotwali, B L Meena said, as per a PTI report.
Built by Mughal emperor Akbar in 1570 AD, the Fort is situated at Naya Bazaar in Ajmer. The Fort was once the residence of Prince Salim, the son of Akbar, and presently houses a collection of Mughal and Rajput armour and sculpture.
Emperor Jahangir had read out the 'farman' permitting the British East India Company to trade with India from this Fort.
(Feature image: Twitter/@timesofindia)