UP goes to the polls from February 11. 
It's an election that the country is watching closely, after the ruling Samajwadi Party forged one of the most uneasy alliances in the state's political history- with its arch-rival Congress – in the hope of retaining power.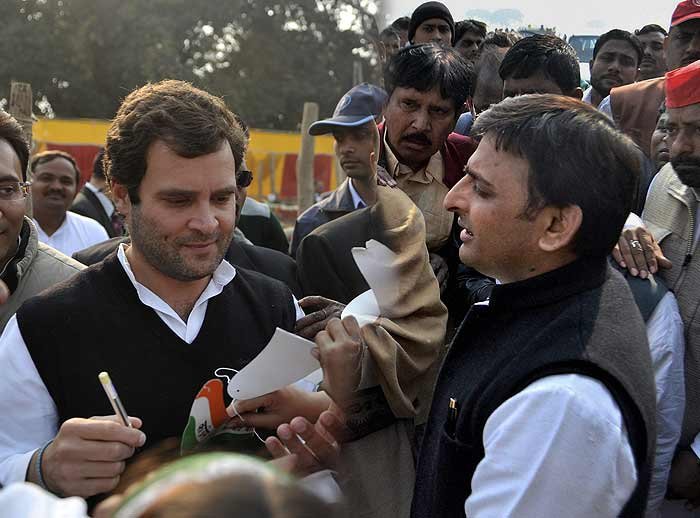 The Samajwadi Party, which is battling incumbency, has also a lot of other things to answer for: the family feud that has begun to look like a well-orchestrated drama with a series of U-turns by senior members, the failure to handle communally volatile situations, the alleged ever-worsening law and order, the handing of tickets to the corrupt, a drought-hit Bundelkhand, the bloated Saifai mahotsav, support for the sand mafia, dynastic politics and much more.
Amid all this, journalist Barkha Dutt recently conducted an 'exclusive' interview for the website Quint with UP's current CM Akhilesh Yadav, who the SP is desperately trying to project as a youth icon with nothing but development on his mind.
But the questions the chief minister was asked by a smiling anchor were so soft, the whole thing dangerously bordered on being a PR exercise.
So there were questions like: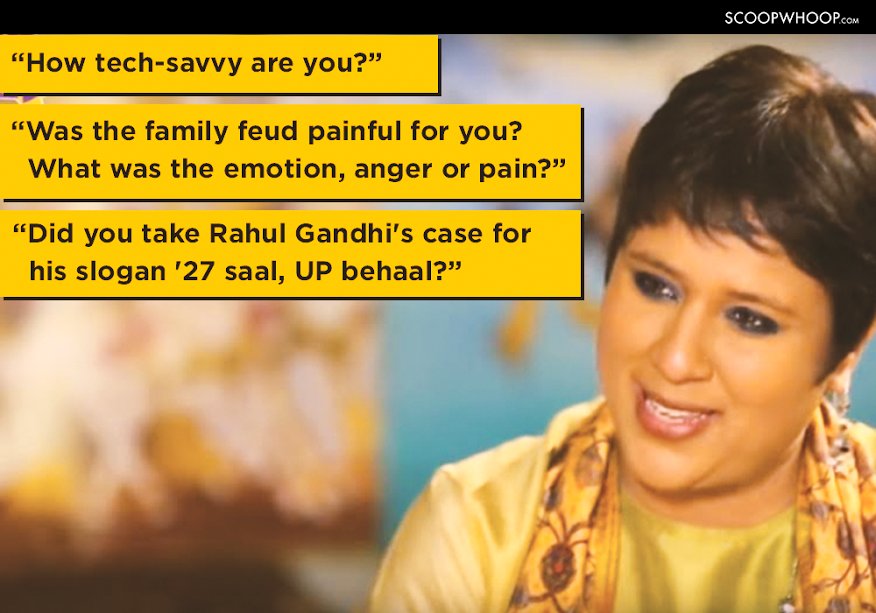 There's more: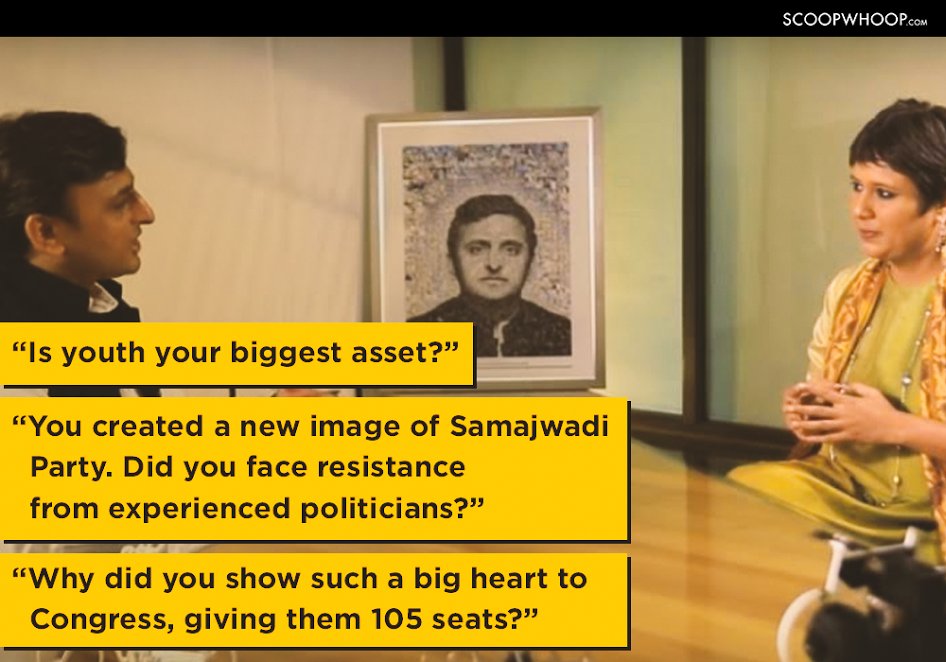 No wondered the CM breezed through it all, giving answers such as these: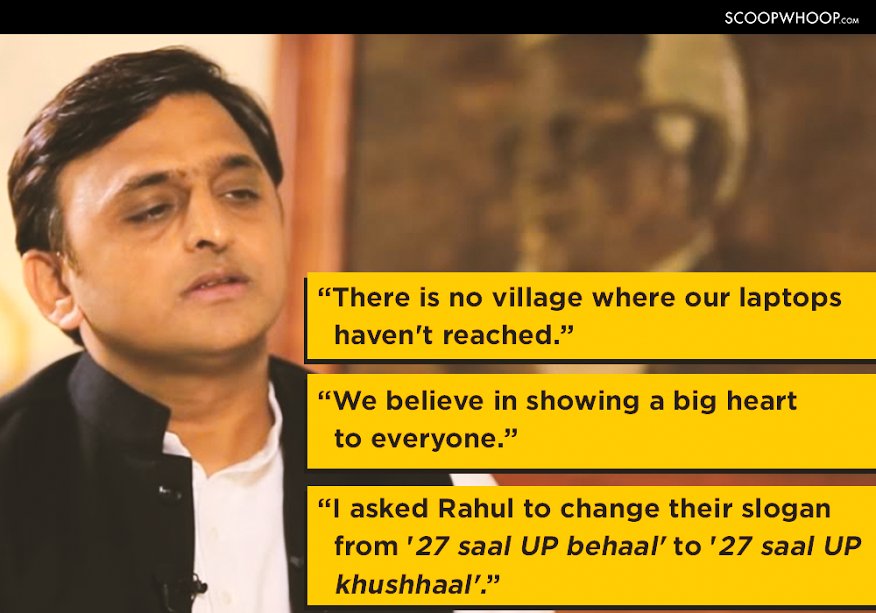 But then came another 'exclusive' by journalist Rajdeep Sardesai for India Today. And it wasn't even as soft as the question-and-answer session he had with Sonia Gandhi. In this case, the interview was with Yadav's little school-going children!
Why Akhilesh and Dimple's children, you wonder? 
Rajdeep answered it in the beginning itself, saying, "Akhilesh wants to introduce us to his family? Can we say no? We can't."
What unfolded was an interview so saccharine-sweet, viewers can be forgiven for wondering what it was doing on the channel's political series ominously titled 'War for Thrones'. 
This is what Rajdeep asked the twins, Tina and Suraj, in the show ridiculously titled 'Gen-next Yadavs: India Today meets Akhilesh Yadav's kids'.

"Who is older? Who is wiser? Who is the cleverer?"
"What are these straps you are wearing?"
"You like cycling? Cycle is Samajwadi Party's symbol, is that why you cycle?"
"Do you want to be a politician?"
"Does it bother you that your papa comes home so late in the night?"
"What is your favourite subject?"
"Who is the better politician, papa or mamma?
"Mamma says you like national parks. You like animals? What's your favourite animal?"
"What's your favourite food?"
Just then Akhilesh's wife Dimple joined in. So Rajdeep turns to Dimple not to ask her about her entry into politics, but things like, "Do you go on family holidays? What's your favourite place?"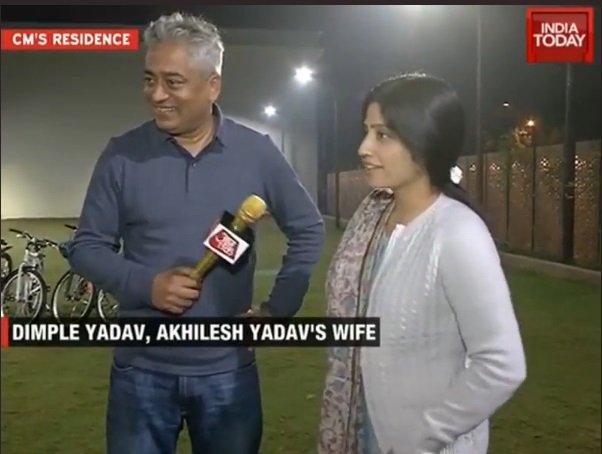 "Ms Dimple, children are saying you don't spend enough time with them."
And to top it all, Rajdeep concluded the whole thing by congratulating Akhilesh for well, having a family.
"Very impressed with the way you have…a young family. I thought politician don't have time for a family. It's impressive that you take out time for them," Rajdeep signed off.
We feel for you sir.