After the controversy over Rajdeep Sardesai's direct messages to users on Twitter, the senior journalist tweeted that his account had been hacked and announced his departure from the micro-blogging site.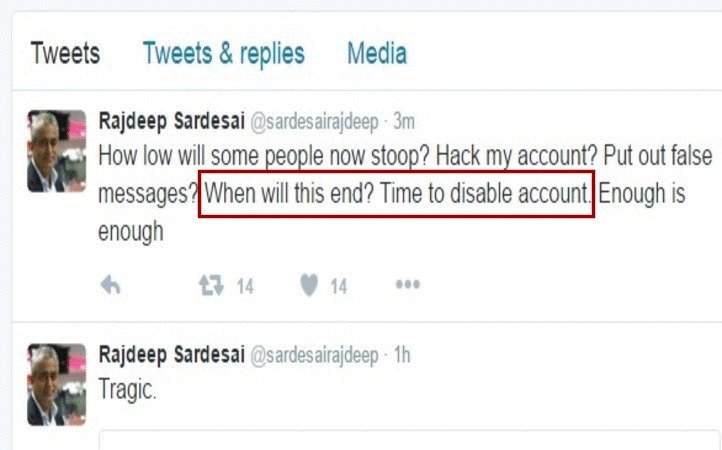 As the news of Rajdeep deactivating his account spread on the internet, Twitter users minced no words to express their feelings about Rajdeep abruptly ending his stint on the platform.
Some were a little less critical 
And there were also those who stood by him.