The #ModiGate of the Sushma Swaraj-Lalit Modi controversy took a new turn when another senior Bharatiya Janata Party (BJP) member's involvement came to light. Apparently, Rajasthan Chief Minister Vasundhara Raje Scindia secretly supported Lalit Modi's bid to obtain UK immigration papers in 2011.
The revelation came in the form of documents released by a PR firm, acting on the behalf of Lalit Modi 's lawyer Mehmood Abdi. As per the documents, then opposition leader Scindia specified that she supported 'any immigration application that Lalit Modi makes, but do so on the strict condition that my assistance will not become known to the Indian authorities,' The Indian Express reports.
However, Raje, while acknowledging her familial ties with the Lalit Modi family, denied any information of the documents .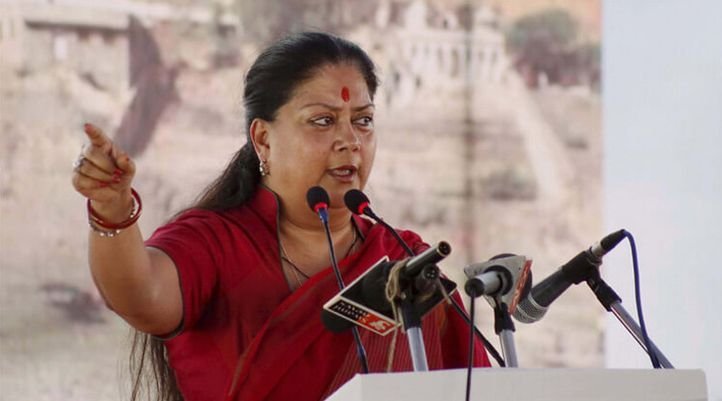 "Of course, I know the (Modi) family. I have always known them… (But) I do not know what documents they are talking about," she said.
But, in his first interview to the India Today channel since the controversy arose, former cricket administrator Lalit Modi acknowledged that he sought and received help from both external affairs minister Swaraj and Raje and at the same time argued that they (Sushma and Raje) were only helping in undoing a wrong done to him by the previous United Progressive Alliance (UPA) government, The Hindu reports.
Lalit Modi said he shares a 'close, family and legal relationship with the Sushma Swaraj family.' He also said his relationship with Raje went back to 30 years.
Calling himself a victim of UPA's political vendetta, Lalit Modi accused the former finance minister P. Chidambaram of 'arm-twisting the UK government,' into denying residency to him. "I did ask Sushma's help," he said adding that he would have made a similar plea to any other external affairs minister in office. "The UK government had to be told that there is a different government in Delhi," Lalit Modi said.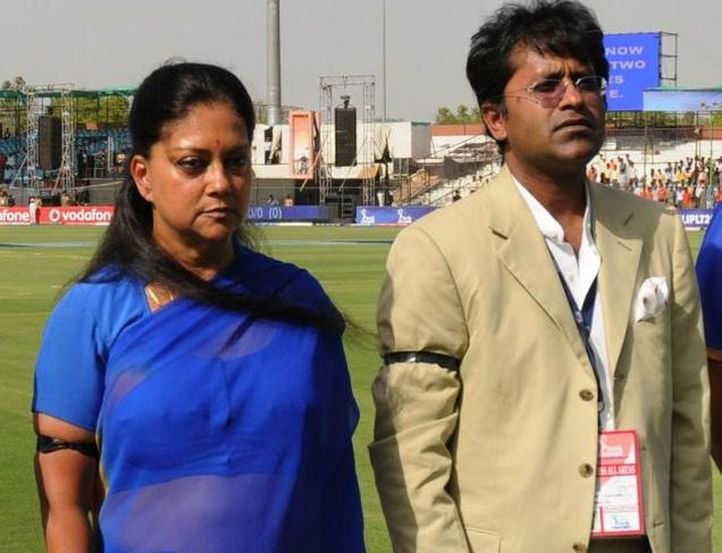 According to a three-page note released by Lalit Modi 's public relations team, Raje had supported Lalit Modi 's application for immigration to the UK in 2011, when she was opposition leader, but on condition of strict secrecy, NDTV reports.
"This witness statement is provided on the strict understanding that its contents and the identity of its maker are treated confidentially and that it is used only for the purposes stated in it," says the document dated 18 August 2011, nearly a year after allegations of corruption surfaced against Lalit Modi in connection with the multi-billion dollar cricket league he founded.
The document purported to be Raje's testimony also says, "I make this statement in support of any immigration application that Lalit Modi makes, but do so on the strict condition that my assistance will not become known to the Indian authorities."
Congress has pounced upon the Raje documents. The opposition has alleged that top BJP leaders, including Prime Minister Narendra Modi, have helped and protected Lalit Modi.
"We never expected Vasundhara Raje to act so foolishly. A person who is chief minister wants to hide facts from Indian authorities… is this her nationalism?" questioned senior Congress leader Digvijaya Singh while speaking to NDTV.
Raje's ties with Lalit Modi soured in 2013 after she distanced herself following corruption allegations against him.