Nalini Sriharan, serving life sentence in the Rajiv Gandhi assassination case, was today granted one-day parole by the Madras High Court for attending the 16th day obsequies of her father, who died last month. 
She had filed a petition seeking three days leave from today for attending the obsequies of her father, who passed away last month. The 16th day obsequies of her father are scheduled to be held at Kottur here tomorrow, she submitted.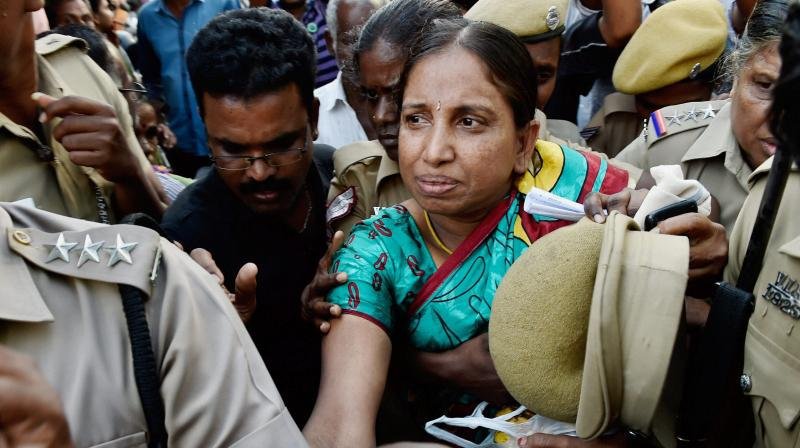 Justice R Mala, before whom the plea came up, granted her 24-hour parole starting from today at 4 PM to 4 PM tomorrow. The judge said she should be under police escort and be brought back to prison by 4 PM tomorrow.
In her petition, Nalini submitted that she had made a representation on March 2 to the Superintendent of Special Prison for Women in Vellore, where she is lodged, seeking three days leave but the official had not responded.
She said she was granted parole for 12 hours on February 24 to attend the cremation of her father Sankaranarayanan. Nalini was sentenced to death by the trial court in the case on January 28, 1998. Her sentence was commuted to life term by the Tamil Nadu Governor on April 24, 2000.