Vowing to uproot Pakistan- sponsored terrorism in Jammu and Kashmir, Home Minister Rajnath Singh on Saturday asserted that the NDA government is working towards a permanent solution to the seven-decade-old Kashmir issue, though it may take some time.
Addressing a press conference on achievements of his ministry on completion of three years of the NDA government, Singh said the Centre is open to talks and will take the people of the state and political parties into confidence for resolving the Kashmir issue.
"The solution to the Kashmir problem cannot be found by just snapping our fingers. Kashmir is an old issue, it has been going on since 1947," he said.
Singh was replying to a question on his recent statement that the government was working on a permanent solution to the Kashmir issue.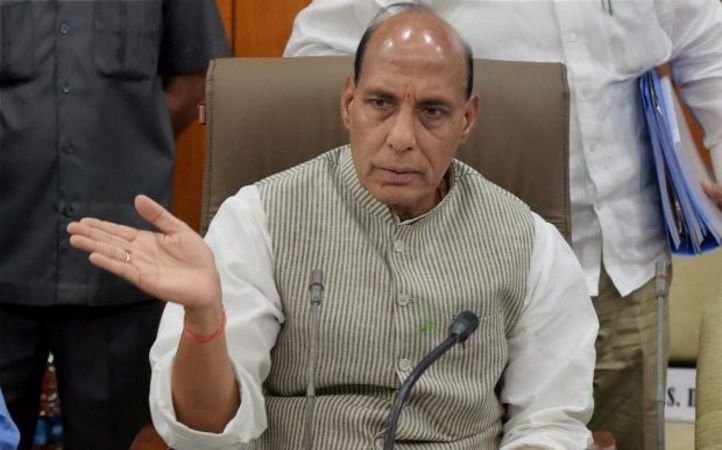 "We are working for a permanent solution. I have said this with utmost responsibility, after much thinking and deliberations. We have some plans and are working in this direction and will find a solid solution in future. It may take some time," he said.
When asked by PTI whether the "permanent solution" will be political or a military one, the home minister avoided a direct reply but said it will be a "comprehensive and integrated solution".
On the possibility of initiating dialogue with Kashmiri separatists, Singh said he has been advocating talks with all concerned ever since he took charge as home minister three years ago.
"From the beginning, I have been saying that we are ready for talks. Whoever comes forward for talks, we will talk. We are open to talks to find a solution to the Kashmir issue.
All problems can be resolved only through dialogue," he said.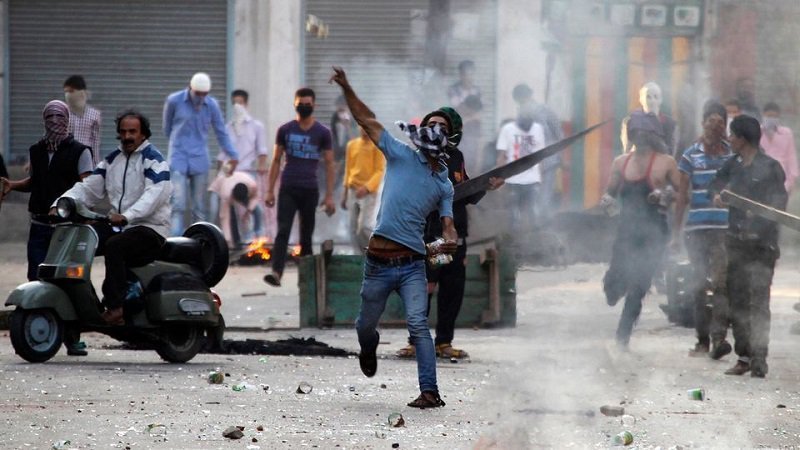 The home minister blamed Pakistan for sponsoring terrorism in Jammu and Kashmir but stressed that the violence will not last long.
"There is no doubt, no confusion that Pakistani is fomenting terror in Kashmir. But we will ensure that terrorism is uprooted from Kashmir soon. The violence will not last long," he said.
Singh said Pakistan has been sponsoring terrorism in Kashmir for its vested interests. "Whatever Pakistan is doing in Kashmir is a betrayal to the youths of the state," he said, adding "we will not let them succeed in this".
He also acknowledged the fact that ISIS doesn't have any presence in India.
"The situation in Kashmir has seen a lot of improvement and we can assure that the government will get the situation under control. Despite having a large Muslim population, ISIS has been unable to establish a hold in India," he said, reports ANI.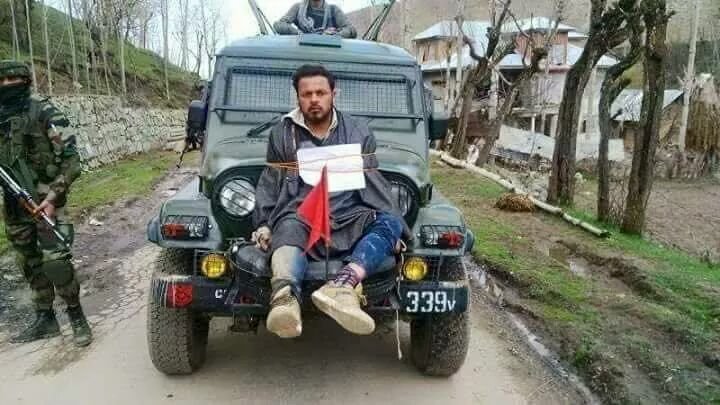 Asked whether he supports an army Major who recently used a local youth as "human shield" in Kashmir, the home minister said "the army is doing its job".
When he was reminded that that Urban Development Minister M Venkaiah Naidu had supported Major Leetul Gogoi, who had tied a man to a jeep as a shield against stone-pelting, Singh said "whatever Naidu had said was correct".
Naidu had said Major Gogoi saved lives under "exceptional circumstances" and the Army has appreciated it.
Asked whether he considers the current unrest in Kashmir Valley as very alarming, Singh said there were such situations in the past too.
"There were bad situations in the past too. We will control it and bring back normalcy," he said.