Rajnath Singh at a recent event in Lucknow contended that terrorism should not be associated with any particular religion. On May 24, he stated that Indian Muslims are nationalists who have always opposed terrorist elements.
He also lauded them for not allowing international extremist groups like ISIS to influence them.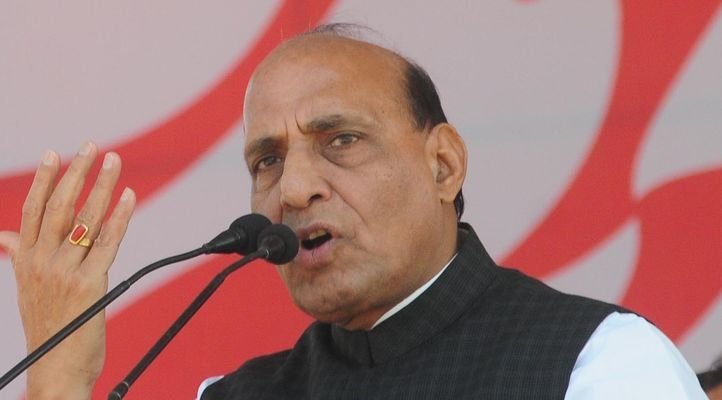 " Muslims in India are nationalists. They have always opposed such [terror] elements. They have opposed and demoralised them," he said at the event.
He also mentioned how several countries around the world are fighting terrorism and the only way to combat it is through unity. Which is a far cry from his defence minister, Manohar Parrikar, who claimed the only way to "neutralise" terrorism is through terrorists.
To a question regarding naxalism, Singh said, "though I don't believe in the figures, if one focusses on last 10 to 15 years, then there has been a decline of 20 per cent to 25 per cent in the last one year."
At the event organised by Mahamana Madan Mohan Malviya Mission, the Union home minister said great personalities should not be associated with any particular party. He stated that Mahamana should have been honoured with the Bharat Ratna for his contribution, many years ago.
It might strike you as odd, that the BJP is trying with all its might to court the minority. A party that has so strongly opposed the idea of Muslims living in India, let alone being Indian, is now referring to them as nationalists, the irony is not lost on anyone. The very foundation of this party – the RSS – claims that non-Hindus are not Indians, and therefore cannot be considered citizens or enjoy the rights of citizens. It is evident that the BJP has come to realise that it is indeed important to keep the minorities happy. It is a welcoming thought, that maybe Hindu fundamentalism is on the decline and tolerance on this rise.