April 24 was a historic day for India's legislative system. Not only was the transgender rights billed passed in the Rajya Sabha, but it was also the first time in 46 years that a private member's bill has been passed by the House – i.e a bill introduced by a legislator who was not acting on behalf of the executive.
Dravida Munnetra Kazhagam (DMK) MP Tiruchi Siva moved the bill on the House floor on Friday, during the second Budget session.
The Bill was unanimously passed eventually, however, there was some turbulence when it was moved. Finance Minister, Arun Jaitley and Social Justice and Empowerment Minister Thawar Chand Gehlot attempted to dissuade Siva from moving the Bill. They claimed there are a number of issues that must be resolved before it can be passed.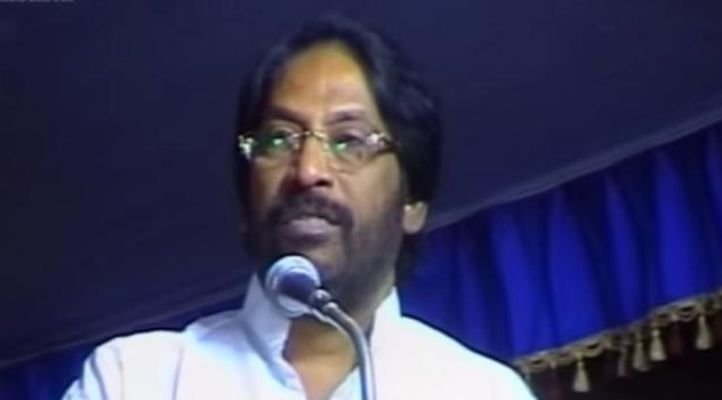 Gehlot assured Siva that the government would come up with a comprehensive Bill of its own, however, this was rejected by Siva. He also insisted on a division of votes but Jaitley intervened saying that it would "not be proper" if the house was divided on the rights of the transgender.
"The House should not be divided over such an issue. The honourable minister has said that we (government) will bring a policy… (The Bill) expresses the sentiment of the House. And the house by voice vote will agree to the sentiment," Jaitely said , before the Bill was passed unanimously.
Geholt was also concerned that some impracticalities existed within the current Bill. The Bill requires the involvement of a number of ministries, including Social Justice and Empowerment, Health, HRD, Home Affairs and External Affairs.
However, Siva was adamant this Bill had to be passed. He mentioned the need for appropriate gender equality laws. " Twenty-nine countries have legislation controlling the rights of transgender persons".
He added, that while statistics show that the number of transgender persons in the country are 4.5 lakh, the real number is approximately 20-25 lakh. He argued that they may have voting rights but are rarely treated as citizens, even being denied entry into trains.
The Bill will now move to the Lok Sabha, where it will be debated, most likely amended, and hopefully turned into a law.
The rights of transgender persons
The Bill focuses on creating and implementing a national policy whereby the transgender community will be integrated into civil society instead of remaining outcasts.
Mr Siva's Bill has 58 clauses in 10 chapters dealing with different aspects ranging from social inclusion, rights and entitlements, financial and legal aid, education, skill development to prevention of abuse, violence and exploitation.
"There is a need for a national commission for transgender persons with statutory powers on the lines of other such national commissions. While the Tamil Nadu and West Bengal governments formed welfare boards for the purpose, we need a national response," Mr Siva told The Hindu .
The Bill provides for creation of welfare boards at the Centre and State level for the community , Transgender Rights Courts, two per cent reservation in government jobs and prohibits discrimination in employment . It also makes provisions for pensions and unemployment allowances for members of the community.
"Are they not fellow human beings… And yet, they face discrimination. They do not have access to public toilets and their voter I-cards identify them as females," said Siva.
Siva is aware that the government can move their own bill in parliament. He is aware that for the Bill to become law, it has to be passed in the Lok Sabha and get presidential approval.
A number of communities in this country do not enjoy human rights without discrimination. Women, gays, lesbians, lower castes, and even some religious communities are not treated equally in our democracy. This Bill is the first step to integrating the transgender community into civil society. Passing of this Bill will provide them with a great platform to voice their opinions and receive benefits just like any other citizen of this country. It is the responsibility of a democracy to provide all citizens with equal rights and acknowledge all citizens in an equal and just manner.
However, it is also important to discuss whether this bill can pave the way for future rights bills for other persecuted communities, such as lesbians, gays and bisexuals.
"Homosexuality is unnatural and a disease," Gulam Nabi Azad once said.
"You need to go to a hospital. Being gay is a mental disorder," were Subramanian Swamy's words.
" We will make them normal. We will have a centre for them. Like Alcoholic Anonymous centres, we will have centres… we will train them and (give them) medicine too", Ramesh Tawadkar, Goa sports minister had said.
Politicians in India view homosexuality to be an unnatural disease, they believe it can be cured through medication. What is worse is that they believe homosexuality to be a choice. Until this mindset is not changed, these communities will never be given the rights they deserve.