The live telecast of Rajya Sabha TV was briefly stopped today, during the presentation of the Citizenship (Amendment) Bill by Home Minister Amit Shah.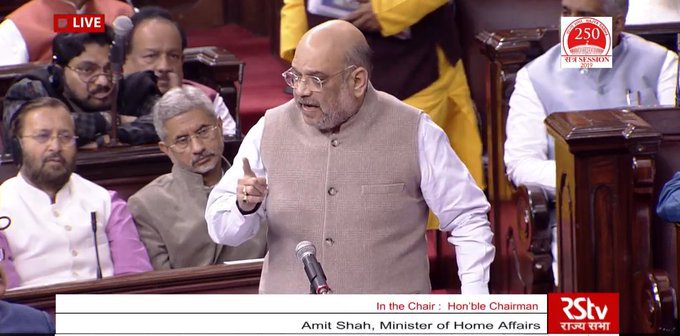 Reportedly, during the introduction of the bill, Amit Shah stated that the BJP government will 'protect the rights of the Assamese people'. Consequently, he was heckled by the opposition. 
After giving a verbal warning to opposition members, Chairman Naidu pressed a red button that signals the stopping of the live telecast. Soon after, the telecast was stopped. 
People took to Twitter to comment on the order to stop RSTV: 
The telecast resumed soon after, with the House in complete order.