Weddings are a part of Indian culture and when it comes to famous people, few remain etched deep in India's memory. Among others, family affairs of the Gandhi family have always been a hot topic in Indian history and politics, and Rajiv Gandhi's wedding to Sonia Maino has been the most talked about.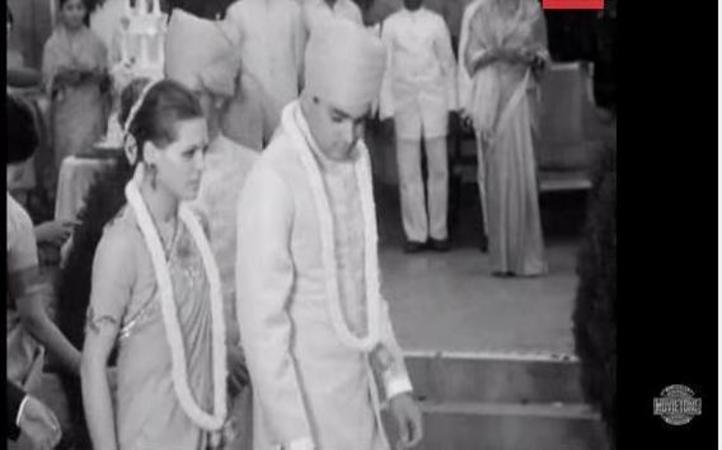 While stories about how one of the most influential couples of Indian history met are still discussed, rare footage providing a glimpse of the wedding has been released by

British Movietone

.
The video shows the wedding being held at Indira Gandhi's famous residence at 1 Safdurjung road, and Indira Gandhi, Sanjay Gandhi, Vijaya Lakshmi Pandit and Sonia's family except for her father attending the wedding.
While the Gandhi scion and one of India's most popular leaders looks stunning in a bandh gala, Sonia gracefully caries a sari, as she did for years to come.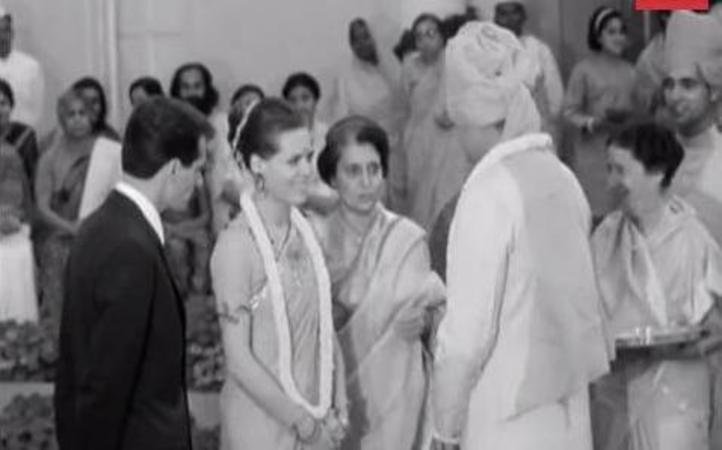 Although the Gandhi clan has been subject to love and criticism for the people since decades, this rare footage offers a peek into their life away from the politics.