The President of India has been enthusiastically sharing photos of the preparation for the 67th Republic Day on his Twitter account.
Here are some of the behind-the-scene images you would rarely get to see.
The President's Bodyguard on the grounds of the Rashtrapati Bhavan. It's the oldest surviving mounted unit and the senior-most regiment of the Indian Army. It was raised in September 1773.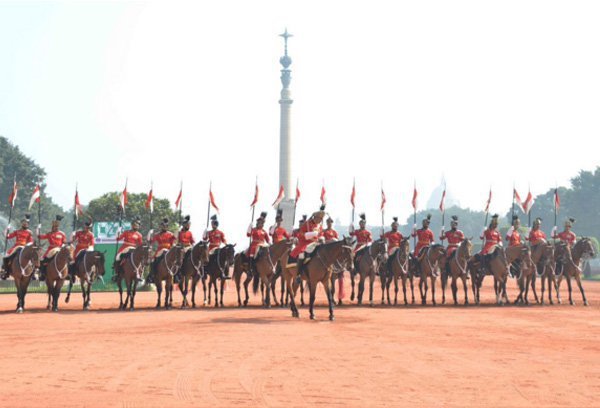 The President's Bodyguard arriving at Rashtrapati Bhavan.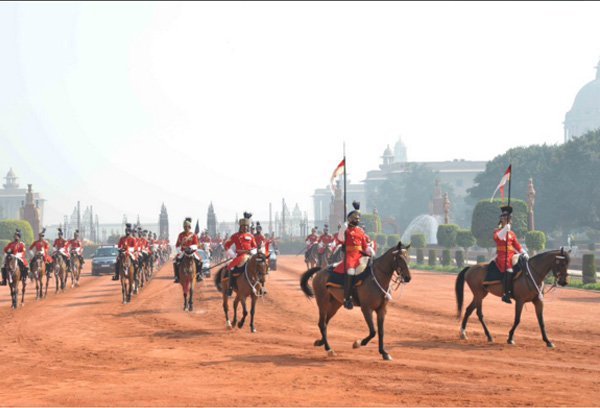 A crane being used to string up lights on the 145-ft high Jaipur Column.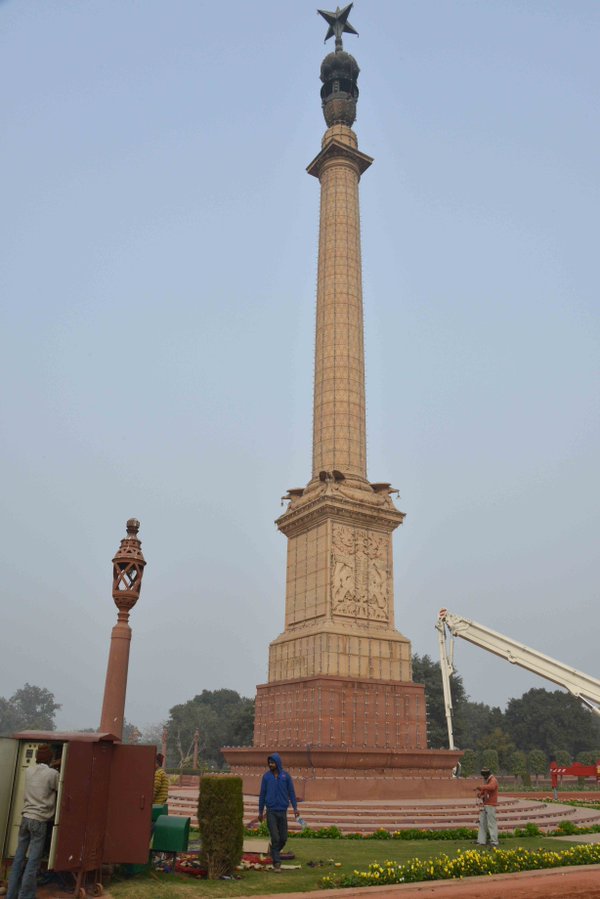 Air Force planes fly past the Rashtrapati Bhavan.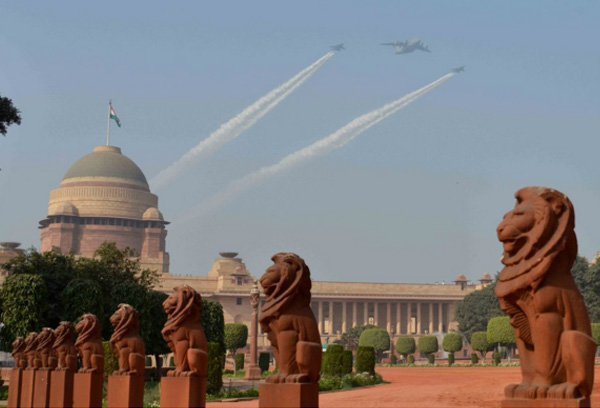 Another flypast seen behind the Jaipur Column.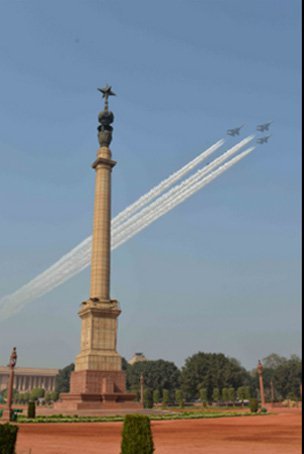 A tank being inspected by its crew before rehearsals.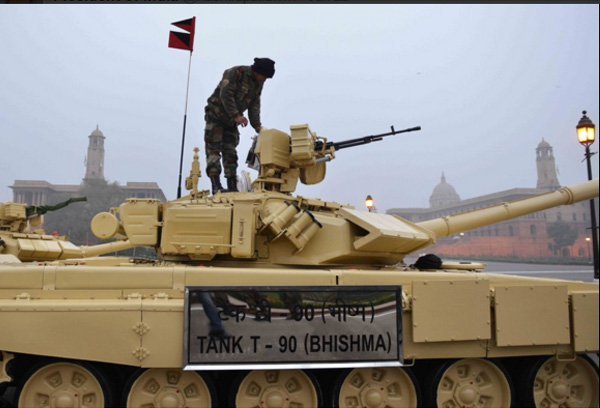 A marching contingent's parade practice is in full swing.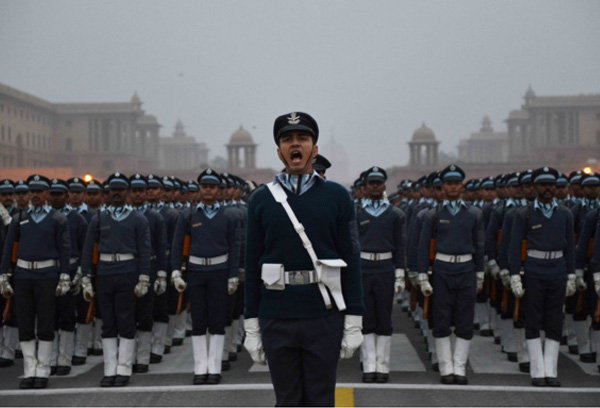 The dog squad on the day of the full-dress rehearsal at Rajpath.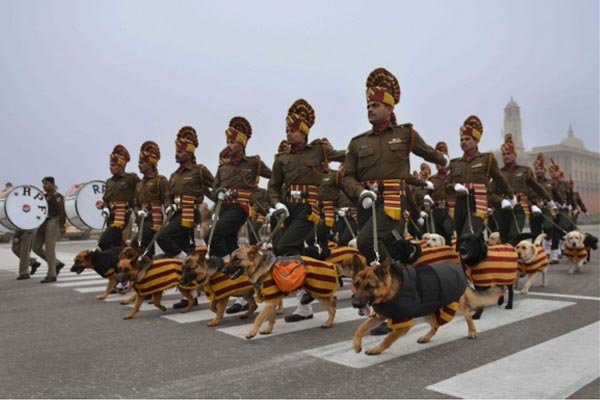 The Jaipur Column lit up at night.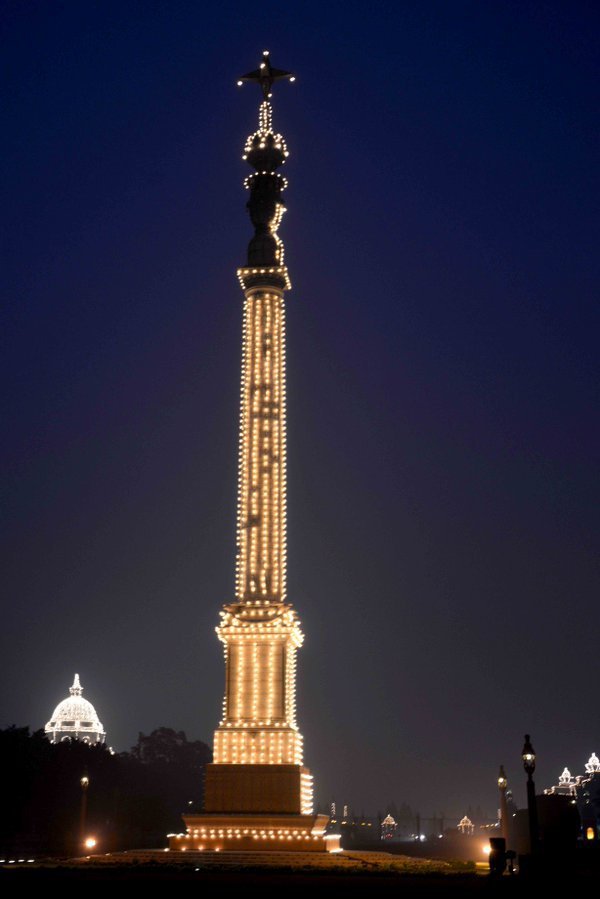 And so are South Block and North Block.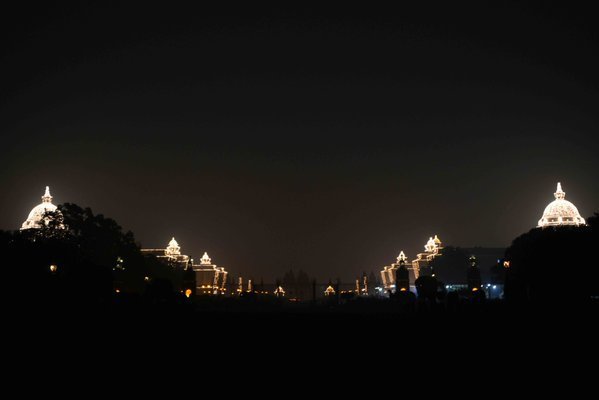 Rashtrapati Bhavan gets illuminated too.