We are in the midst of a crisis.
At a time when our healthcare system is struggling to cope with the increased demand of equipment, both for the doctors and patients, the Tata Trusts and the Tata group companies have pledged to commit ₹500 crore towards the country's fight against coronavirus.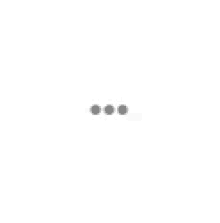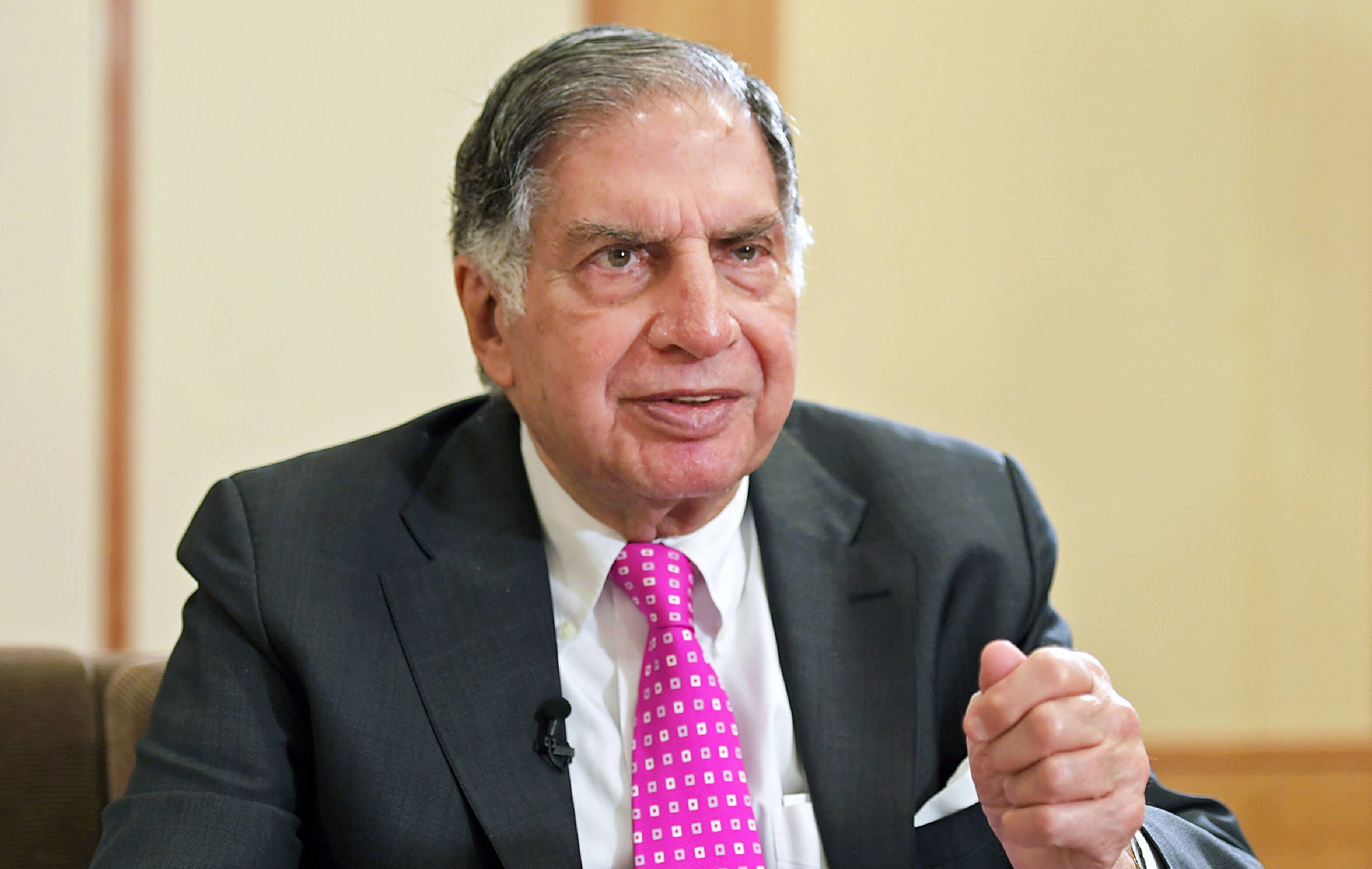 Ratan Tata made the big announcement on Twitter.
As per the statement, the funds will be used for Personal Protective Equipment for the medical personnel, respiratory systems for treating patients, testing kits to increase per capita testing, setting up modular treatment facilities for infected patients, knowledge management and training of health workers and the general public.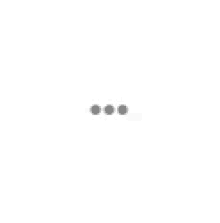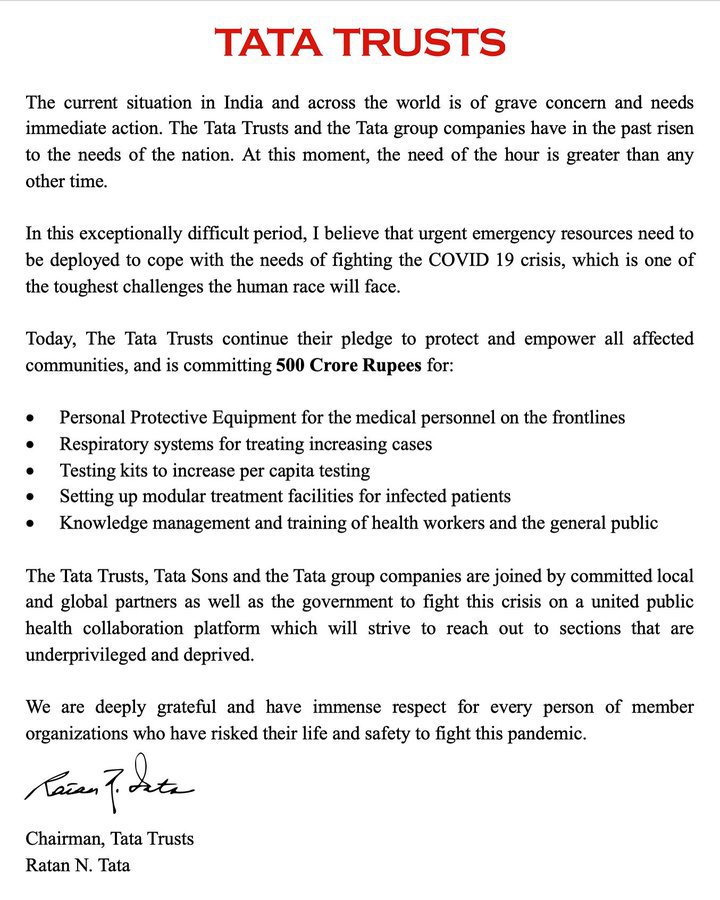 People are expressing their gratitude and saluting the efforts of Ratan Tata for making such an important contribution in this time of need.
We hope that this contribution is used wisely in this fight against coronavirus.