Lovers in Bollywood are really badass. They do all kinds of nasty things on bikes.
They get cosy biting each others' ears as they ride through deserted highways.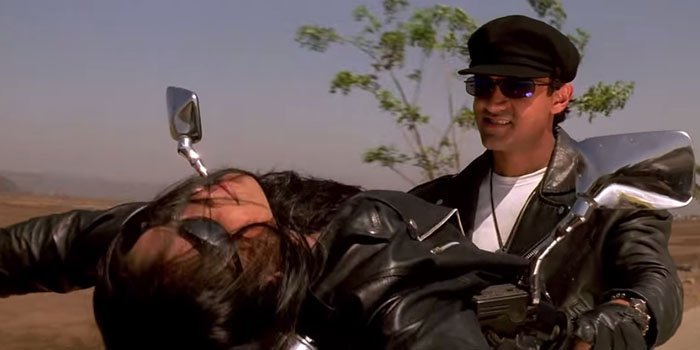 They play eye-to-eye on bike rides, because only losers keep their eyes on the road.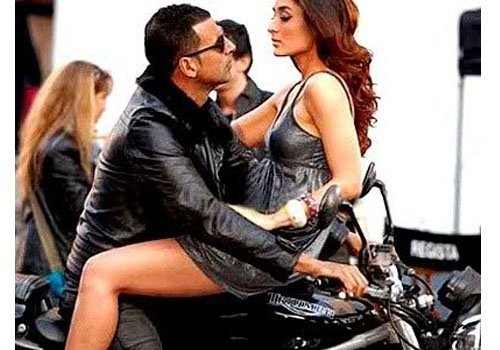 There's a lot of Bang Bang happening on bikes.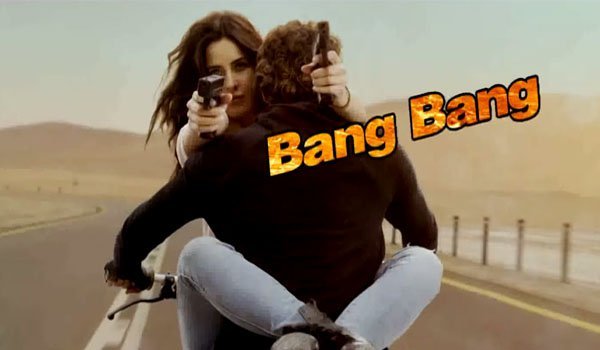 Sometimes, the woman boldly takes over.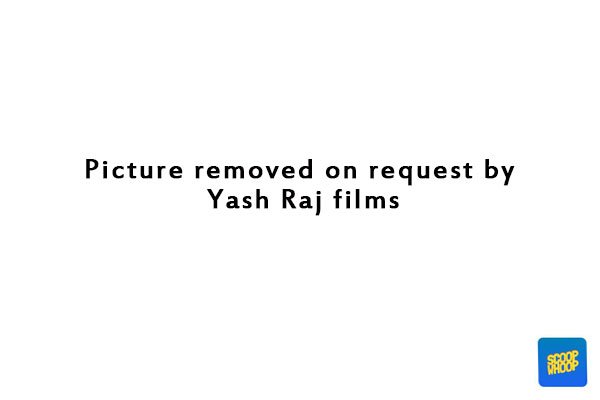 Bollywood teaches you that helmets and safety are for losers. Oh yeah!
But when you try all this heropanti in real life, you end up looking as stupid as this. Somebody clicks a photo, you become famous on social media for all the wrong reasons; and before you know it, a fine is slapped on you!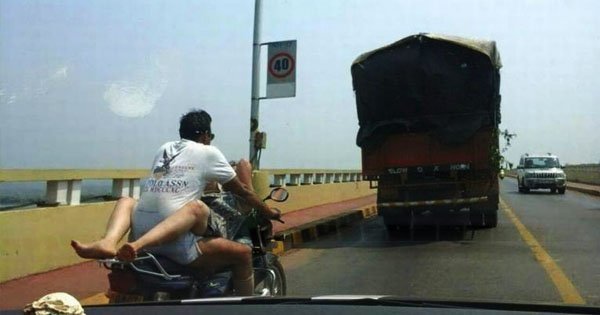 This raunchy couple was spotted riding a Splendour dangerously, over the the Mandovi Bridge in Panaji, Goa. Somebody clicked this picture and shared it on Facebook and Whatsapp. Soon, it was all over the Internet. The police used the registration number of the bike to get in touch with the Rent-A-Bike owner and tracked the couple (who are from MP) to their hotel. They were called to the Police Station and issued a challan for reckless driving.
Fun Fact: The guy is wearing a tshirt, socks and hopefully, Nicki Minaj's hot pants.
So, next time you wonder pyaar kiya toh darna kya, here's your answer!