It's not just the election season that has everyone's attention. It is also 'the mango season'. Taking this very important matter into consideration, we were witnesses to an eye-opening conversation: Modi ji's apolitical interview with Akshay Kumar. The whole interview was based on the idea that it'll be completely apolitical.
NDTV journalist Ravish Kumar took account of this and tried his own hand at this new format with 'Prime Time With Ravish Kumar'. And here's what he had to say.
He starts with how there's going to be nothing 'political'.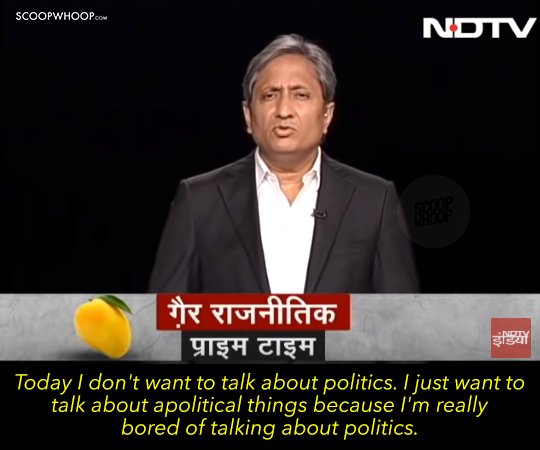 Man's got a point.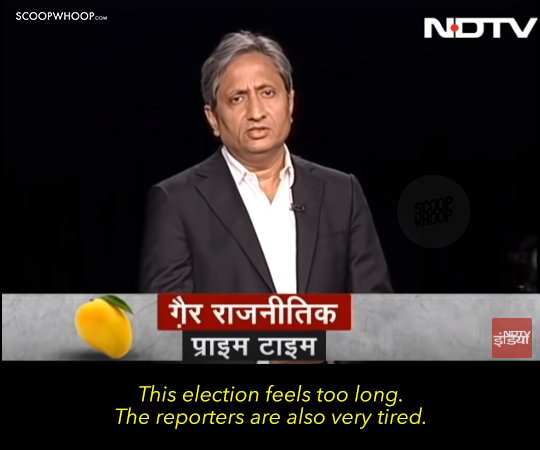 But that doesn't stop him from taking a jab at Akshay Kumar's 'apolitical' interview with Modi ji.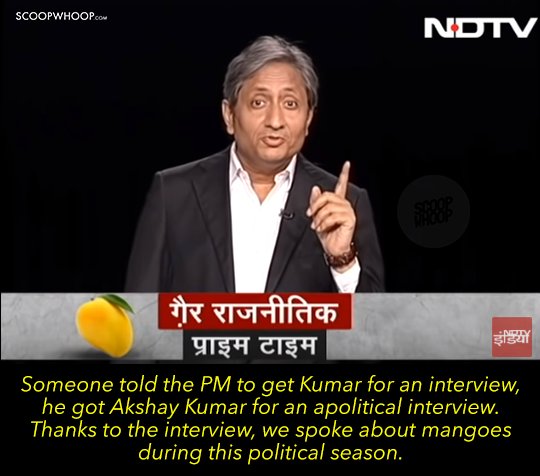 After all, mangoes should be the talk of the season.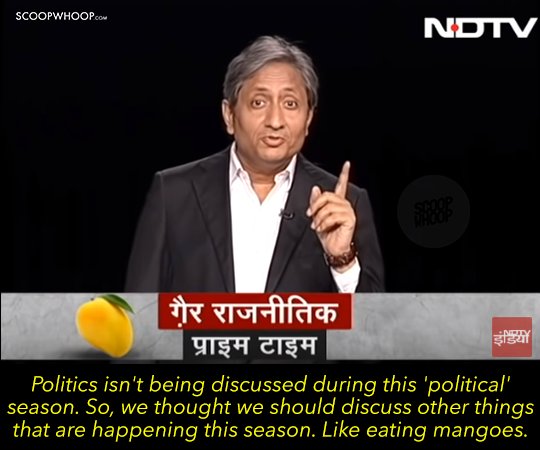 One must never criticise the King…of fruits.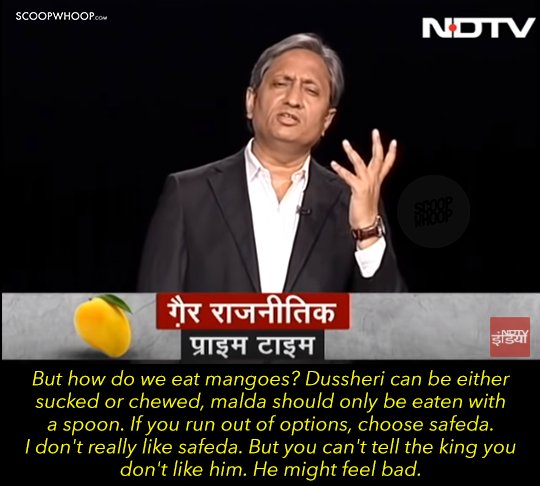 He's only following the PM's footsteps.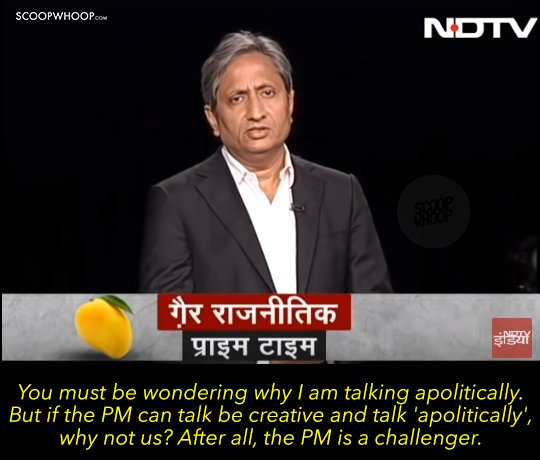 He really wanted Akshay to ask a question around the comic called 'Bal Narendra'.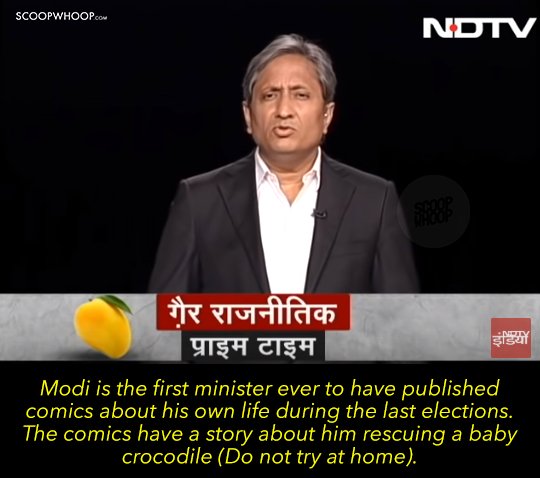 He mocks how this election season isn't how elections used to be.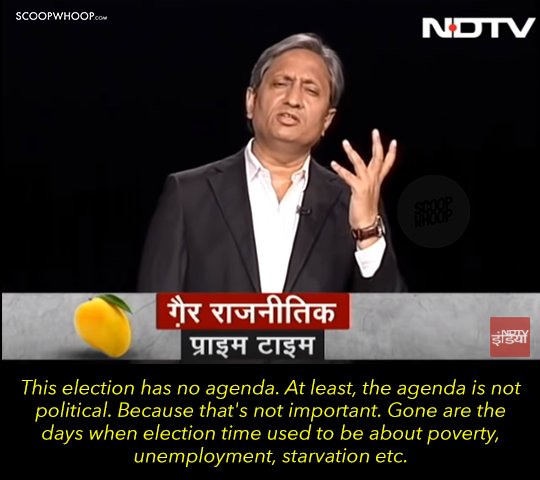 He talks about the problems that we actually face but no one seems too bothered about them.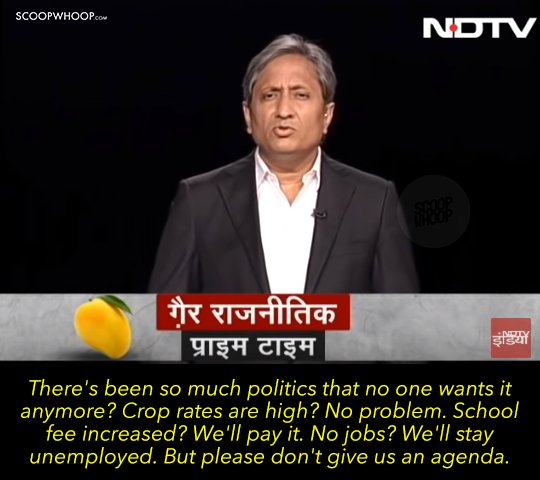 Because staying apolitical is the safest bet.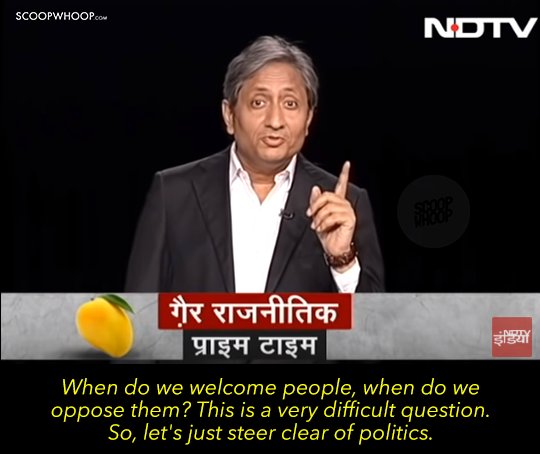 Watch the entire video here.