Move over, Priya Varrier. The internet has found its new viral muse at a recent IPL match. 
While Royal Challengers Bangalore (RCB) and Sunrisers Hyderabad (SRH) were battling it out yesterday on the pitch, a mystery RCB fan stole the show from the stands. 
The girl's name is Deepika Ghose and she rapidly won several social media hearts just like RCB scored one of its few wins.
We're not sure how she was singled out by the cameraperson. But they sure have an eye for virality, it seems.
Her brief appearance helped her garner an insane following as she crossed 150k Instagram followers overnight.
Proudly wearing the #RCBgirl badge, Deepika is also a legit meme template, inspiring several memes all over social media.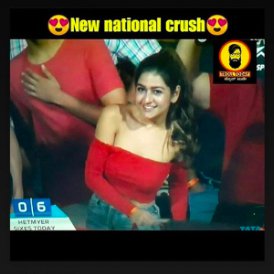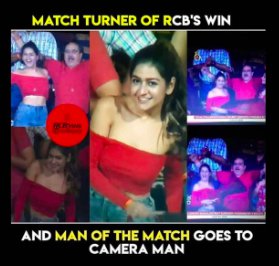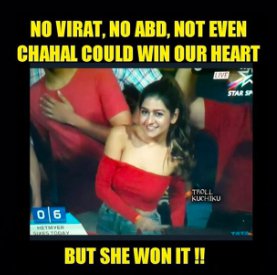 Thanks, IPL. For giving the nation another heartthrob other than Virat Kohli.