At first, it might seem a little counter-intuitive to visit Ladakh in winter. It's colder, harsher and tougher to acclimatise to. On the other hand, there's a whole host of reasons why you in fact should visit in the winter. You avoid the crowds, everything's cheaper, you can actually spend more time with the locals, the reasons go on.
Here's why you should try visiting Ladakh in winter
1. You don't need to jostle for space on the Leh Market Road
Stroll along with leisure in a place that's bustling, crowded and difficult to navigate in the peak tourist months.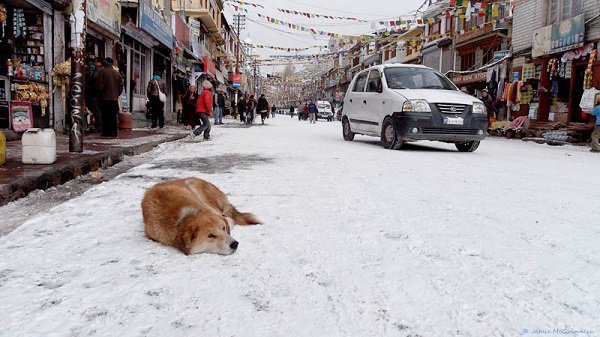 2. You can have Pangong Lake almost all to yourself
You don't have to worry about someone photobombing your perfect shot at this pristine lake in the winter, and you can enjoy it all to yourself.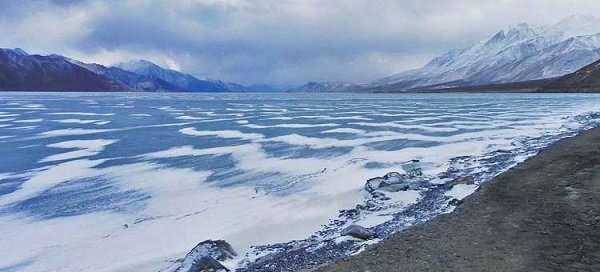 3. Thanks to the small crowds, you can actually hear the prayers of the monks in Thiksey Monastery in the morning
It's awe-inspiring and quite surreal.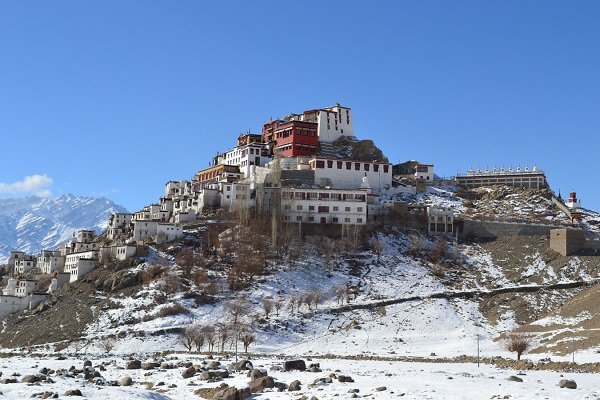 4. The festivals are less crowded and more authentic
The Spituk Gustar Festival is said to be a must-visit, with masked dancers and crowds of locals. There are also other festivals like the Stok Monastery Festival, Matho Monastery festival and Dosmoche, which attract many senior lamas.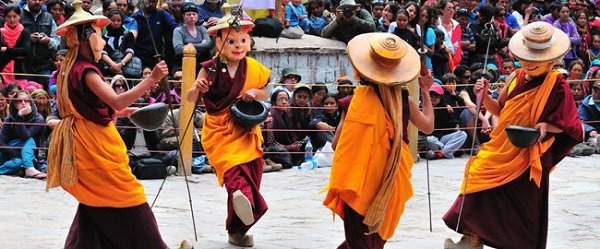 5. You can play or watch a match of ice hockey
In the winter months when everything freezes over, ice hockey rules the roost with games happening wherever possible, from serious matches to casual games you can try to play in. Just ask!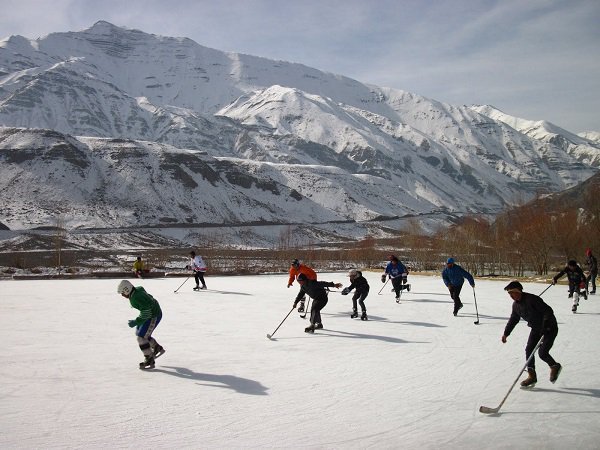 6. If you're a seasoned trekker, you can try the Chadar Trek
When the Zanskar Lake freezes over, the treks from Chilling begin – One of the most difficult and demanding treks in the world. Looking around and seeing literally everything frozen over is a sight seldom experienced.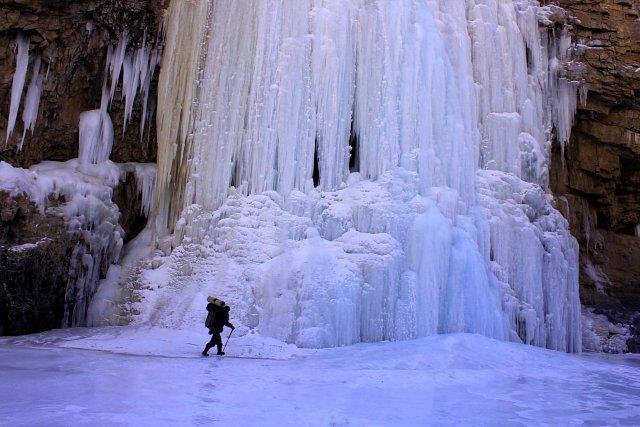 7. Locals have more free time to talk and exchange stories
During the summer months, the locals stay very busy working, considering tourism is one of the main forms of employment. Come winter, these pleasant local folk have more free time to talk and exchange stories, and it's easier to make friends.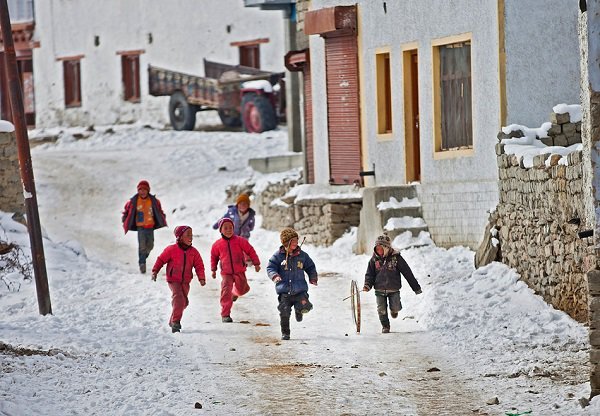 8. Experience the feel of a homestay in Ladakh
A lot of the hotels in Ladakh are closed in winter, so you could opt to live in a genuine homestay and experience the real deal. It's a great way to imbibe the local culture, get a taste of their home food, and see how well you can survive without much luxury.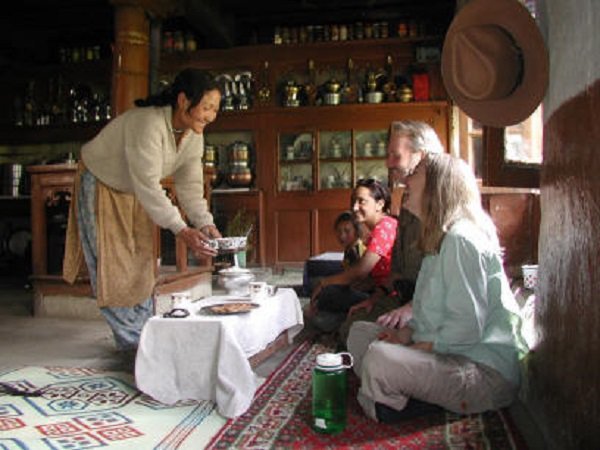 9. It's a great time to go as a photographer
When everything freezes over, Ladakh starts looking like something out of a fantasy novel. Budding and avid photographers can capture magnificent shots of the surroundings, the people, the festivals and of course, the stars. Just carry extra batteries.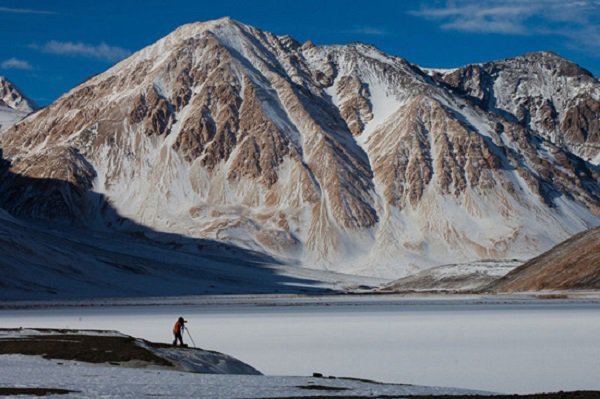 10. Flight and stay is cheaper in winter
Flights which cost above 30k in the summer can go for less than half that amount in the winter. Similarly, lodging and shopping rates are also slashed, so you end up saving a love of money.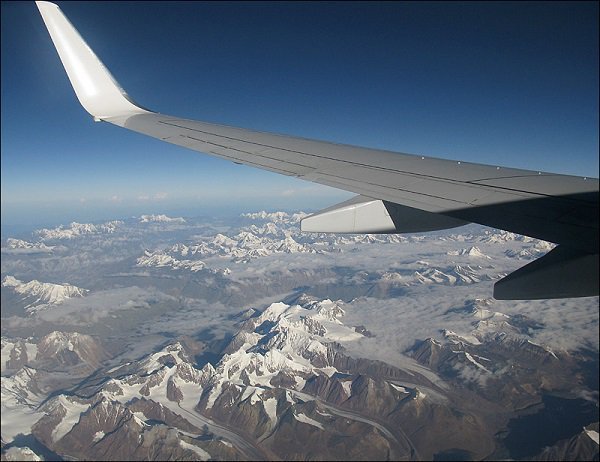 11. It's easier to spot rare wildlife in winter
A lot of Himalayan animals and birds such as Tibetan Hare, blue sheep, mountain wolves, wild hares, magpies and Golden Eagles come down to lower altitudes during the winter months, making sightings easier and more common for wildlife enthusiasts.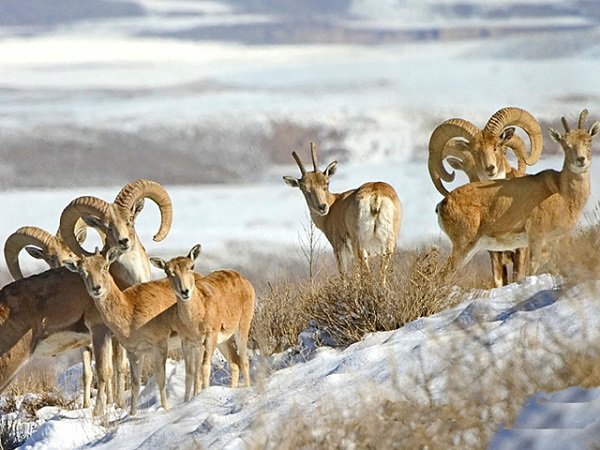 It's always fun and enlightening to see things and places through a different lens than the one which most people see it from. Experiencing Ladakh during the winter might be testing, but it can be just as rewarding.