In association with
Razorpay
Election season is here and hope is in the air. While the numbers are in favour of the bigger parties contesting the elections, the citizens of India would very much like a miracle, if it means superior governance. 
And what can deliver superiority better than artificial intelligence? If you want your next Prime Minister to be AI-powered, you have to vote for this political party that we just came across – the Non-Aadmi Party. The party's PM candidate is not a human, it's powered by AI and called AAI.

Startups have changed the way we do business. And I guess, It's time for a political start-up to change the way of running a government. Sounds a bit much? It's not. Just have a look at what this startup-type party has to offer. 
1. A truly "open" government
The offices of the Non-Aadmi Party follow an open-to-all policy. Their offices are open for you and me to walk into and be a part of any discussion with government officials and party leaders. If you want to get heard, just walk into their office. How cool is that, right?
2. Transparent funding activities
The Non-Aadmi Party aims to be the world's first unicorn government. And while it gets there, it will make their funding activities as open as their offices. Startups, after all, like to talk about funding more than anything else.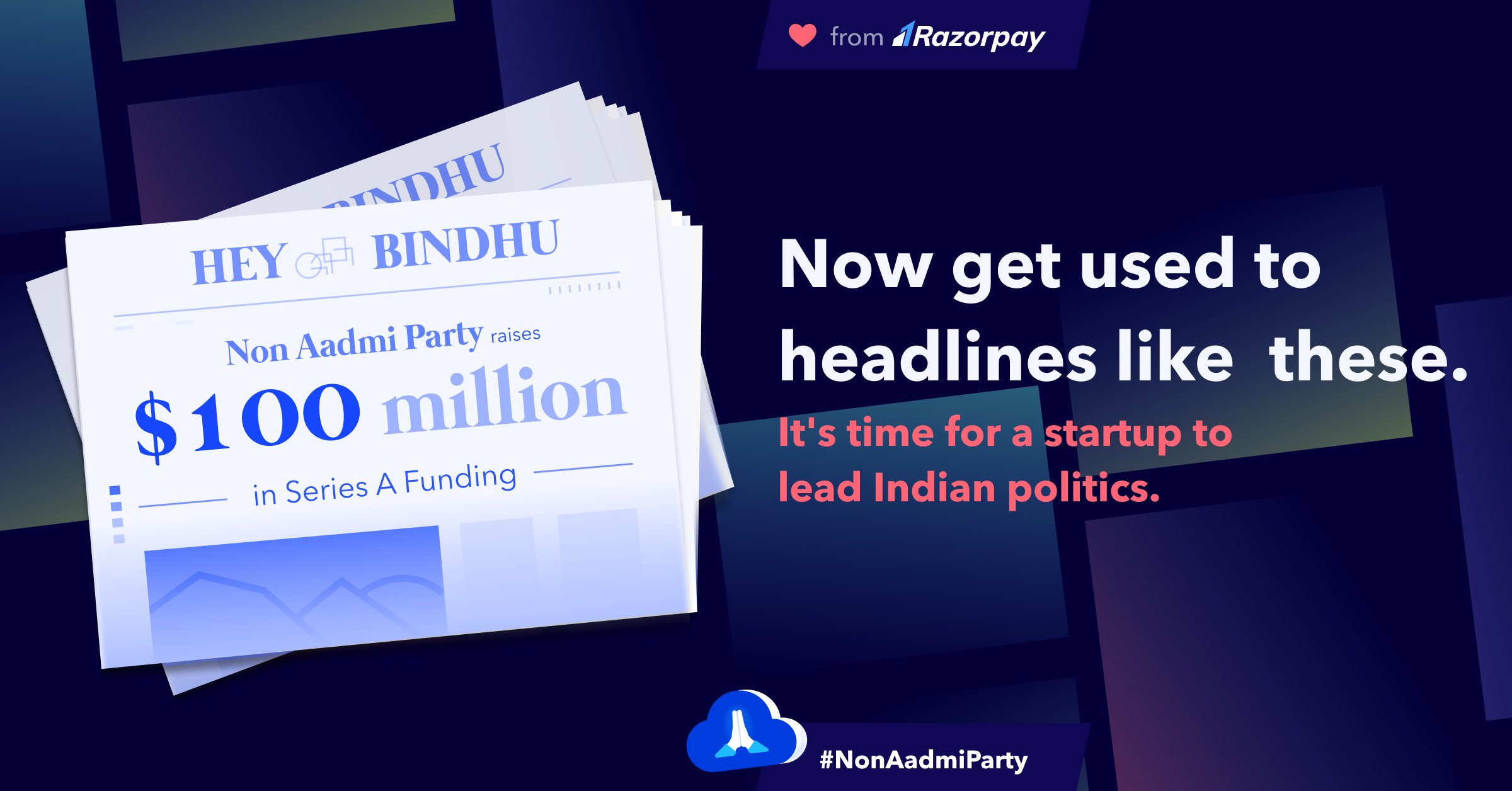 3. Cool city names for a cool Govt
Why should start-ups have all the fun? This Non-Aadmi party promises to give a quirky and relevant name to cities, because why not! Well, Bangalore could become Brewgalore and Mumbai could become Mumb-AI. You never know. 
4. Fun job portfolios for our cabinet ministers
Renaming cities will not be the end, even portfolios will be given a twist. We can go ahead and expect 'Chief Social Media Influencer' instead of the Minister of Social Justice and Empowerment? And, it can very well be Chief Defence Ninja than the Minister of Defence!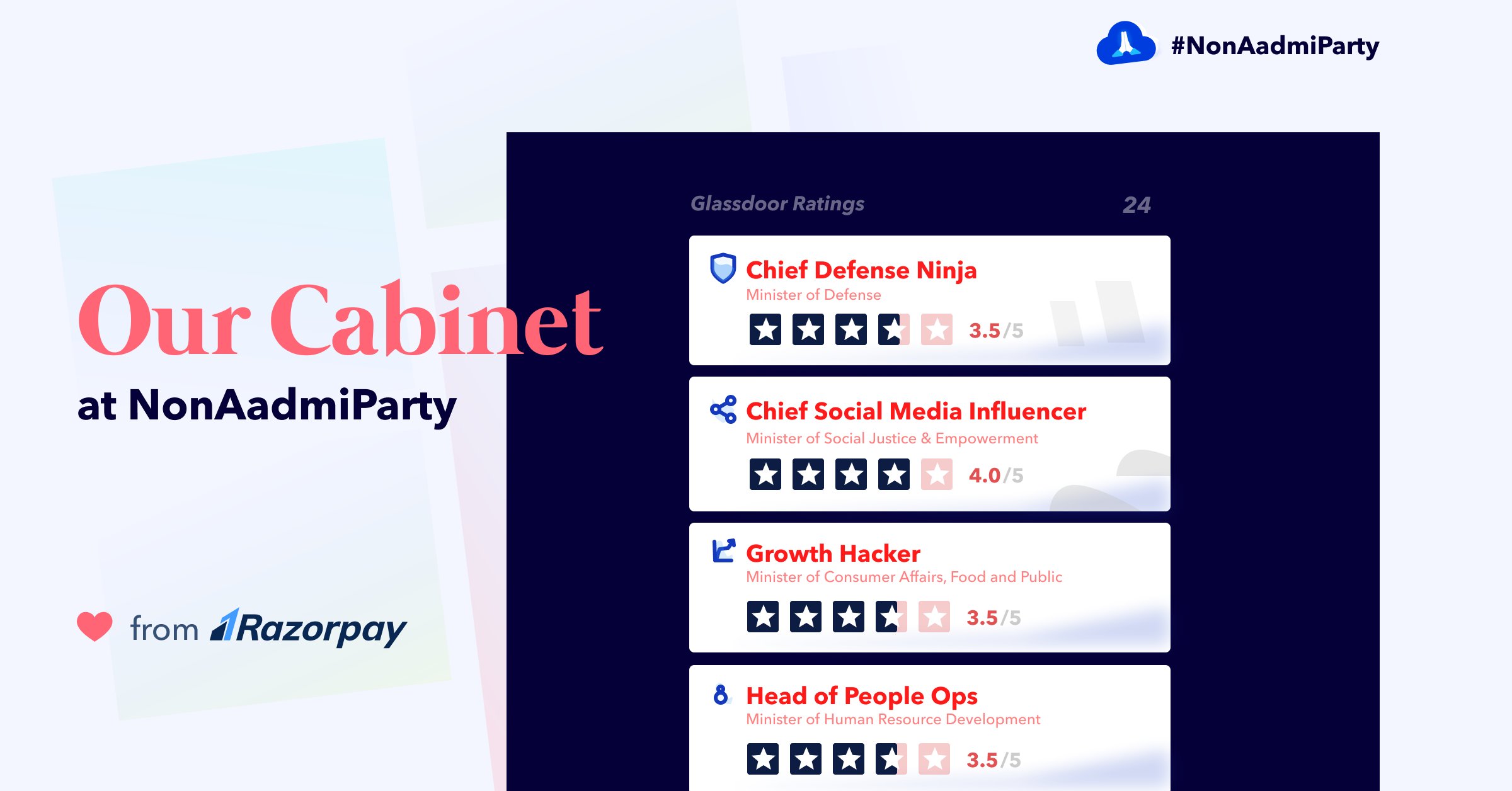 5. Pay income tax and get instant cashback
Taxes always burn a hole in our pockets. But dude, not anymore! This party promises instant cashback on tax payments. Whenever there is any TDS or professional tax deducted from your salary, you'll get cashback in a wallet of your choice. I've never been more enthused to pay taxes!

6. Citizens can review ministers on Glassdoor
I told you this party promised to be an open government. What can be more open than this? We can review cabinet ministers on Glassdoor and that too without opening an account. I'm sure this is going to really improve transparency. 
7. Social crimes will be recognized and addressed
If you're calling yourself a sapiosexual on Tinder, you better beware. Same for "writers" on Twitter and people with "Random Musings" blog titles. This, and all good morning spams on WhatsApp will be recognized as crimes and offenders will be duly punished by the Non-Aadmi Party. I. Can. Not. Wait.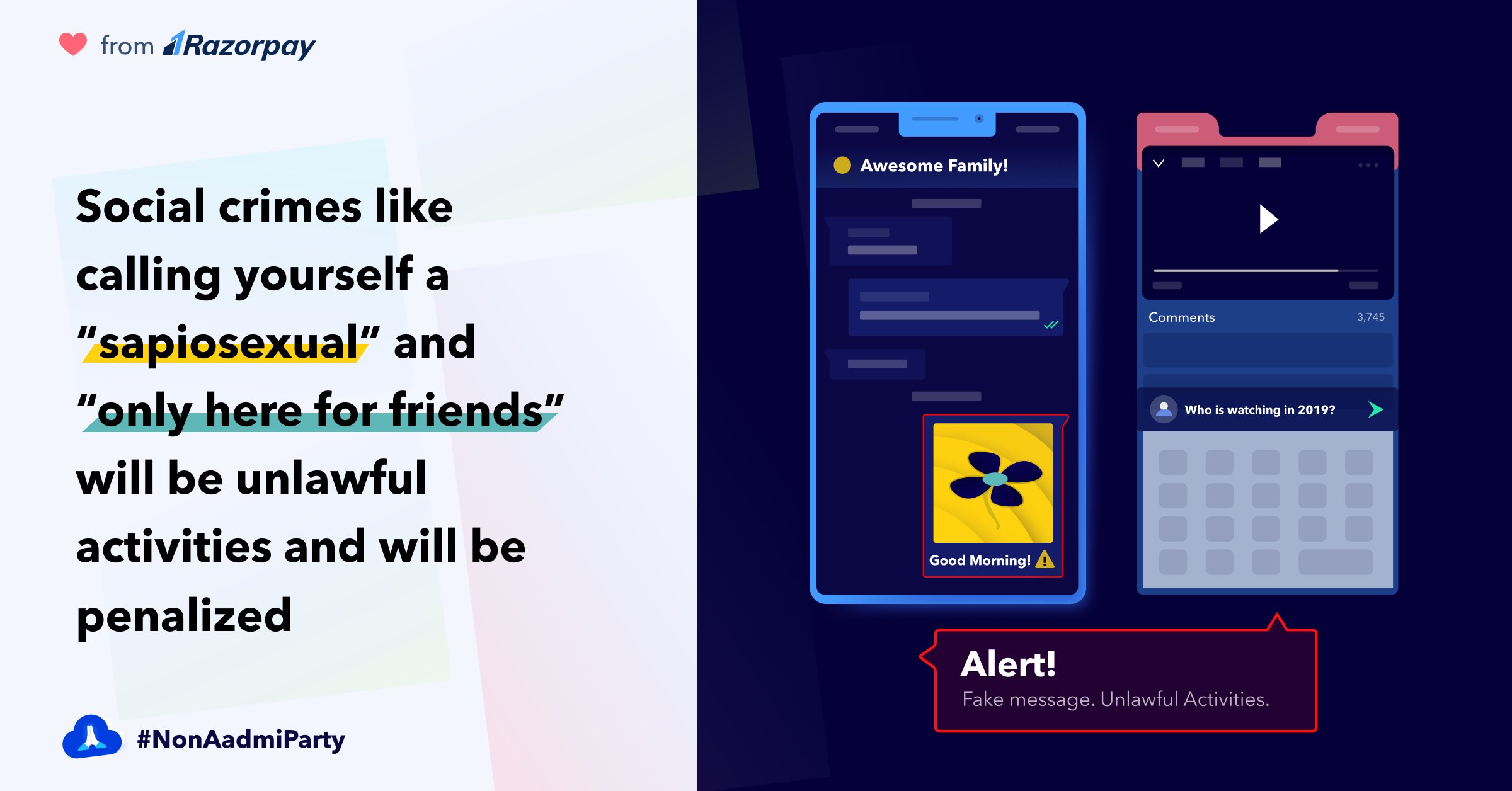 Sounds like a dream government, right? This next-gen AI-powered political party is brought to you by Razorpay. I can't be more excited about this change that's coming. And it's all for a good cause. Now if you want to upvote the Non-Aadmi Party, cast your vote here!