Ahead of Mukesh Ambani led telecom startup Reliance Jio's launch, telecom operators in India are gearing up for a tough competition. In what seems as a desperate attempt to attract customers , telecom major Bharti Airtel announced its revised rates for some its prepaid data recharge packs which will offer up to 67% more data benefits.
The company has slashed data rates effectively by 50% for downloads by prepaid customers between 3 AM and 5 AM (which it calls happy hours). In this plan, customers will also get 50% data back for all in-app content downloads scheduled between the above time period. For e.g. If a customer schedules a video download of 100 MB then 50 MB will be credited back to his/her account.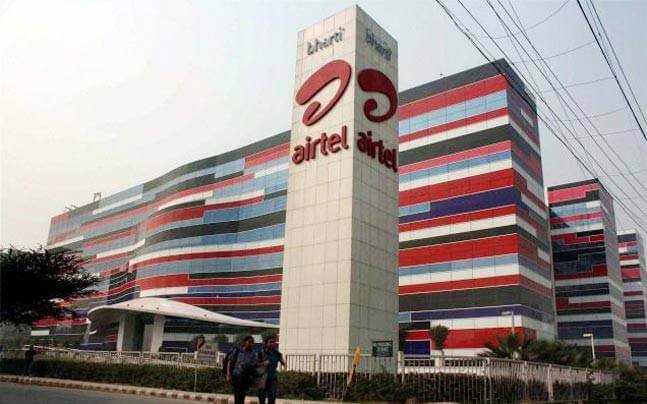 Announcing the new development, Ajai Puri, Director – Operations (India & South Asia), Bharti Airtel said, "At Airtel, we always aim to deliver a great mobile experience and value to our customers. These refreshed data packs will help drive consumption and boost the uptake of mobile internet in the country. Given the deepening smartphone penetration and Airtel's roll-out of data networks across India, we believe these packs will also drive affordability and bring new users online." 
In addition to slashing tariffs on prepaid cards for data, it is also increasing the data benefits available on prepaid data recharge packs. For instance, the standard Rs 655 3G/4G recharge that offered 3GB data would now offer 5GB instead – an increase by 67 percent.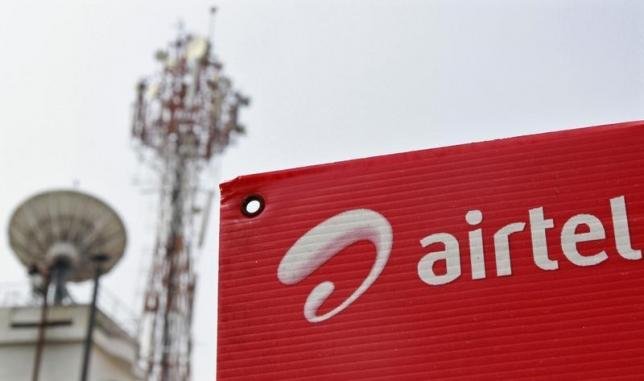 Similarly, the Rs 455 pack that offered 3G/4G data with a cap of 2GB will now offer 3GB of data at the same tariff – an increase by 50 percent. The Rs 989 4G/3G pack will now offer 10 GB data vs 6.5 GB earlier, offering 54% more benefits.
2G/3G/4G Sachet Packs also see major increase in benefits. The Rs 25 2G pack now offers 45% more data at 145 MB vs 100 MB earlier, while the Rs 145 4G/3G pack now offers 32% more data benefits at 580 MB vs 440 MB earlier. 
Check out the revised prepaid data tariffs here: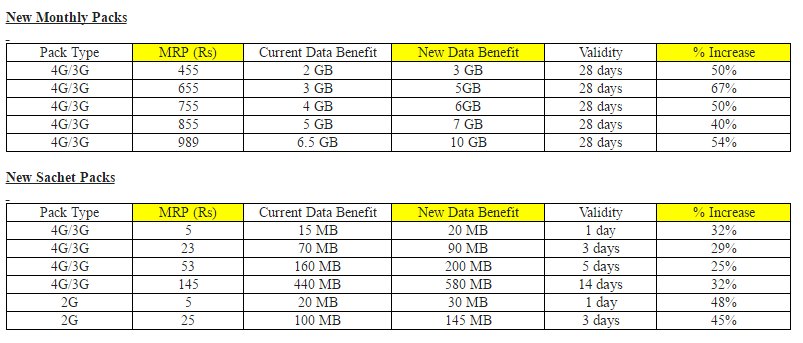 In a similar move, Idea Cellular also had slashed ​effective ​mobile internet rates for its prepaid customers by up to 45%. As Reliance Jio inches closer to its commercial launch on 15 August, let's see what tricks the other rival operators play.