A metropolitan sessions court on Monday, May 11, granted bail to Satyam Computers founder B Ramalinga Raju and nine others and suspended their seven-year rigorous imprisonment sentence in the multi-crore rupee accounting fraud in the erstwhile IT firm.
They had been taken into custody barely a month ago after the conviction in the trial court.
M Laxman, special judge for economic offences, said the execution of "substantive and default" sentence is suspended for Raju and his brother and then managing director of Satyam, B Rama Raju, on furnishing of personal bonds of Rs one lakh each and two sureties of the like sum.
"They shall also pay one tenth of fine amount within four weeks from the date of release on bail before the primary court (trial court), failing which they must undergo default sentence," the judge said in the order.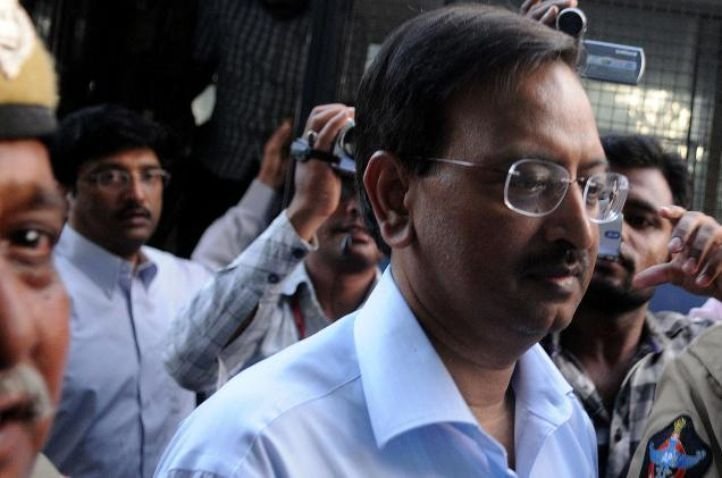 With regard to eight others, the court suspended their sentences and granted them bail on execution of personal bonds of Rs 50,000 each and two sureties of like sum each. They too were directed to pay one tenth of the fine amount within four weeks from the date of release.
Raju, the main accused, and others, currently lodged in Cherlapally Central Prison, had filed appeals in the sessions court last week, challenging conviction and the sentences awarded by the Additional Chief Metropolitan Magistrate's Court (ACMM) in the over Rs 7,000-crore scandal which came to light in 2009.
On April 9, the ACMM court, which tried the Satyam case probed by CBI, had sentenced Raju and others to seven years' rigorous imprisonment for criminal conspiracy and cheating among other offences. It also imposed Rs 5.35 crore fine on Raju and Rama Raju, while others were fined Rs 25 lakh each.
Raju and other convicts were asked to give an undertaking to cooperate for early disposal of the appeals without seeking undue adjournments.
In the event of failure, the judge said, the prosecution can apply for revocation of suspension of sentences.