The Allahabad High Court ordered an immediate release of a woman who was detained for a month in Amroha's Nari Niketan on the sub-divisional magistrate's orders. The woman, Kanchan Verma, a teacher at a school in Gajraula police station area of Amroha, was detained by the police along with her friend Nasir Ali. Reports say that a mob had gathered outside the school, when Kanchan's parents stopped her from going with Nasir Ali. The family is reported to be in opposition to the relationship of the couple, who know each other for the last 12 years, because of religious differences.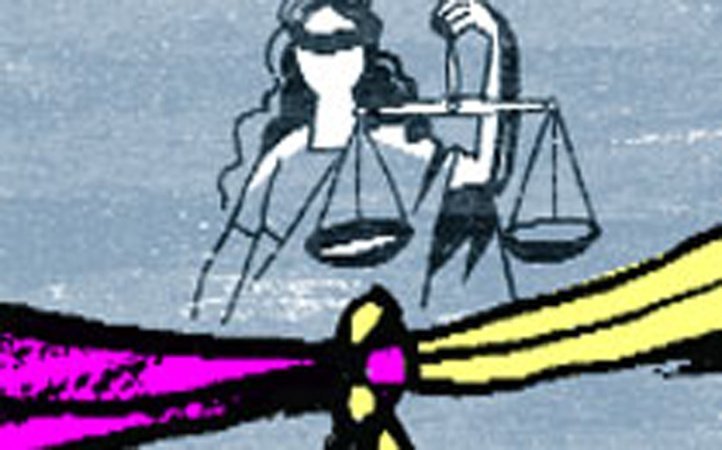 Upon arrest the couple was produced before the SDM of Dhanaura who sent Ali to judicial custody while Kanchan was sent to the Nari Niketan. Nasir Ali was later released on bail. Kanchan Verma on the other hand approached the Allahabad High Court during her stay at the Nari Niketan. She alleged that she was not allowed to go to school and was kept in inhospitable conditions with juveniles. Kanchan demanded to be released on the grounds that her movement was restricted.
Passing the order on Tuesday the division bench of judges stated that right to life and personal liberty is the most precious right of a human being given to them by the constitution and that no one can rise above it, "an executive cannot deprive a person of his life or personal liberty without authority of law".
The court also criticized the SDM's order saying that even after recording the statement in which the petitioner, an adult and a divorcee wanted to live with a person of her choice, there was no occasion for the SDM to detain her in a Nari Niketan. The action taken was described as a high handed curtailing of personal liberty and a violation of Article 21 of the constitution. The court said that even if two communities were involved, section 144 could have been used. The woman was ordered to be escorted to her parent's house and it was declared that she was free to pursue her further course of action.
In our country the constitution allows people to live, move, mingle, befriend, date, live with or marry people irrespective of their religion, cast or creed. Such curtailment of civil rights cannot be tolerated.