A verbal tiff between the Treasury and Opposition benches gathered all the attention during the second round of oath-taking by members at the commencement of the 17th Lok Sabha on Tuesday. Several parliamentarians were heckled when they were taking oaths in the Parliament.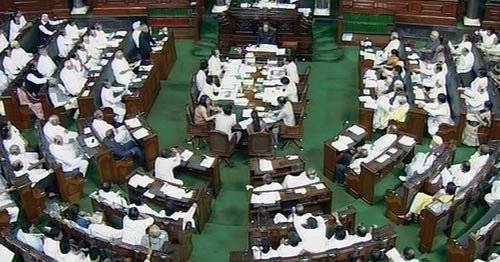 There were reported chants of 'Jai Shri Ram', 'Allahu Akbar' and 'Jai Maa Kali', and even one MP chanting 'Inquilab Zindabad,' as individual MPs came forth to take the oath. 
Many have taken to Twitter to express their disdain with this show of 'majoritarian bullying'.