It's been more than a month since the tragic incident happened in Greater Noida, when Ritu Yadav, a BTech student of Galgotia University, allegedly jumped to her death from her building's 17th floor on April 21.
The 21-year-old girl had left a four-page suicide note accusing her four flatmates of informing her parents about a theft allegation on her.
It has now emerged that her family in Uttar Pradesh's Kannauj district hasn't cremated her body and been preserving it using ghee and oils, as per a Times of India report.
The family alleges Ritu didn't commit suicide but was murdered, and are demanding a second autopsy.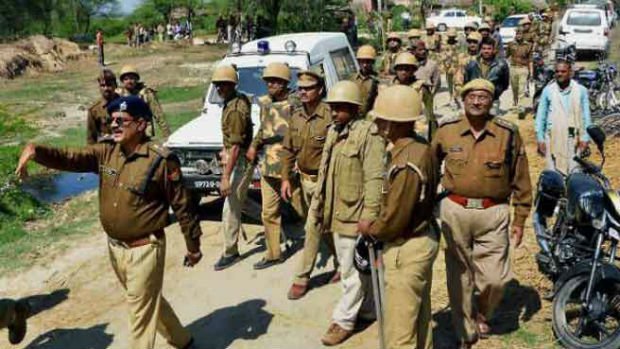 They believe the Noida police conducted the post-mortem in their absence, and are not convicted with the report. The family has also taken up the issue with local authorities.
The girl's farther Vishambhar Singh Yadav, who is a naturopath, told The Times of India, "We have preserved Ritu's body in a five-feet-deep ditch as per naturopathy practice. We have laid down her body on flower petals and applied a solution of 'desi ghee' and 'attar' to prevent it from decaying. We have not covered the ditch directly with mud, but instead used polythene and wooden planks."
After the suicide in April, the police had told this to the Indian Express:
"These girls had gone to a supermarket. Ritu Yadav picked up a bottle of skin toner but did not pay for it. The shop owner saw her doing this on CCTV footage. Yesterday, three of her flatmates went to the same store. The shop attendants told them about the shoplifting. They were told to ask Ritu to return the stolen product or a complaint would be lodged against her with the police."
On the basis of a written complaint by Yadav's parents, the police had registered a case of abetment to suicide against Ritu's four flatmates.