She had earlier been transferred over putting a minister on hold. But after she faced a protest over detaining three persons for illegally constructing a building, Karnataka Deputy Superintendent of Police Anupama Shenoy has put in her papers. 
In this case, the reason for her resignation isn't very clear, and in her letter, Shenoy said she was resigning for personal reasons, unnamed sources told The New Indian Express. 
According to a report in the Hindu, Shenoy had taken three people into preventive detention for allegedly building an extension to a liquor shop that would block the road leading to an Ambedkar Bhavan in the area.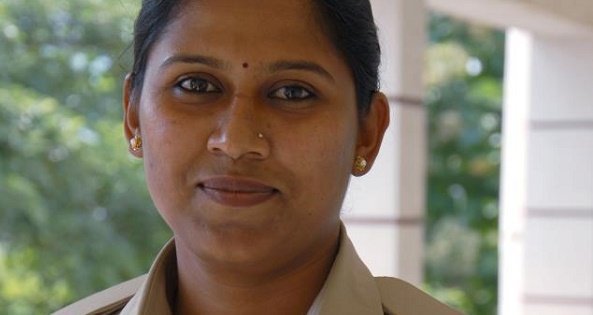 Dalit groups had opposed the construction and Shenoy had reportedly instructed the owner of the shop not to continue with the construction till the area was re-surveyed but it went ahead anyway. As a result, the liquor shop owner and two others were detained, 
However, after the detention on Friday, there were protests by a group of people in front of her office in the Kudligi town and they alleged that she had tortured the three persons who had been taken into custody, reports Deccan Chronicle. The report said that she had also been taken to task by senior police officials for the unrest in the area. 
Angered by the protest, Shenoy reported said that she couldn't work in this atmosphere and wrote out a resignation letter which was handed over a junior official instead of a higher ranking officer. It's not clear yet whether the resignation has been accepted.
Shenoy made national headlines in January after she was transferred, allegedly for putting minister PT Parameshwar Naik on hold. The order was later revoked after outrage over it. 
The policewoman, who is a 2010 recruit of the Karnataka Police Service did not respond to calls from reporters but has put the following posts on her Facebook wall since Sunday. They seem pretty good indicators that she might not be returning to work any time soon: