An 8-year-old girl was recently rescued in Uttar Pradesh's Bahriach area, and many alleged that she had been raised by monkeys and was living with them.
PTI reports that the girl was rescued in January, but her condition has started making headlines now.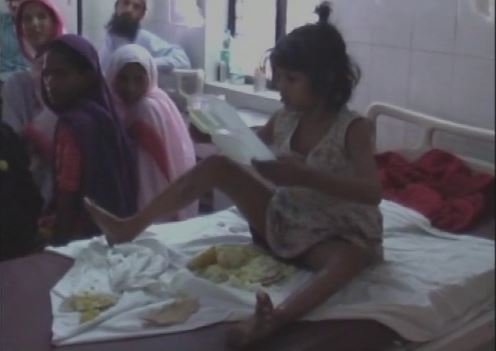 Chief Medical Superintendent Dr D K Singh said that they are facing issues in communicating with the girl, who screams whenever people go near her, and it appears like she has been living with animals for a long time.
Trashing rumours of her living with monkeys and moving on all fours, Indian Express reports that the girl is mentally challenged and might have been abandoned by her parents.
Called as the 'Mowgli girl,' after the Jungle Book character, the girl was rescued on January 24 by the police when they got a call saying that a girl was seen sitting by the road in Mihinpurwa road.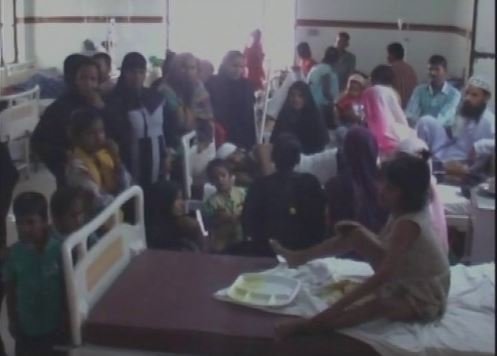 The police then said that the girl was too weak and hence had to be dragged from the ground. Putting rumours to rest, they also clarified that she was fully clothed and that they did not have to fight any monkeys while rescuing her.
Dr Singh also added that ever since the girl was shifted to the hospital, there has been a surge in her visitors who have claimed her to be the 'van devi' (goddess of the forest) and some even donated money for her or touched her feet.
Numerous stories of the Mowgli girl started doing the rounds of social media recently. While some claimed that she was found naked, others say she would eat her own excreta or not walk on her own feet.
Assistant Nursing Superintendant Madhu Bhalla added that while the girl was weak when she brought, with a proper diet, she gradually started responding to it. She walks erect, doesn't eat her own excreta and tries talking to the sweepers as well.
Bhalla also added how one day a monkey managed to sneak in the hospital kitchen and wandered to the general ward where the girl was also admitted.
Soon after which, people started spreading rumours that the monkey had come to meet her.
Hindustan Times reports that the girl has been shifted from the hospital in Lucknow to a shelter home, Nirvan where she has also been given a new name, Ehsaas.
(Feature image source: Twitter)