On the night of June 10, corporate lawyer Jahnavi Gadkar was arrested after she was rammed into a taxi on the Eastern Freeway in central Mumbai killing two persons and injuring four. She was driving in the wrong lane of the freeway and was later confirmed to have been drunk at the time of the incident.
In August, she was granted bail. And now she's getting her car and could possibly even get her driving license back .
The Hindustan Times on Wednesday reported that a sessions court in Mumbai has ordered the police to return her driving license . It had earlier ordered that her damaged Audi be returned to her and said that it could be repaired as long as the colour wasn't changed. However, the report said that the court has put a caveat saying that she could get her license back only after getting the necessary endorsement from the Regional Transport Office (RTO) that issues driving licenses.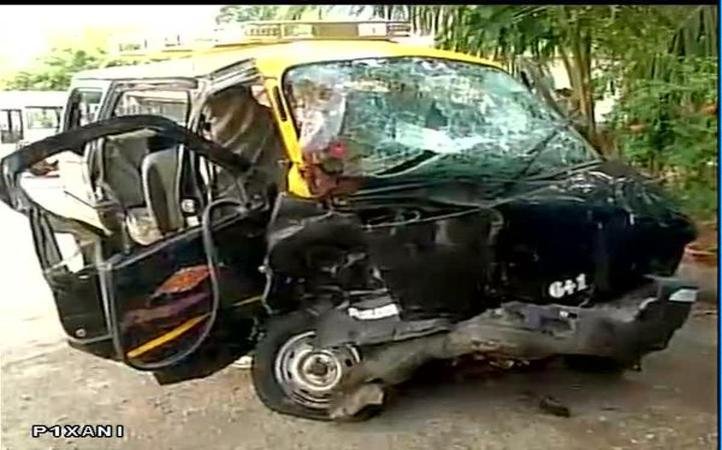 The damaged taxi from the accident. Source: @ANI _news/ Twitter
The lawyer might have been able to get the license back on the ground that she wasn't represented properly when the RTO had cancelled her license.
But, while Gadkar have been able to get the license from the court she may not be able to drive any time soon. As per the Maharashtra Motor Vehicle Department's norms the RTO could still retain the license until it deems fit, and will re-issue one only if she can pass a driving test. And given her licence was cancelled earlier, her application for a fresh license can be rejected by the RTO.
The RTO had cancelled her license after the accident as a special case since she was allegedly under the influence of alcohol and had caused the death of two people. On September 16, the RTO had cancelled her license.
The RTO had reportedly issued a show cause notice to Gadkar and since they weren't satisfied with the response, her license had been cancelled.
"We want to give a stern message to citizens that howsoever you are placed in society, we will cancel your licence permanently if you violate the road safety laws," RTO official BR Ajri had told the Times of India.