Telangana Rashtra Samiti MLA Konda Surekha has called for a strict dress code for school-going girls, especially for girls studying in class 10. 
The legislator from the Warangal East constituency has said that school uniforms needed to be changed to salwar kameez in order to curb sexual harassment, as reported by Hindustan Times. 
Konda Surekha, was quoted saying "Short dresses should be replaced with salwar kameez as school uniform because it covers the entire body and also upkeeps modesty."
Surekha made this statement during a debate on sexual harassment.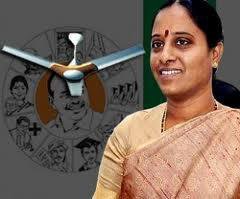 Besides this, she also called for strict action against harassers and suggested debarring those guilty of harassment from attending school so that others think twice before attempting anything similar. She added that even government employees accused of harassment must be penalised. 
Surekha served as Minister for Women Development and Child Welfare of undivided Andhra Pradesh in the YS Rajasekhara Reddy government.