As the controversy over the arrest of a Jawaharlal Nehru University student continues to remain on the boil, the Delhi Police's role has repeatedly come under scrutiny. And they aren't doing anything to help restore their image. 
There's now a report prepared by the police which says the students of the university were anti-national because they would consume beef on campus and "worshipped Mahishasur instead of goddess Durga".
The report submitted to the Ministry of Home Affairs reportedly says that the Democratic Students Union, along with the Democratic Students Federation, has been involved in anti-national activities and was behind the controversial event on February 9.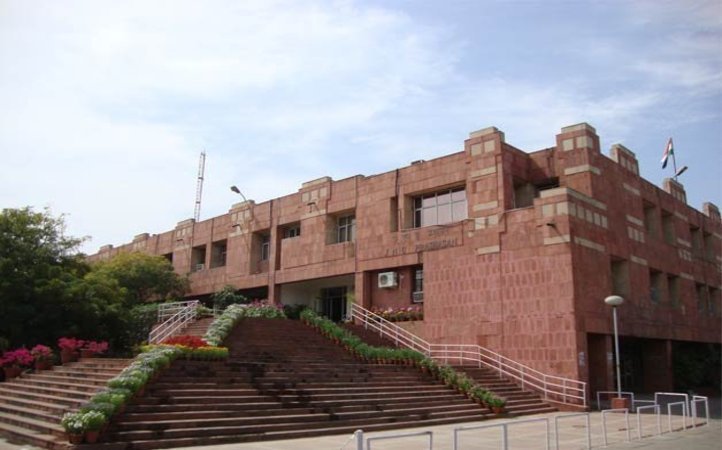 According to the Hindu, the report says: 
Two hidden groups have been found indulging in anti-national activities. Sometimes, they have prepared nude and objectionable pictures of deities and affix them on the wall to hurt sentiments. They have mourned the death of Afzal Guru, they have celebrated the killing of CRPF jawans in Dantewada, they have worshipped Mahishasur in place of Goddess Durga, demanded beef, invited S.A.R. Geelani for a lecture at the university.
The report also states that it has been snooping on the university for some time now. 
An India Today report says that the Delhi Police has laid the blame for the February 9 shouting of slogans on the Democratic Students Union, who are accused of instigating the crowd.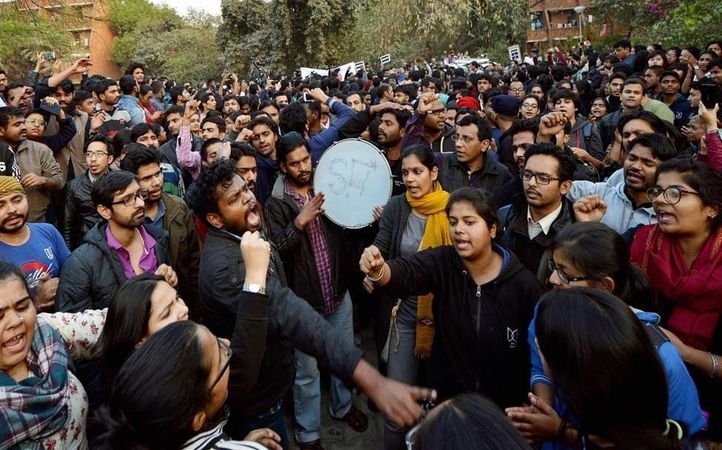 The Delhi Police in its report claims that Umar Khalid, who is the convenor of DSU, had brought equipment to show a documentary on Kashmir. 
The police has reportedly claimed that since the JNU had denied the screening of the film, the students union activists began shouting slogans in support of Afzal Guru.