On March 9, 2016, in a prime time show, Hindi news channel Zee News labelled eminent Delhi-based scientist and poet Gauhar Raza as "anti-national and "Afzal premi" (an admirer of Afzal Guru, who was hanged for his role in the 2001 Parliament attack). 
A year later, the channel has been asked by the News Broadcasting Standards Authority (NBSA), India's self-regulatory authority for television news, to apologise on air and pay a fine of Rs 1 lakh.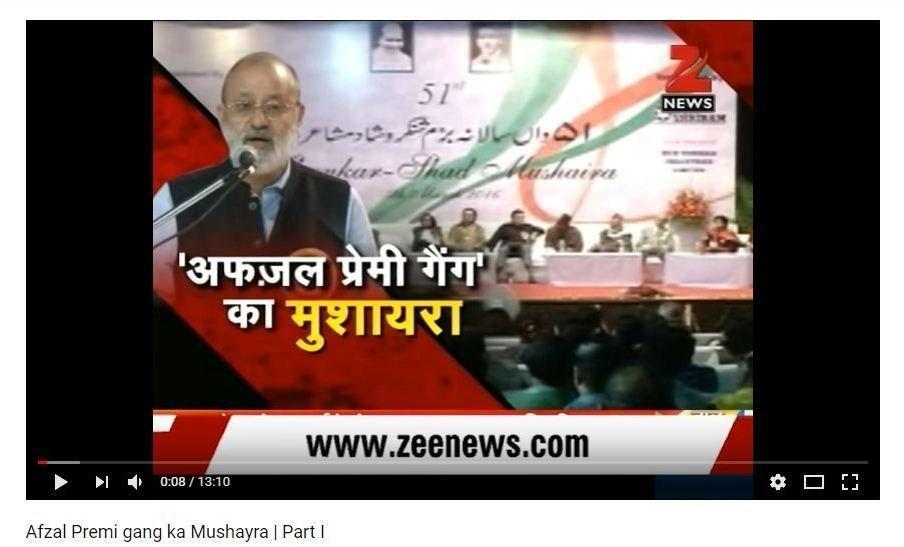 'Historic decision'
Raza has welcomed NBSA's decision terming it as a "historic order". The poet told ScoopWhoop News: "I'm very happy with the [NBSA] order. This is historic because Rs 1 lakh fine might not look a lot but this is the maximum punishment NBSA can give to a channel."
Between March 9 and March 12 last year, Zee News had repeatedly run a programme titled "Afzal Premi Gang ka Mushaira". The channel had taken clips from Raza reciting poems at an event, Shankar Shaad Mushaira, and interspersed them with clips of alleged anti-India slogans raised at Jawaharlal Nehru University (JNU) last year.
ScoopWhoop News had reported about the incident last year. You can read the report here.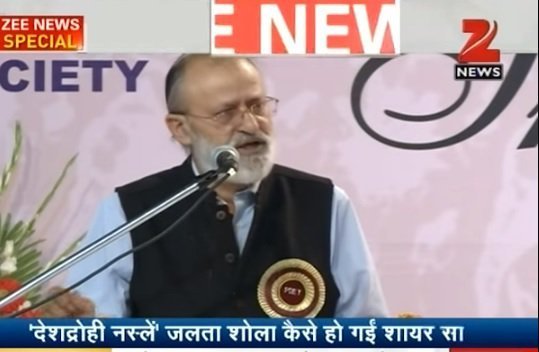 'Sets a precedent'
Raza also said that this order sets a precedent for news channels not to malign someone without any proof. More importantly, the poet added that this order also gives an ordinary citizen hope that they can fight against powerful bodies such as corporate media. "The NBSA order restores our faith in democratic institutions, and in some sense, in our democracy."
According to reports, apart from the fine of Rs 1 lakh, the channel has been ordered to broadcast at 9 pm on September 8 a slow, full-screen scroll in large font, apologising to Raza and regretting the taglines used and views expressed on the show. Zee News has also been asked to remove the video of the programme from its website (or any other links).
'Have done no wrong'
"The broadcaster had failed to give an opportunity to Professor Gauhar Raza, who was being reported upon, to give his version/views; broadcasting a programme using the footage of JNU incidents with the poetry recital of Raza and giving title to the programme as 'Afzal Premi Gang ka Mushaira' was highly inappropriate and derogatory as mere reference by Prof. Gauhar Raza while reciting poetry to 'Kanhaiya', 'Nehru University' and 'Rohit Vemula', could not be a ground to brand the poet, the organizers of Mushaira and the audience as Afzal Premi Gang", the order said.
In its defence, Zee Media has denied any wrongdoing. "Our company has not violated any of the guidelines issued by NBSA during telecast of news report related to Mr. Gauhar Raza. We are contemplating the legal remedies available to us including challenging the order passed by NBSA," Sudhir Chaudhary, editor-in-chief at Zee Media, told Mint.