While ex-Times Now anchor Arnab Goswami has said that his media venture Republic is an independent one, a report has revealed that Rajya Sabha MP and founding chairman of  Asianet News Online Private Limited (one of Kerala's largest media groups) Rajeev Chandrasekhar is one of the biggest investors in it. 
Republic will be part of a company called ARG Outlier Media Private Limited. Goswami will be the Managing Director, while Chandrasekhar will be the Director. Chandrasekhar has invested Rs 30 crore in the venture, reports Indian Express.
The other investors include Ranjan Ramdas Pai and Mohandas Pai of Aarin Capital Partners, Ramakanta Panda, who owns Asian Heart Institute in Mumbai, investment banker Hemendra Kothari,  R Naresh and Shobhana Ramachandhran of TVS Tyres, Niranjan Shah, owner of Renaissance Jewellery in Mumbai and Sameer Manchanda of DEN Networks. 
(Read More: Exclusive: Arnab Goswami On His 'Republic', The War On Big Media & Why He Has To Shout)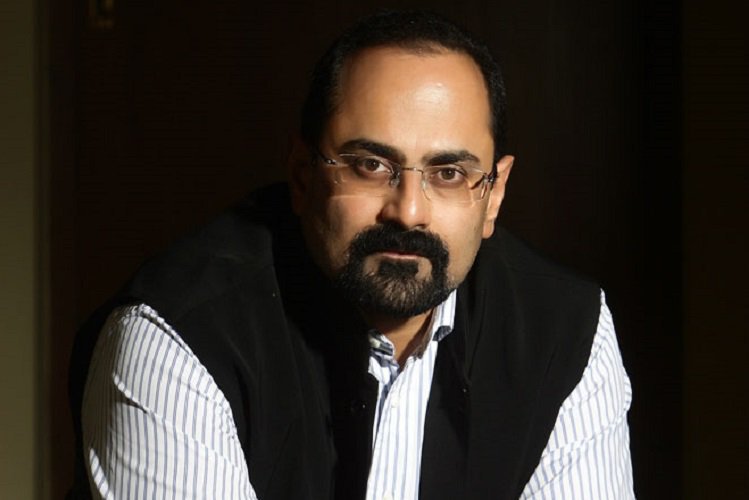 Chandrasekhar is the founder and chairman of Jupiter Capital, which has a presence in 9 countries and has interests in media, technology, real estate, hospitality and entertainment.  Asianet News, Kannada Prabha, Suvarna News 24×7, Best FM and Radio Indigo are some of the known media brands that he owns.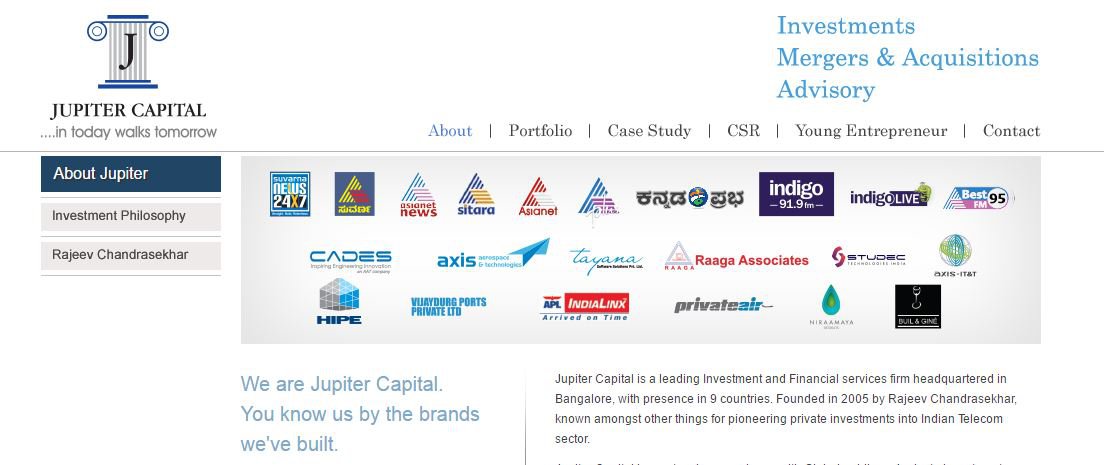 He was elected as an Independent member of Rajya Sabha from 2006 to 2012. In 2012, he was re-elected for a second term. However, in September 2016, he was appointed Vice-Chairman of the Kerala unit of the BJP-led NDA, which raises questions about his political independence.
In the same month, an email sent by Amit Gupta, chief operating officer of Jupiter Capital, to editorial heads said that journalists having "right of center in his / her editorial tonality" should be hired. They must be 'pro-military', 'pro-India' and must share Chandrasekhar's thoughts on "nationalism and governance, said the letter, reports News Laundry.