In a shameful incident, vandals belonging to right wing fringe groups barged into Ravindra Manch, the venue of the ongoing Jaipur Art Summit on December 8th and mutilated paintings and artworks. They even beat up a painter, Radha Binod Sharma. 
The vandalism was allegedly an act of protest against the display of semi-nude, erotic artworks in the high-profile summit, India Today reported.
Right-wing group Rashtriya Hindu Ekta Manch vandalised Jaipur Art Summithttps://t.co/u68Eo8Q8eY pic.twitter.com/jp6TuAtCUY

— India Today (@IndiaToday) December 8, 2016
The vandals allegedly also took away a painting, claiming it was obscene, and filed a complaint against it at the local police station. The vandals have been identified as members of right wing fringe organisation Lal Sena Sangathan (or Lal Shakti), a women's organisation and the local Rashtriya Hindu Ekta Manch. (RHEM)
According to Shailendra Bhatt, director and founder of the Jaipur Art Festival, it all happened very quickly and was pre-planned.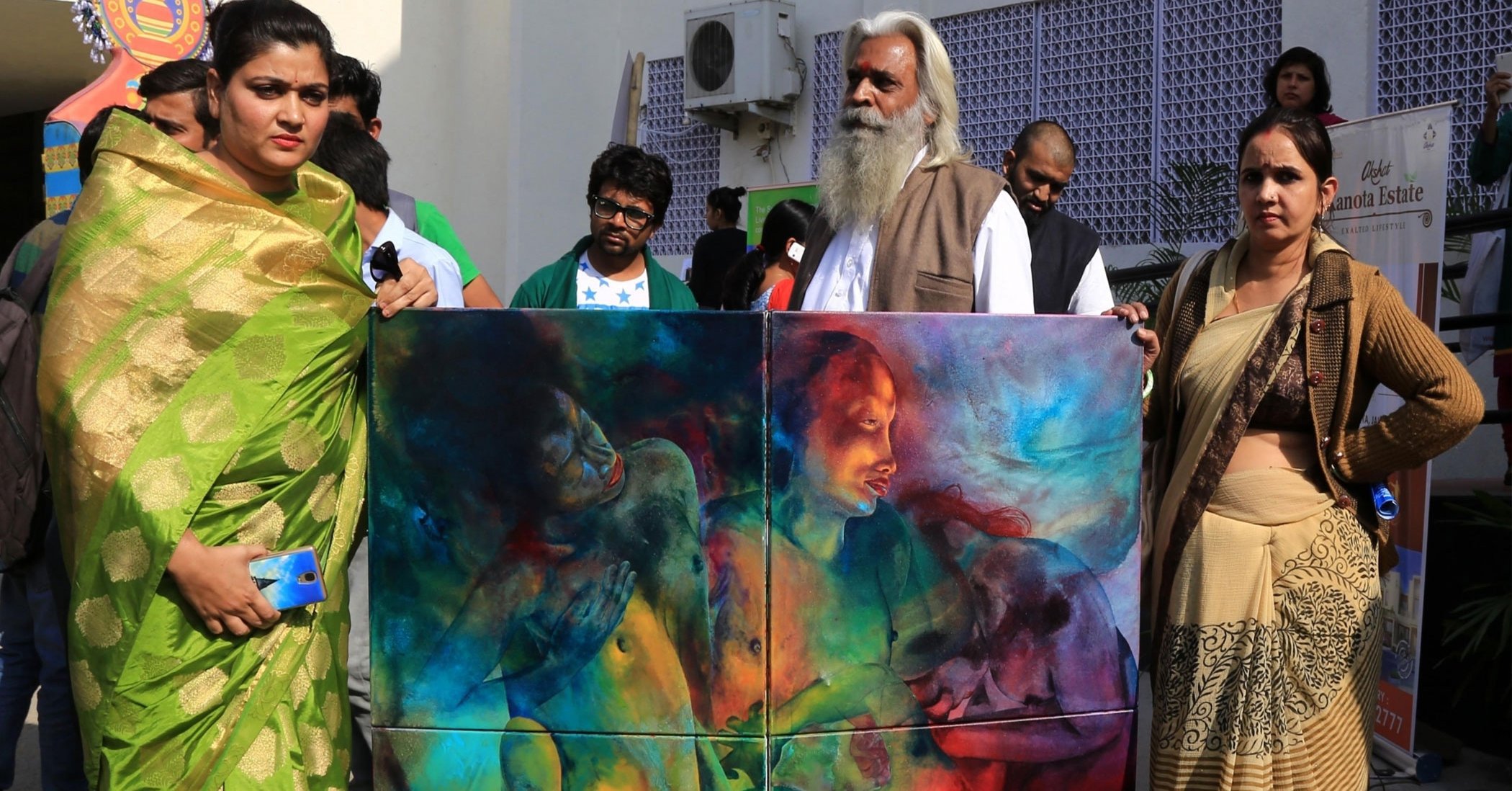 Calling it an attack on art and freedom of expression, Shailendra told India Today that they got the painting back from the police station and it has been restored to its original place in the gallery. 
In a video of the incident which has surfaced, Lal Sena President Hemlata Sharma is seen crating a ruckus while chanting rhetorics such as 'Does freedom of expression allow you to call this art?' 
She told Indian Express that she had to take the painting to the police station since the artist would put it on display again: 
"Our objection was that a (semi) nude painting had been displayed. When questioned, the artist replied that it is 'art' and 'nature'. I asked why it has to be portrayed through nude women. He said it is his freedom of expression, so I told him it is my freedom of expression to take it down. I had to take it down myself since he refused to do so."
Sharma has allegedly been absconding since then.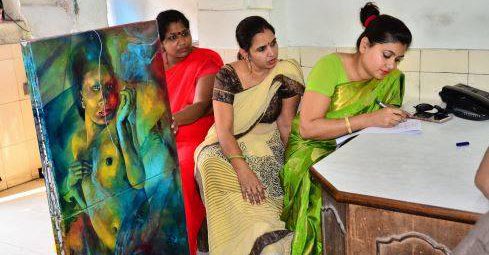 However, the police have arrested RHEM state general secretary Pandit Vijay Shankar Pandey under Section 151 of the CrPC. 
Artist Binod Sharma, who had spent 3 months creating the particular artwork called it a very sad incident: 
"Artists cannot work like this. I do beauty. I do humanity. The painting is not obscene or vulgar. It is titled 'Anubhav', and was displayed in Ahmedabad earlier, but nobody objected,"
Vandalising art in the name of obscenity, however, is not new to India. Right wing organisations such as Shiv Sena, Bajrang Dal, Vishwa Hindu Parishad etc have always made it a point to vandalise artworks and exhibitions of artworks they considered 'vulgar' or 'obscene', especially those of the late MF Hussain. 
"Artists from 25 countries, who are participating in the event, were dismayed by today's incident," festival director Shailendra Bhatt told Times of India. 
An investigation has been launched into the matter. 
(Feature Image Source: Twitter)