Dipa Karmakar's remarkable 4th-placed finish at the gymnastics was the only shining light on an otherwise dark day for India at the Rio 206 Olympics on day nine as medal hopes Sania Mirza-Rohan Bopanna, Saina Nehwal and shooters Gagan Narang and Chain Singh all exited the Games.
Here's a roundup:
Dipa ended up just outside a medal bracket with 15.066 points after putting on a superb display in the eight-woman vault final, shooting up to 2nd as soon as she finished her rounds before being overtaken by Russia's Maria Paseka (15.253) and USA's all-conquering Simone Biles (15.966).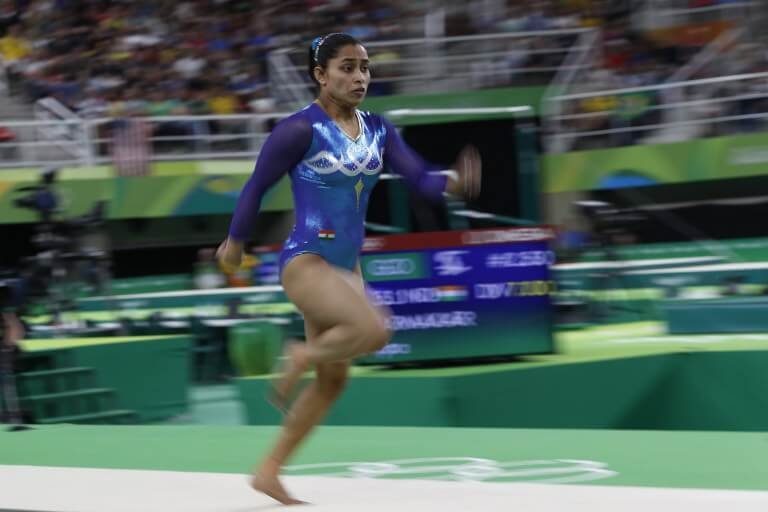 Biles rightfully won gold with a near-flawless execution which fetched her the highest score. Paseka took siler and the bronze was bagged by Giulia Steingruber of Switzerland (15.216).
Dipa's superb show in a sport that is not popular in India united the country – CLICK HERE to read the best reactions on Twitter, including those from big names like Amitabh Bachchan, Abhinav Bindra and Virender Sehwag.
London 2012 bronze medallist Saina loses
Saina was left dazed after she lost 18-21 19-21 to world No. 61 Maria Ulitina of Ukraine in a match that lasted 39 minutes. The former world no. 1, who had beaten Brazilian Vicente Lohaynny on August 11 in the three-woman Group G, had carried a knee injury into the Games, a fact which came to the fore after her loss.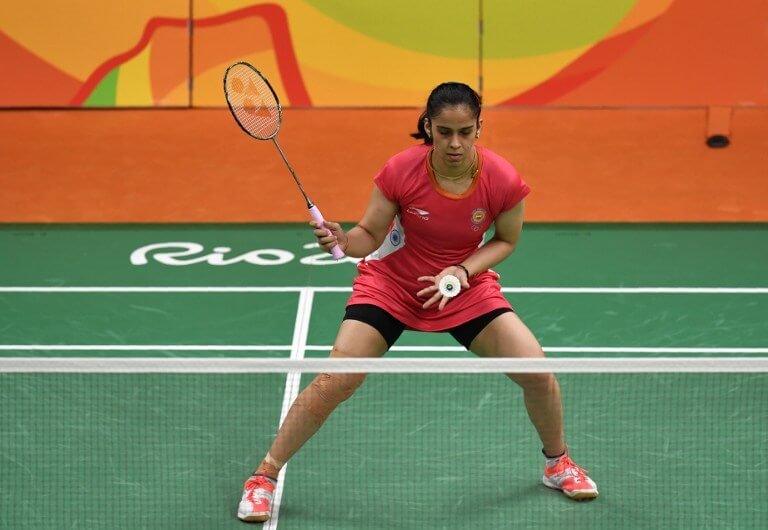 "I had a knee pain and could not give my best. It was heavily strapped, and I tried my best. My movements were not smooth and were painful. It's heartbreaking loss. I also feel very bad about it," Saina said after her shock exit. 
Sania-Bopanna lose bronze medal match
Sania Mirza and Rohan Bopanna were blown away by the Czech team of Radek Stepanek and Lucie Hradceka in the bronze medal play-off. The Indian pair, who raised hopes of a medal with two consecutive wins to make the semis, suffered a 1-6 6-7 defeat in the mixed doubles contest that lasted one hour and 13 minutes.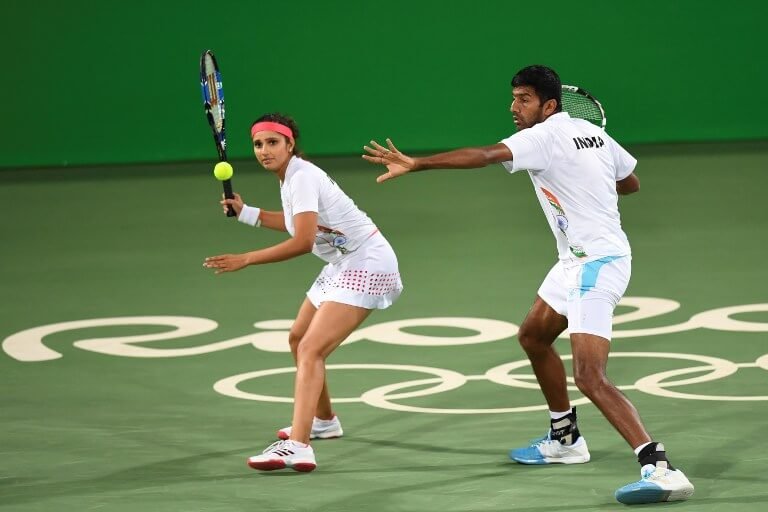 Mixed doubles was India's best bet for a medal as it featured only 16 teams and winning three matches would have ensured a medal. 
Indian shooters end Rio 2016 without a medal
Rifle shooters Gagan Narang, bronze medalist in London in 2012, and Chain Singh crashed out of the 3-position event – the last one scheduled in Olympics programme.
Chain Singh was in the running to enter the finals after the prone and kneeling rounds but then a series of poor rounds in the standing position left him stranded in the 23rd spot with a total of 1169 in the qualification stage.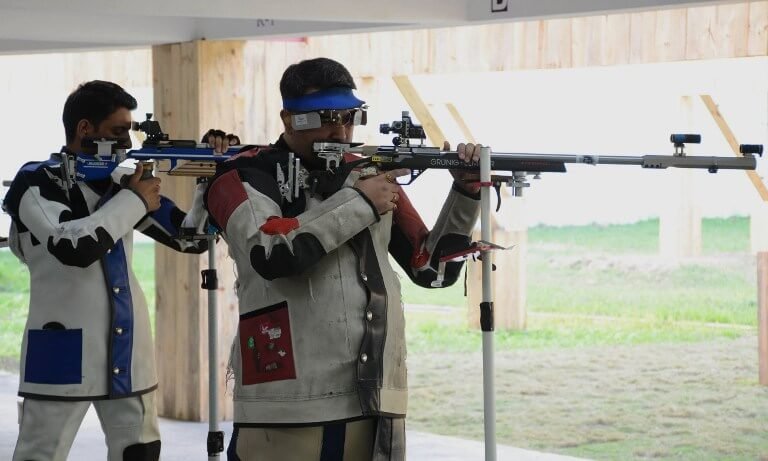 Narang looked out of sorts from the beginning and was trailing far behind before eventually finishing in the 33rd place out of 44 with 1162.
Boxer Manoj Kumar bows out fighting
Former Commonwealth Games gold-medalist Manoj Kumar (64kg) put up a spirited show but could not match the power of fifth seed Fazliddin Gaibnazarov in his pre-quarterfinal bout.
The 29-year-old Indian went down 3-0 in the contest which was not particularly engaging in its quality of boxing but showcased Manoj's fighting spirit.
The 25-year-old Gaibnazarov, the World and Asian Championships silver-medallist from Uzbekistan, was consistently better than Manoj but the Indian impressed with his never-say-die spirit. 
Men's hockey team knocked out after loss against Belgium
A lacklustre India squandered a one goal advantage to go down 1-3 to Belgium in the quarterfinals.
Eight-time gold medallist India, thus, blew away a great opportunity to create history after a hiatus of 36 years to climb the medal podium.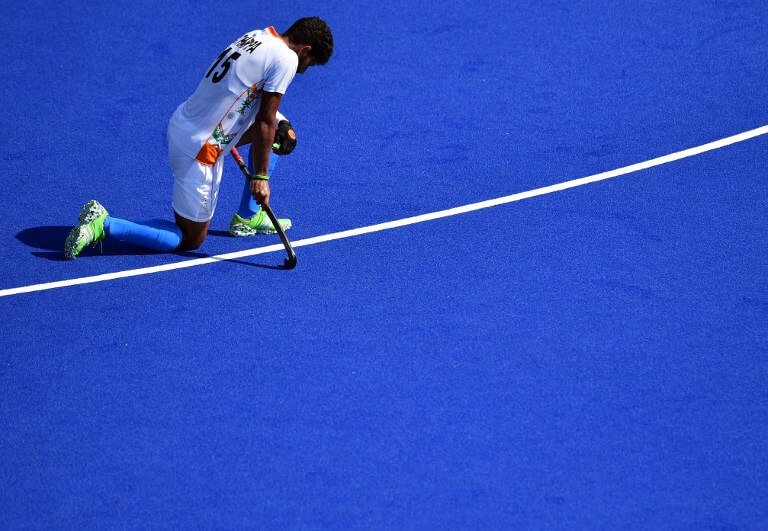 Belgium, on the other hand, scripted history as they progressed to the semi-finals of the Olympics after a gap of 96 years.
Chawrasia and Lahiri finish 50th and 57th respectively
SSP Chawrasia and Anirban Lahiri finished tied 50th and tied 57th respectively after going through contrasting days at the Olympic golf course. Chawrasia, who scored 71, 71 and 69 in the last three rounds, had to endure a frustrating day as he carded a horrendous seven-over 78 on the final round to slip 28 places to tied 50th.
Lahiri, on the other hand, brought home an improved one-over 72 in the final round to stay static at the 57th spot. 
Athletics
OP Jaisha and Kavita Raut of India finished 89th (2:47:19) and 120th (2:59:29) respectively at the women's marathon event.