Lots of events on 10 August for India, and lots of ups and downs as well. Jitu Rai was in contention for a place in the final but shot an 88 in the last series of qualifying to crash out of Rio 2016. However, archers Deepika Kumari and Bombayla produced some fine moments to reach the last 16; and boxer Manoj Kumar overcame a tough opponent to advance as well.
Here's the roundup
Jitu started the qualification by scoring 91 and then 95 which were followed by scores of 90, 94 and 95, including four 10s in the fifth series, that propelled him to the fourth position at the completion of the series.
The Nepal-born Army man shot an 88 in the final series that included two eights, which left him way behind in the pecking order.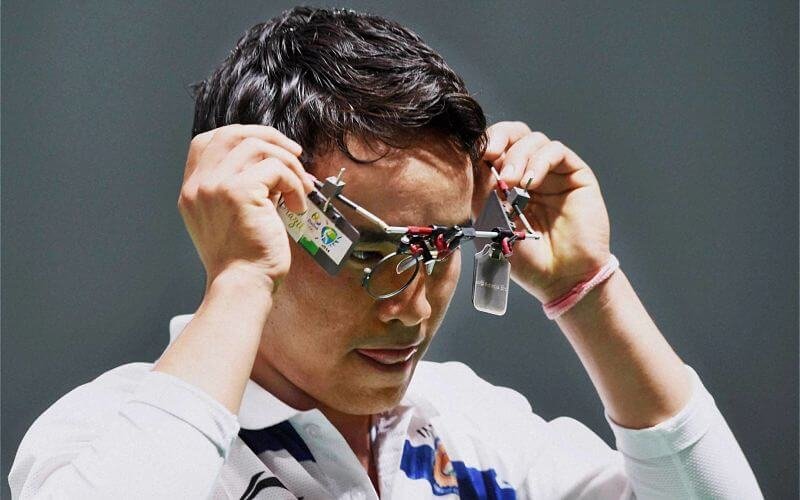 Not his usual self, a final effort of 10 was not enough for him to avoid elimination in his maiden Olympics. He ended up overall 12th with a total of 554 out of 600. He had finished eighth in the 10m Air Pistol event earlier.
Fellow pistol shooter Prakash Nanjappa performed even more dismally to finish 25th out of 41 shooters with 547 in the 50m qualification.
Boxer Manoj Kumar digs deep to beat London 2012 medallist
Manoj prevailed 2-1 in the hard-fought battle in which he had to hold his ground against the intense aggression displayed by Lithuanian Petrauskas in all three rounds.
Evenly-matched on pace and agility, the two boxers were quite distinct in their attacking approach.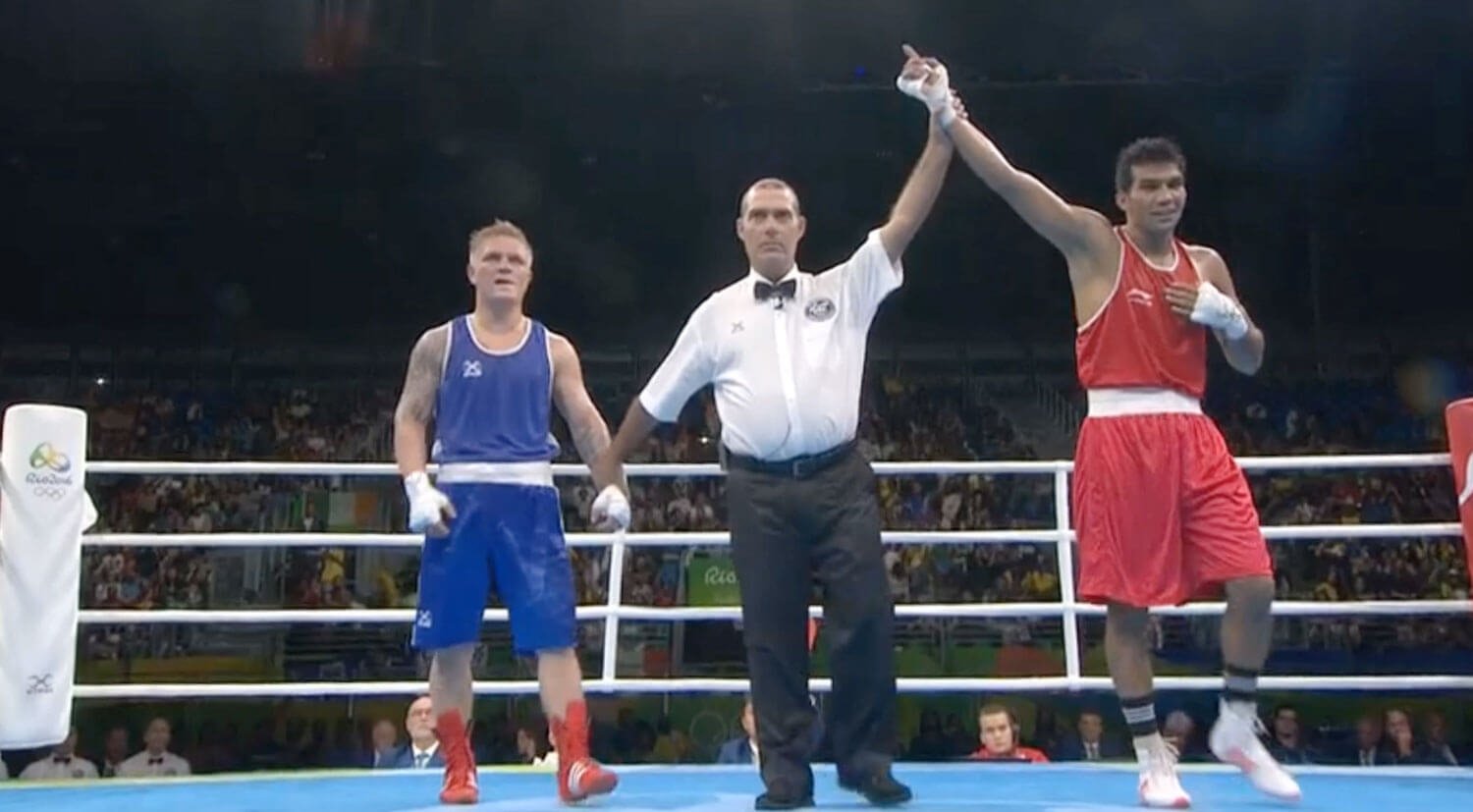 While Petrauskas, the London Olympics bronze winner in lightweight 60kg division, aggressively tried to engage the Indian from close range, Manoj preferred to back-peddle and hit from a distance.
At the end of the opening three minutes, it was Manoj's tactics that found favour with the judges, who awarded the first round to the former Commonwealth Games gold-medallist on a split decision.
Bombayla's fine display saw her ward off challenges posed by rivals from Austria and Chinese Taipei with aplomb, and this was followed by an excellent show from Deepika as she comprehensively defeated Italy's Sartori Guendalina 6-2 in the 1/16 elimination after prevailing over her opponent from Georgia, Kristine Esebua, 6-4 in the 1/32 elimination round.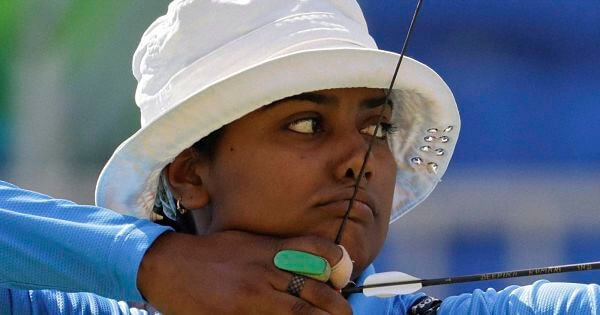 The 22-year-old from Jharkhand, who had lost in the first round in London Games four years ago, came back strongly from a set down to register a dominating 24-27, 29-26, 28-26, 28-27 victory against Italy's Sartori in the end. 
Bombayla, who was up against Lin Shih-Chia (Chinese Taipei), who had already clinched a bronze medal in the women's team event, started with a 10 and then hit 8 and 9 to total 27 as against 24 (8, 7, 9) of her opponent.
The Indian scored 8, 9, 10 against Lin's hat-trick of 8s to clinch the second set. In the third set, the Chinese Taipei girl hit the bull's eye twice even as Bombayla came up with a 7 and 9 in the first two shots. In the final shot, the Indian hit a 10 but that was not enough to win the set.
In the fourth set, Bombayla once again produced a perfect score of 10 and then hit 9 twice against Lin's 7, 9, 10 to seal the issue in her favour. 
Indian women's hockey team thrashed by Australia
To add to India's woes, the women's hockey squad also slumped to a 1-6 defeat against Australia, judoka Avtar Singh failed to progress after losing to Refugee Olympic Team's Misenga Popole in the second round of the men's 90 kg and weightlifter Satish Sivalingam finished fourth in the men's 77kg Group B (lower) category.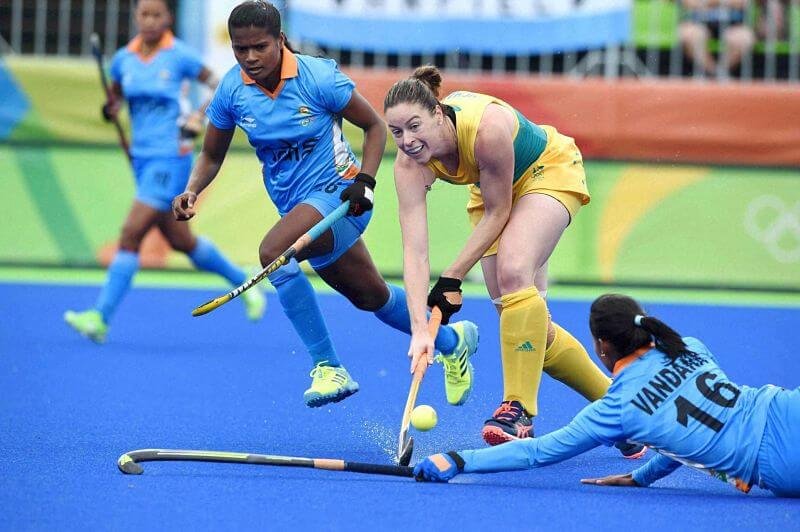 Rio 2016 campaigns over for judoka Avtar Singh and weightlifter 
Judoka Avtar Singh failed to progress after losing 1-2 to Refugee Olympic Team's Misenga Popole in the second round of the men's 90 kg and weightlifter Satish Sivalingam finished fourth in the men's 77kg Group B (lower) category. 
National record holder Sivalingam lifted 148kg in snatch and 181kg in clean and jerk for a total of 329kg to finish fourth in the six-lifter competition. He was in Group B – which is meant for lower-ranked competitors who have registered lower entry weights and by finishing fourth even in this category, he has no chance to be on the podium.
Feature image source: PTI