Leading medal hope in shooting, army's Jitu Rai, qualified for the men's 10 m air pistol in thrilling fashion by finishing sixth out of 46 competitors in the Olympic Games on Saturday.
This is how exciting it was: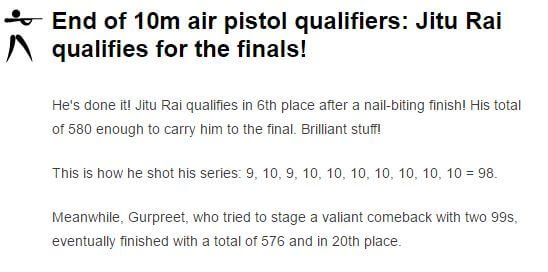 The other Indian in the fray Gurpreet Singh crashed out finishing 20th with a score of 576.
Jitu fired his way to 580 points with sequence of 96 in the first two series followed by 98, 96, 96 and 98. He shot 22 X. Italian Guiseppe Giardano shot the same but had 24 X which gave him the fifth position.
China's Pang Wei returned 590, six better than the second placed Jin Jongoh of Korea. 
This is the final standings.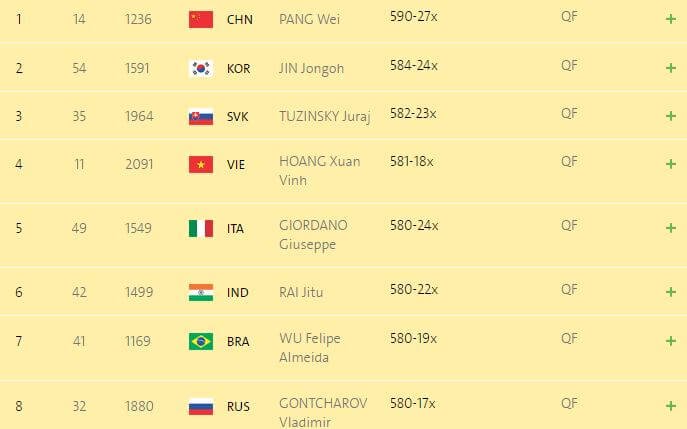 Good luck, Jitu!
(With PTI inputs)