India were left seeking their first medal of the Rio Olympics after suffering further setbacks on day seven with the elimination of archer Atanu Das, rifle shooters Gagan Narang and Chain Singh and shuttlers from men's and women's doubles.
Gagan's fails to make it to final of 50m rifle prone
Narang, who won the London Games bronze in 10m Air Rifle, was in the qualification spots right up until the last series, but managed just 102.4 in his last series to drop out and fall to 13th. Gagan will return to action for the Rifle 3 position. 
Meanwhile, Chain Singh was way down at 36th with a score of 619.6 in the qualification round.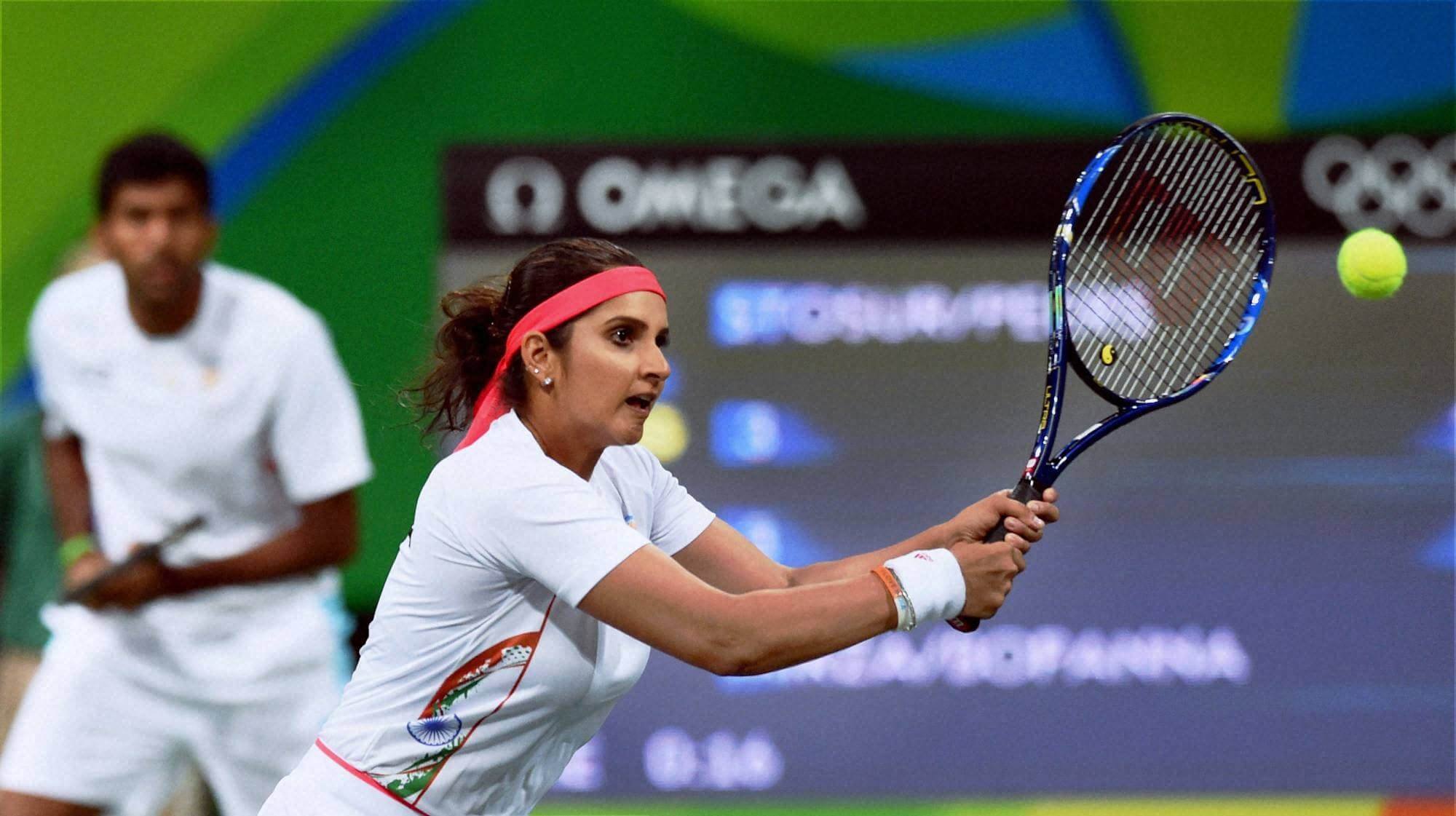 Gagan: 104.7, 104.4, 104.6, 103, 104, 102.4 = 623.1
Chain: 104.1, 101, 104.4, 102.4, 103.9, 103.8 = 619.6
Meanwhile, Mairaj Khan shot a 25, 24 and a 23 in the first three series of skeet qualifying. He is placed 10th and will return to shoot three more series on 13 August.
Sania-Bopanna beat Murray-Watson to enter semis
Vikas Krishan one win from a medal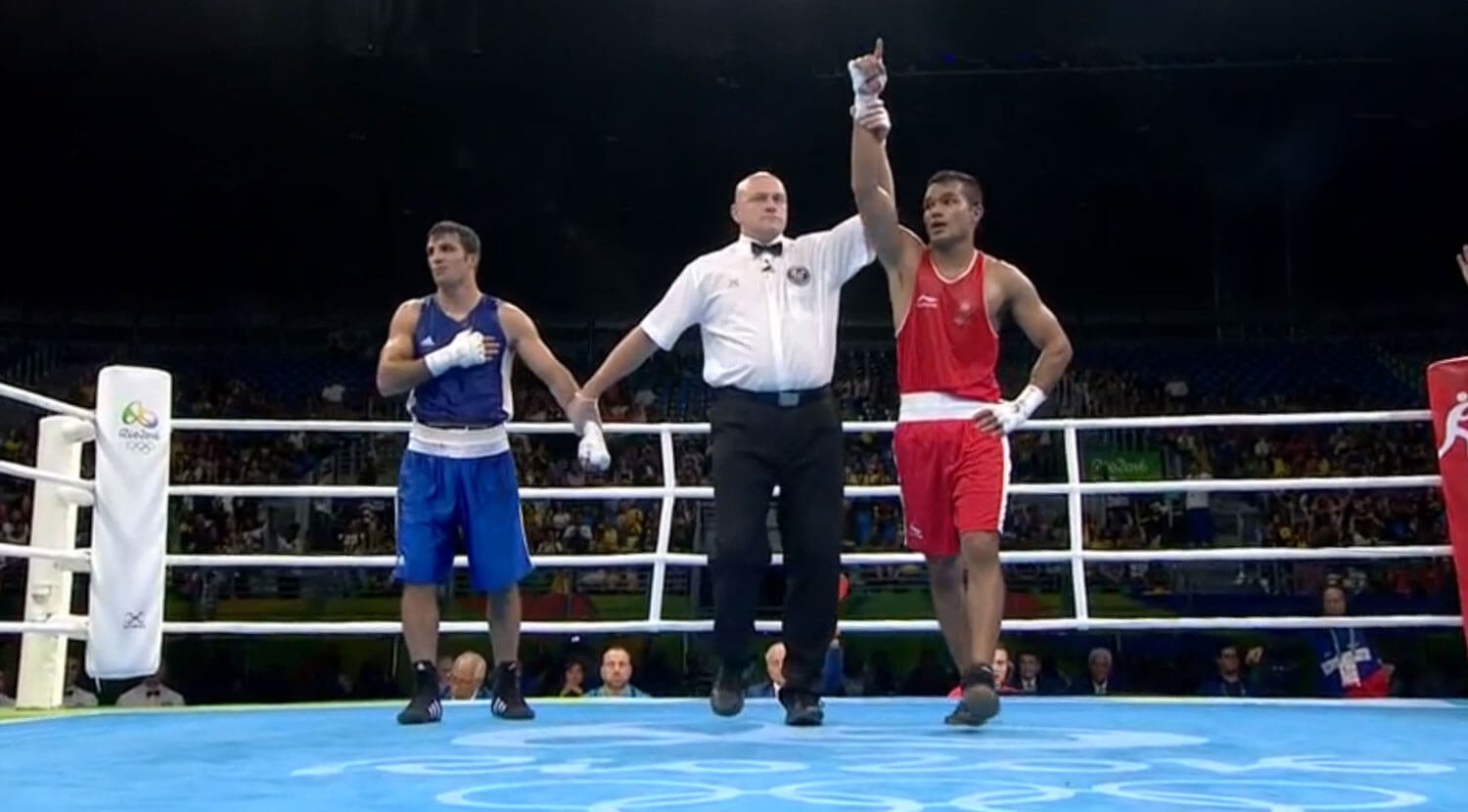 Archers bow out after Atanu misses golden chance to progress
Atanu Das let slip chances in his men's individual recurve pre-quarterfinal to bow out of contention and draw curtains on India's campaign in archery. 
Taking aim amid heavy rain, Atanu went down 4-6 to World No.8 Lee Seung-Yun, who had already helped South Korea win the team gold at the event.
The Indian lost 28-30, 30-28, 27-27, 27-28 28-28. He had a golden opportunity in the 3rd set to win it when Lee shot an eight, but Atanu only managed to draw for a point.
"Every match (competition) has its own pressure. Olympics obviously is the highest level. You have more pressure here. This was my first Olympics. I tried my best but could not succeed. Hope to do better the next time," the Kolkatan told PTI after his exit from competition.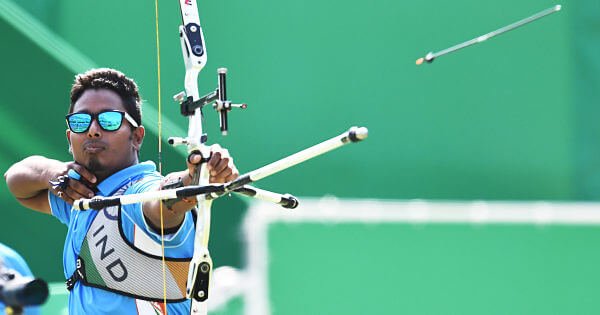 Women archers Laishram Bombayla Devi, Deepika Kumari and Laxmirani Majhi have already bowed out of contention after losing in both the women's team and individual events.
Athletes fail to progress into finals
India's athletes made a disastrous beginning in track and field events with star discus thrower Vikas Gowda buckling under pressure once again to finish a distant 28th with a poor best throw of 58.99 metres and was eliminated.
A similar dismal story was repeated by woman shot putter Manpreet Kaur who came up with a best effort of 17.06 metres that fetched her the 23rd position overall.
Half miler Jinson Johnson also bowed out by finishing fifth in the heats clocking 1 minute, 47.27. Overall his time gave him the 25th place out of 57 starters and was better than some of the other qualifiers who progressed automatically as they finished in the top three of their respective heats.
Walker Manish Singh finished 13th with a time of 1:21:21 but both his compatriots Gurmeet Singh and Ganapathi Krishnan were disqualified.
At the time of publishing, Mohammad Anas (400m), Ankit Sharma (long jump) and Dutee Chand (100m) were all yet to compete.
Hockey: Minnows Canada earn 2-2 draw against India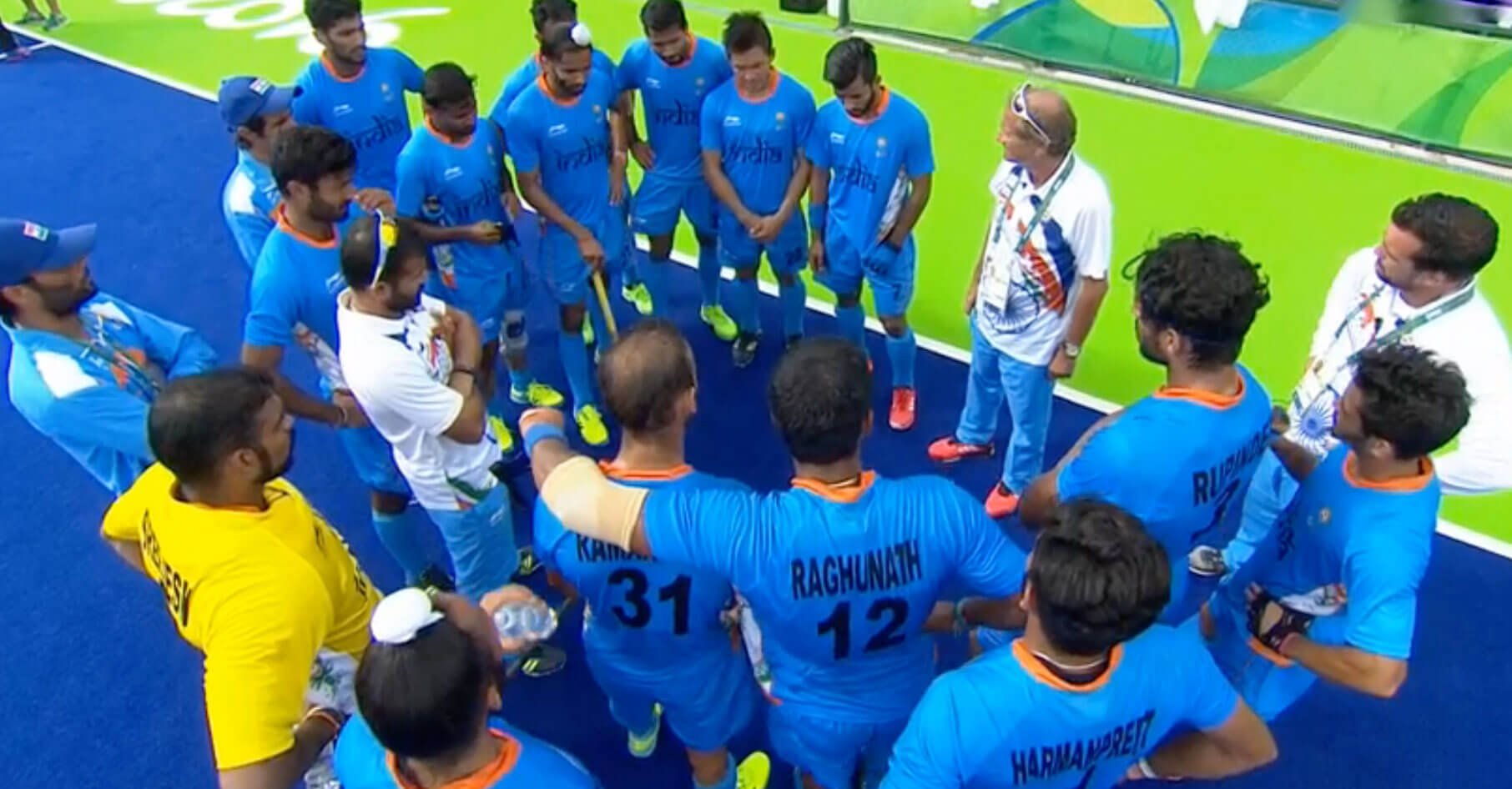 The men's hockey team, already assured of a berth in the quarter finals, led twice against lowly Canada before allowing their rivals to bounce back and earn a 2-2 draw in their concluding pool game.
They ended the league with seven points with the help of two wins and a draw in five matches.
"I'm not pleased with today's performance. We should have scored more goals in the second and third quarters. If we did that we would have been ahead. We kept Canada alive and gave the opportunity to draw, that's something we have to learn," coach Roelant Oltmans said after their match.
Feature image source: PTI