Two police officials were injured in violent clashes that broke out between two communities in various parts of the Kanpur district over alleged desecration of a religious poster, forcing the administration to impose prohibitory orders in the area.
Over ten people have been taken into custody in connection with the clashes, Kanpur police said.
Tension broke out when members of one community accused the members of the other of "desecration" of a religious poster which was allegedly found torn in Darshanpurwa area under Fazalganj police station. After a stone-pelting incident, the Uttar Pradesh police managed to bring the situation temporarily under control by making the religious leaders of the two communities talk and come to a compromise.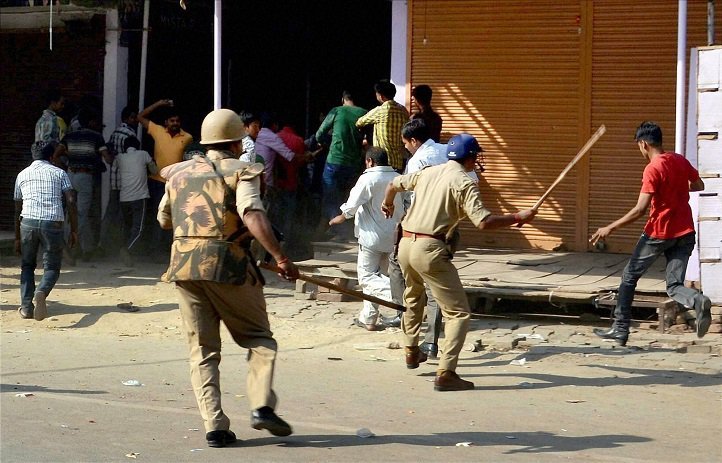 However, more clashes broke out when religious processions of the other community began in the evening. Members of the two communities pelted stones at each other in GT Road in Jarib Chowki, while two motorcycles were set ablaze near Sangeet Cinema. Two more motorcycles were set on fire in Deputy Padaw area, police said.
"In total, around a dozen vehicles in different localities were destroyed by the mob," a police official said adding that the police resorted to lathi charge and tear gas shells to disperse the crowd. Besides scuffles in Chamanganj and Darshapurwa areas, tension was also reported from Yashoda Nagar area where people closed their shops, SSP Shalabh Mathur said.
According to Times of India , clashes erupted on Friday night over tearing up of a religious poster. On Saturday afternoon, the situation turned ugly when agitators demanded action against the culprits and staged a protest. By the evening, the situation had worsened with groups of rioters taking to the streets and indulging in heavy brick-batting and firing. Several vehicles were torched by angry mob near Zarib Chowki area, police said.
The protesters later staged a road blockade where a tazia procession was to be taken out, which further escalated tension in other parts of the city.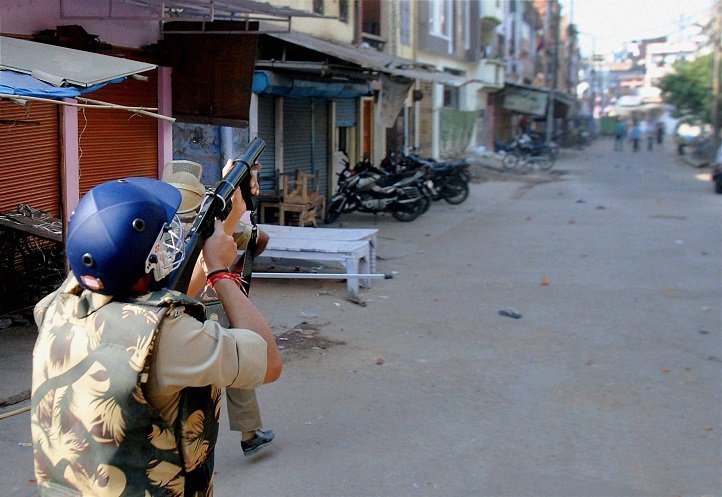 In Bhannapurwa area, two policemen who were on patrol were injured when a mob opened fire at them, the DM, who also received minor injuries, said. The injured inspectors — DK Singh and MP Sharma — were hit in their legs and have been admitted to a medical college where their condition is said to be stable.
"Section 144 of the Criminal Procedure Code (CrPC), banning assembly of over five people in an area has been enforced. Police have been asked to conduct flag marches in tense areas and all markets have been ordered to remain closed tomorrow," Sharma said.
The administration has written to mobile service providers to block bulk messaging through WhatsApp to prevent spread of rumours.
"Anybody found indulging in rumour-mongering will be dealt with firmly." He, however, said the situation was tense only in some areas, while other parts were normal.
SSP Mathur said police personnel from across the city have been put on high alert. "Though situation continues to be tense, it is under control," he said.
Read more: