A Nepali-French search and rescue team pulled a 28-year-old man, Rishi Khanal, from a collapsed apartment block in the Nepalese capital of Kathmandu on Tuesday after he had spent 82 hours in a room with three dead bodies.
Khanal appeared to have had no access to food or water during his ordeal, which began at midday on Saturday when a 7.9 magnitude earthquake hit Nepal, destroying buildings and killing at least 4,600 people.
"It seems he survived by sheer willpower," said Akhilesh Shrestha, a doctor who treated him.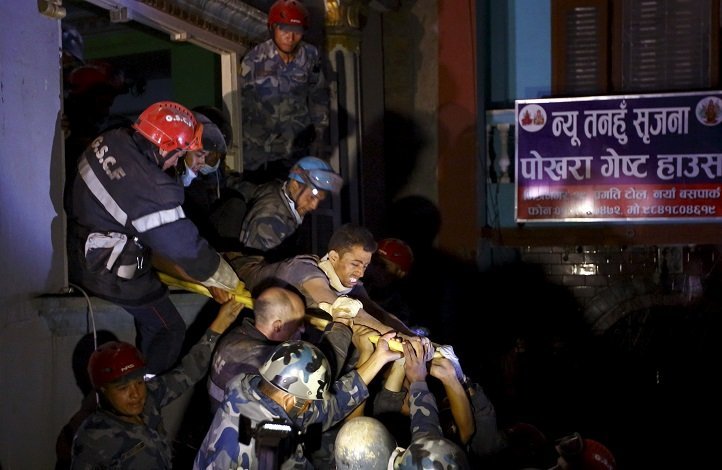 But how does one survive without water, and solely on will power? One doesn't. In a disturbing recreation of 127 Hours, The Associate Press revealed that Rishi Khanal had to drink his own urine to survive, ABC News states.
"Rishi had given up all hope of rescue as his lips cracked and his nails turned white. There were dead bodies around him and a terrible smell. But he kept banging on the rubble all around him and eventually this brought a French rescue team that extracted him after an operation lasting many hours," the report reads.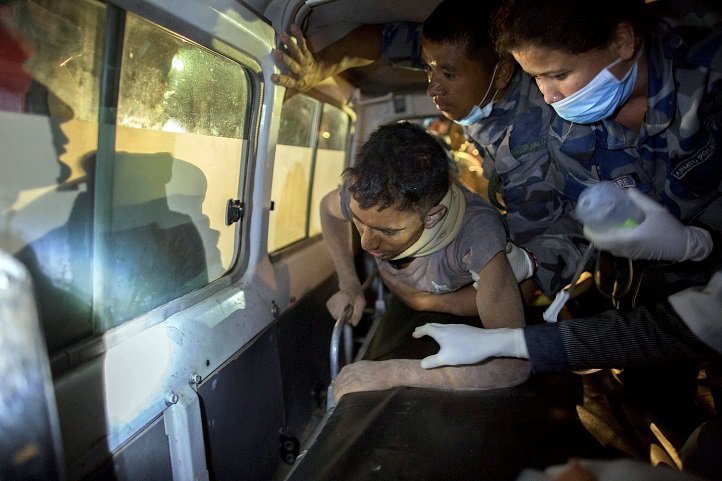 Khanal had been on the second floor of a seven-storey building when the quake struck. The top floors were intact and the teams drilled down to him after he shouted for help and responded to questions in Nepali.
The rescue took five hours. He's now being treated for leg injuries at a Kathmadu hospital.