A day after an arrest order was issued against Bihar MLA Raj Ballabh Yadav in connection with the rape case, Rashtriya Janata Dal (RJD) has suspended him from the party.
The arrest order was issued on Saturday following a complaint by a 15-year-old girl from Nawada who has alleged that Yadav raped him on February 6, Deputy Inspector General of Police, Shalin Kumar said.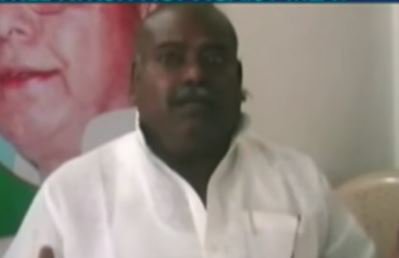 The statement of the girl has been taken under section 164 of IPC and an FIR in the case was lodged against Yadav with Women police station, Nalanda, on February 9, he said. The girl had identified the accused MLA when his photograph was shown to her and later she identified him in person also, the DIG said. Yadav won from Nawada seat on RJD ticket in the recent Assembly election and has previously served as a minister in the RJD government.
According to a report by NDTV, the minor girl said that a woman named Sulekha Devi took her an unknown place which was about 15 km away from Bihar Sharif, the district headquarters. Devi forced her to consume liquor after which a man allegedly raped her. She was then given Rs 30,000 by Devi to keep mum but she informed about the incident to her parents. A police case was then registered and upon investigation it was found that the crime happened at Yadav's house. He was later identified by the girl.
(With inputs from PTI)
(Feature image source: PTI)