You do not have to be a hardcore left-inclined intellectual or a social activist to have your concerns in place about poverty, hunger and unequal distribution and wastage of resources in the world. Because Robin Hood Army (RHA), comprising a group of volunteers, has been doing something very basic yet very significant.
The organisation drives around restaurants at night across Delhi, collecting unused surplus food from restaurants and weddings, and donates it to the needy.
It all started in August last year when a group of six youngsters decided to address two important issues, hunger and food wastage. They drove to restaurants, collected unsold food, re-packaged it and gave it to around 100 people in need of it around the city.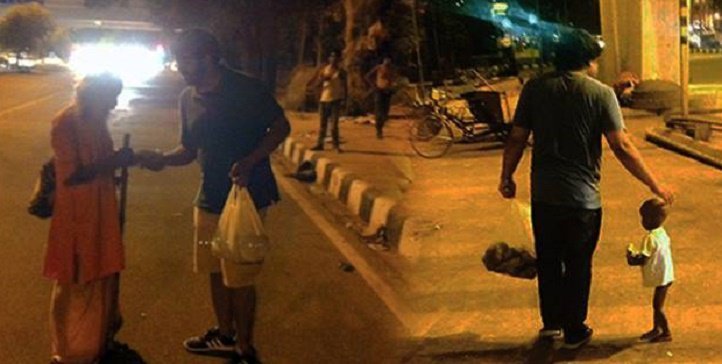 Within few months, the movement gained nationwide support and appreciation, and spread across 13 cities, including Hyderabad, Mumbai and Kolkata. In April this year, the movement crossed national borders, with cities like Karachi and Lahore organising such volunteering campaigns.
Neel Ghose and Anand Sinha, the two 27-year-old founders, were inspired by Refood International , an organisation based in Portugal. "Using a hyperlocal model, they collect excess food and give it to those who need it. But every community has their own Refood chapter," explains Ghose.
"I realised it was something that can be very easily done in India, where the need would be much more."
The two then roped in their colleagues and friends for the campaign. Volunteers kept pouring in, and now they work across India and Pakistan owing to the tremendous efforts by their social media team on Facebook.

RHA follows a decentralised organisational structure and works at grassroots levels. Young professionals work in small teams and are assigned specific areas.
They visit local restaurants, convince them to donate surplus food, identify clusters of people in need – such as the homeless and orphanages – and carry out weekly distributions.
Around 30 restaurants across Delhi and NCR have also started to provide freshly cooked meals for the initiative. "Some restaurant owners even join them on drives. In a way, they're not just helping the Robin Hood Army, they are the Robin Hood Army," explains Ghose.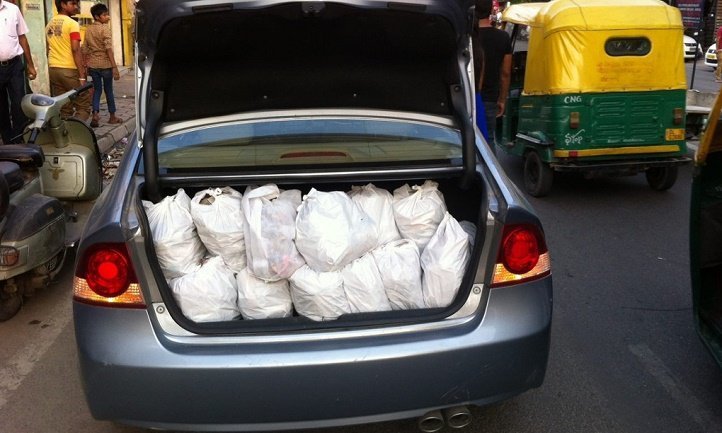 Food wastage is a much bigger problem in our country which is obsessed with 'big fat weddings'.
According to the Centre for Development Communication (CDC), a Jaipur based NGO, there are an estimated 7m weddings in India during the season. Yet, nearly one-fifth of all prepared food is thrown away – a staggering £1.6bn in wastage.
Annakshetra, an initiative to redistributes food leftover solely from weddings, festivals and other lavish social gatherings was developed by CDC in 2010. RHA has been thus working on similar lines.
During the Indian wedding season, which takes place between November and January, RHA groups also worked with caterers to make sure large amounts of uneaten food would be picked up, no matter how late at night. In Hyderabad, four volunteers fed around 970 people just with excess food from one wedding.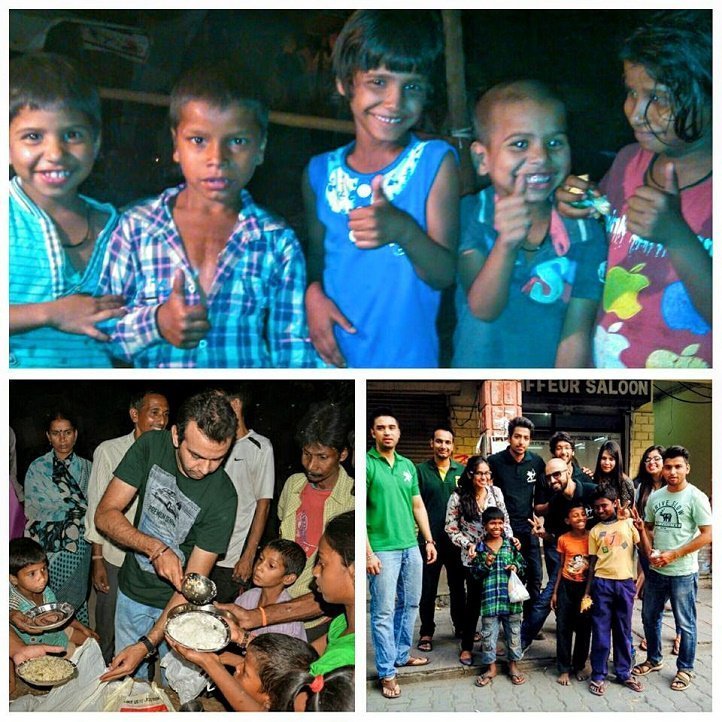 For a nation which has one fourth of the world's undernourished population, that's a very big problem. But the efforts by organisations like RHA are nevertheless commendable and deserve full support.
Poverty, hunger and malnutrition are major national issues but organisations like RHA definitely prove us that even simple solutions can do wonders.