The Rohingya community residing in India is in a state of chaos and fear ever since the government announced its plan to deport around 40,000 illegal Rohingya immigrants from the country.
"All of us are worried and scared. We are very hopeful of the India government but why only Rohingyas? We can't go back to our country," Shabbir Faisal Ahmed, founder of the NGO Rohingya Human Rights and a refugee himself told ScoopWhoop News.
According to Rohingya Human Rights initiative, close to 1100 migrants live in the capital alone, 800 of whom are registered by the UNHRC. The largets number is in Jammu, estimated to be 10,000.
The government's order
It was reported on Monday that the government of India is planning to deport illegal 40,000 Rohingya Muslims.
According to Reuters, Union Minister of State for Home Affairs Kiren Rijju had directed state authorities to identify and deport illegal immigrants including Rohingya.
"As far as we are concerned they are all illegal immigrants, They have no basis to live here. Anybody who is illegal migrant will be deported," he said.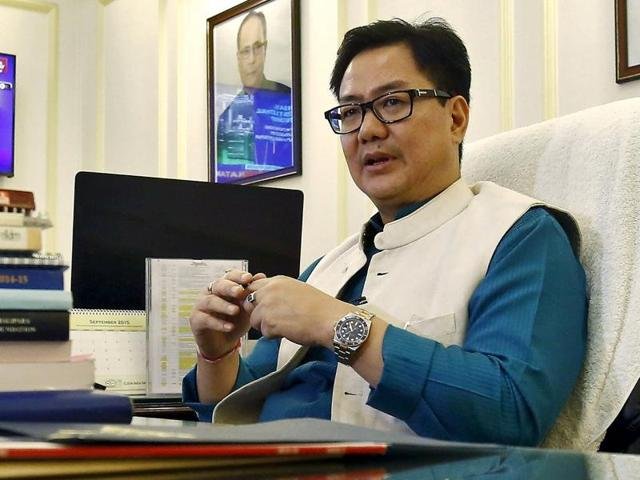 However, identity cards to tens of thousands of Rohingya in India have been issued by the UNHRC ever since they started migrating from volatile Myanmar in 2012.
"Government's claim that there are 40,000 Rohingya migrants in India is wrong. The UNHRC has issued identity cards to around 17-18,000 refugees, among which 14,000 have received it and the rest are still awaiting," said Shabber.
Who are the Rohingya?
The Rohingyas are a minority ethnic Muslim group based in Buddhist-dominated country of Myanmar or Burma.
A timeline by Wall Street Journal says that the Rohingyas initially dwelled in an independent kingdom in Arakan during the 8th century which is today known as the Rakhine state of Myanmar. 
Later in 1784, thousands of refugees fled to present day Bangladesh after the Burman King Bodawpaya conquered Arakan.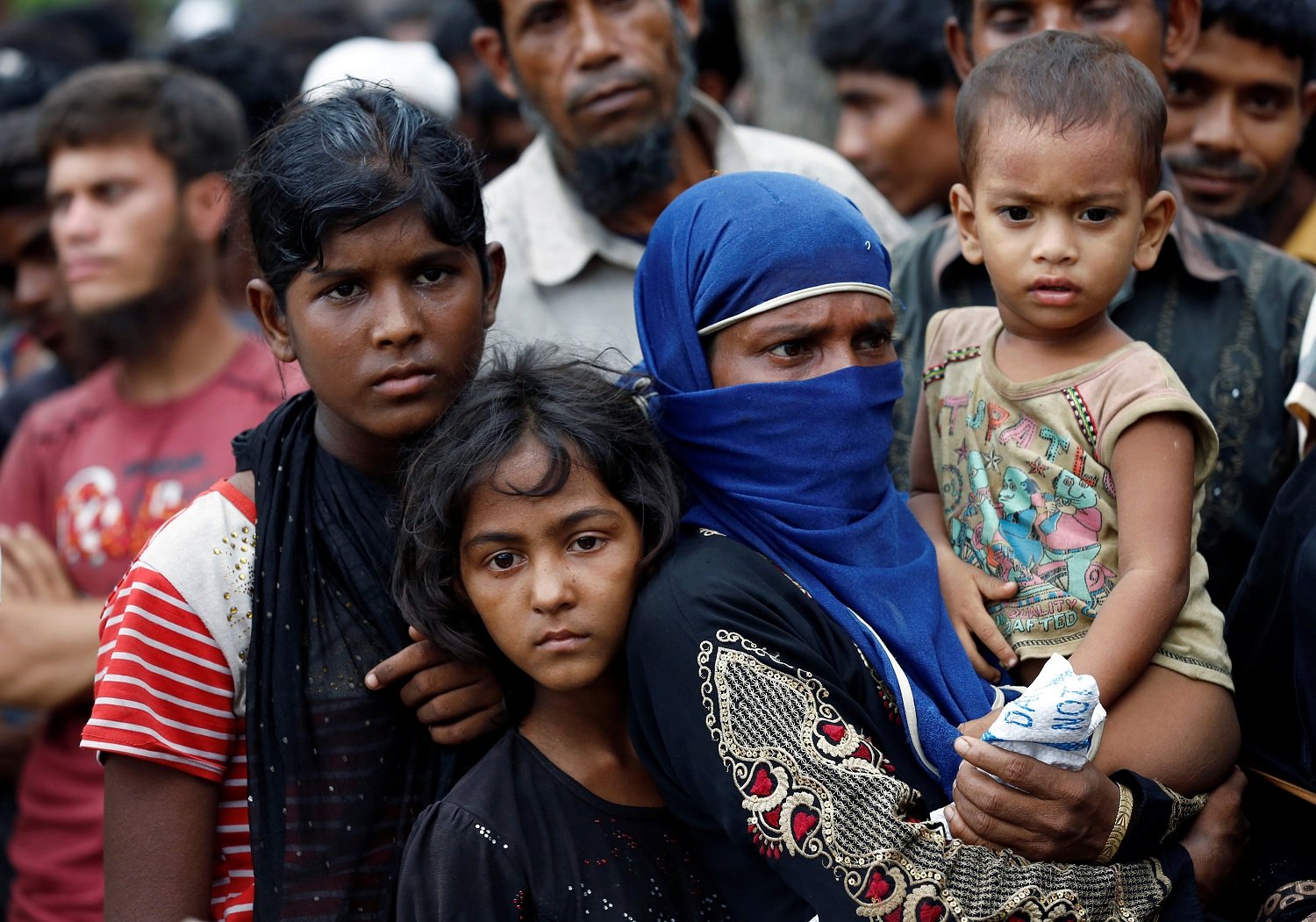 Later in 1982, a new immigration law classified all migrants during British rule as illegal, even Rohingya.
This new law does not recognize Rohingya as part of Myanmar's 135 official ethnic groups and restricts them from studying, traveling, working, access health facilities and marriage. The Rohingya are seen as illegal Bangladeshi immigrants. 
According to Aljazeera, the Rohingya, under this law, need to provide proof that they have lived in Myanmar for 60 years to get citizenship. But, they are often denied paper work. 
Why are they fleeing ?
The Rohingyas have been fleeing Myanmar ever since 2012 following clashes with Buddhist communities.
According to BBC, in June 2012, a violent riot broke between the Rakhine Buddhists and Rohingya Muslims after reports of rape and murder of a Buddhist woman by a Rohingya Muslim caught fire. The clashes led to the death of 200 people, mainly the Rohingya and displaced thousands. 
The next few years saw a series of communal clashes between the community that led to the exodus of the Rohingya.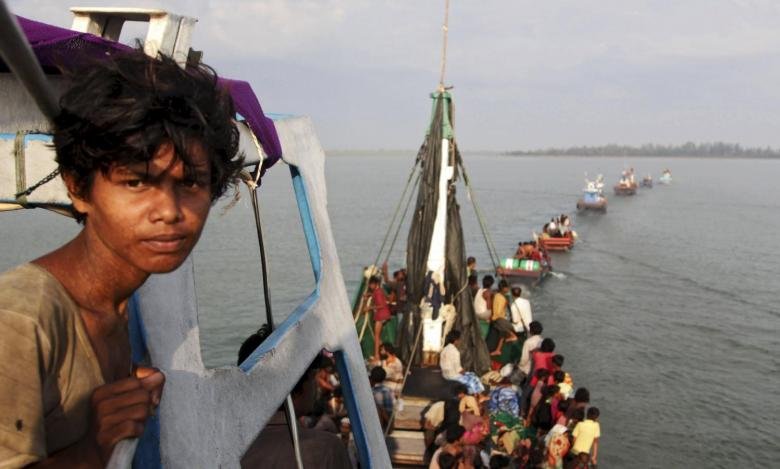 According to Aljazeera, UNHRC has estimated that more than 110,000 people have left the country on boats since 2012 to escape the violence, thus earning the infamous "boat people" title.
The Guardian reported that in 2016 at least 65,000 Rohingya fled Myanmar post a crackdown by the Burmese army in Rakhine state in the month of October and November.
The exodus or the ethnic cleansing began after the Burmese Army launched operations to identify insurgents behind raids on police borders.
The army claimed that 'insurgent terrorists' that belonged to a Muslim group killed at least nine police officers on border guard posts.
This led to reports of mass killing and rapes that forced the Rohingyas to take refuge in neighboring countries like India, Bangladesh, Thailand and Malaysia. 
Indian Government's Mechanism to deport Rohingya  
It was reported in April this year that the Centre was chalking out a mechanism to identify, arrest and deport Rohingya Muslims across India under the Foreigners Act. 
According to TOI, Union Home Secretary Rajiv Mehrishi chaired a meeting on April 3 in New Delhi to discuss a mechanism to deport illegal Rohingya immigrants. The meeting was attended by J&K chief secretary and DGP, joint secretary (J&K) in MHA and senior BSF and intelligence officers. 
A government official claimed that according to India law, the 'refugees' here are mere foreigners that are living illegally which is the violation of the Foreigners Act and thus are subjected to prosecution and deportation.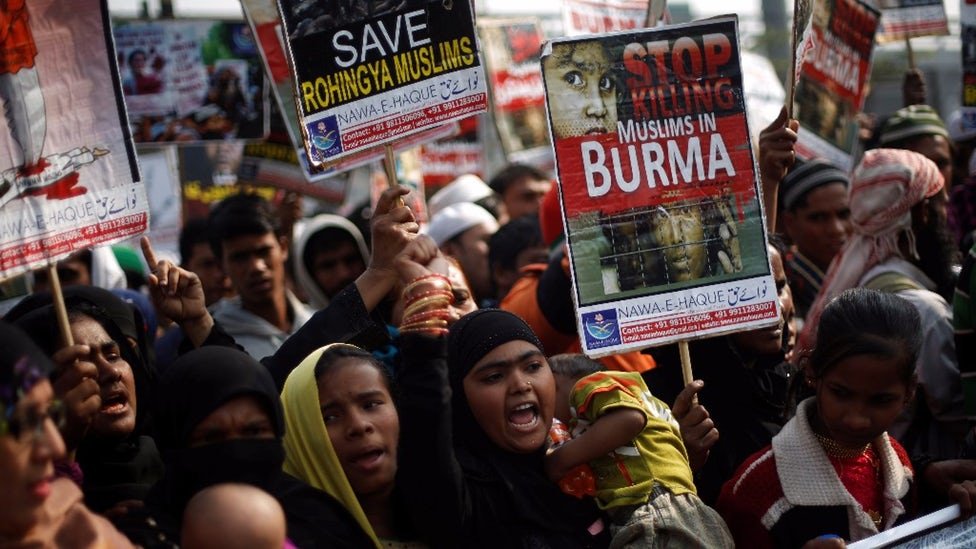 A senior government official on Monday told Reuters that an estimated 40,000 Rohingya Muslims living in India are illegal migrants and will be deported despite being registered with the U.N refugee agency. 
Their registration with the UN refugee agency is irrelevant, Kiren Rijju said.
"We can't stop them from registering. But we are not signatory to the accord on refugees," he added.
Close to 16,500 Rohingya in India has been issued identity cards by the UNHRC to prevent them from "harassment, arbitrary arrests, detention and deportation". 
Rohingya a security threat?
As a PTI report the Centre had claimed that illegal immigrants like Rohingyas pose grave security challenges as they may be recruited by terror groups. The Union home ministry also noted that the rise of terrorism in last few decades has become a serious concern for most nations as illegal migrants are more vulnerable to getting recruited by terrorist organisations.
According to Hindustan Times, India had warned Myanmar about the possible radicalization of the minority communities by Pakistan based Lashkar-e-Taiba as its founder Hafiz Saeed often accused India for aiding the persecution of Rohingya in Myanmar.  
It was also suspected that Rohingya radicals and Lashkar were involved in Bodh Gaya blasts of 2013 which was allegedly carried out to avenge the killings of Rohingya muslims in Mayanmar.
According to a press release by Amnesty International, deporting Rohingya Muslims would be a violation of India's commitments under international law. It will violate the international principle of non-refoulement which forbids states from forcibly returning people to a country where they face the risk of serious human rights violation. This is a recognized customary international law and is binding on India as India is a state party to international treaties that recognizes this principle, Amnesty says.
"India was part of the council that authorized a fact-finding mission after tens of thousands of Rohingyas fled to Bangladesh from Myanmar, following a security operation in which hundreds were killed and raped, so India is aware of the risks of abuse, and India has an international obligation to protect them," Meenakshi Ganguly, Human Rights Watch's South Asia director, told Reuters. 
Kiren Rijju, however, as per a report by Reuters, declined to comment on the deportation process.  
"There's a procedure, there is a rule of law," Rijiju said.
"We can't throw them out just like that. We can't dump them in the Bay of Bengal," he added. 
(Feature image source: Reuters)