When survival is threatened, it's natural for a human being to make a compromise, but what if that compromise becomes your life partner?
This is exactly what is happening to Rohingya refugee women fleeing anti-Muslim rioters in Myanmar to safer areas — which mostly means — Malaysia or Thailand.
According to New York Times , smugglers, who ensure the migration of Rohingyas from Myanmar to safer areas for a thick payment, have found another alternative for Rohingya women to survive — marry a stranger who's already escaped from Myanmar and is settled in Malaysia.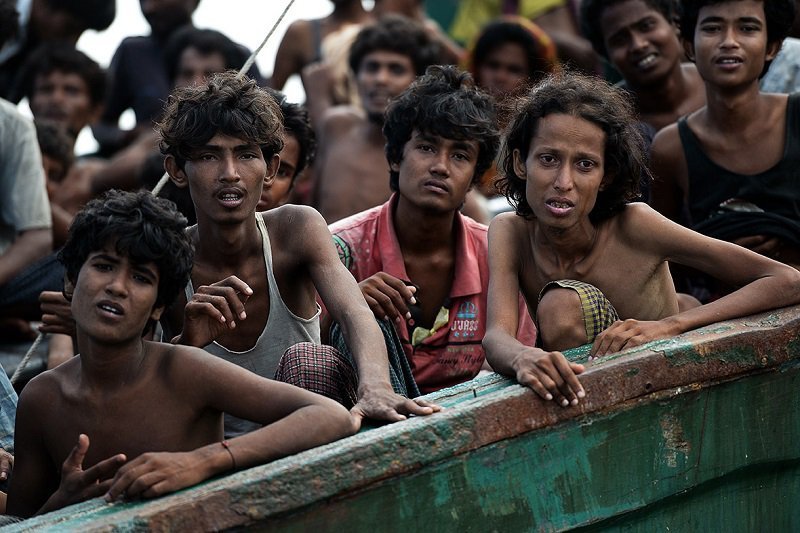 It's a blind decision but it ensures that they'll live.
While some Rohingya women agree to such marriages to escape imprisonment or worse at the hands of smugglers, others are tricked or coerced. Some are only teenagers, the report reads.
The United Nations High Commissioner for Refugees reported that a surge of maritime migrants from Bangladesh and Myanmar this year brought an increase in "abductions and marriages arranged without the consent of women whose passage was ultimately paid for by prospective husbands."
"Hundreds, if not thousands, of women and girls have been forced, sold or arranged for marriage via these trafficking corridors since 2012," Matthew Smith, the executive director of Fortify Rights, an advocacy group in Bangkok that monitors Rohingya refugees told NYT. "For some families, it's viewed as an imperative, as a survival mechanism."
The report illustrates case of 22-year-old Shahidah Yunus, who had been camping in the jungle of southern Thailand for two months.
Shahidah was among thousands of Rohingyas fleeing anti-Muslim violence early this year. She reached Thailand and remained there ever since as her family didn't have the $1,260, which the smugglers demanded, to complete the journey.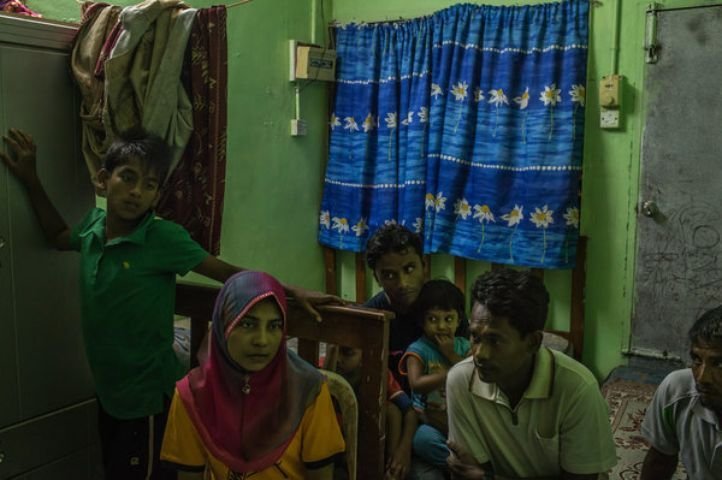 She was offered a deal. A stranger was willing to pay for her freedom, the smugglers said, if she agreed to marry him.
"I was allowed to call my parents, and they said that if I was willing, it would be better for all the family," said the woman. "I understood what I must do."
According to Smith, "The trafficking gangs are treating this as a rather lucrative business," adding that for the women and girls, "being sold or forced into marriage is the least-worst outcome, and that's a problem."
Shahidah has now begun her new life with her 38-year-old husband on Penang Island, Malaysia.
"I chose to marry my husband because the smugglers needed money to release me," she said. "We were afraid of rape. It is better to marry a Rohingya man who can take care of us."
Sharifah Shakirah, a Rohingya refugee in Kuala Lumpur who advises refugees on resettlement, told NYT that many of the women held by smugglers fear that if they do not find husbands quickly, "the traffickers might sell them to do sex work" in Thailand or India.
The process resembles a full-fledged human racket.
When single women escaping violence, end up on smugglers' ships, often without any means to pay, they turn into commodities for smugglers to offer them to men seeking brides.
If the smugglers know the woman's family cannot afford the cost, "they will inform other people and say, 'We have this woman', " Shakirah said.
As expected, the couple usually turns out to be a mismatch. Many husbands are often older and poorer than promised. Some women end up trapped in unhappy or abusive relationships, the report says.
While these marriages ensure a relatively safe life, many women wonder whether the price paid was too much or just enough.
Read more: