Two student-activists – Rohith Vemula (posthumously) and Kanhaiya Kumar – received a private scholarship instituted by a faculty from Delhi University on Monday.
As the name suggests, the scholarship – which carries a cash award of Rs 50,000 – honours the cause of Irom Sharmila – who has been on a hunger strike since November 2000, demanding the repeal of the Armed Forces (Special Powers) Act (AFSPA). Sharmila began the strike after the death of 10 Manipuris who were shot dead by the Assam Rifles in Imphal. 
At a ceremony on Monday, the cheques for scholarship were received by the Joint Action Committee (for Vemula) and JNUSU president Kanhaiya Kumar on behalf of the JNU students' body.
Watch the video of Kanhaiya accepting it here:
Now, this has met with some criticism on social media where users are wondering aloud if the students who were suspended or recommended rustication by universities on grounds of misbehavior deserve such honour.
We talked to Nandini Sundar, professor of Sociology at Delhi School of Economics – who instituted the scholarship in 2013 – on why the five-member committee for the scholarship chose the two.
What's this scholarship all about?
To begin with, the private scholarship is open to any post graduate student (MA-Phd) – preferably in Delhi – who comes from an area with internal armed conflict such as Northeast, Kashmir and Central India. The award is based on a combination of financial need, academic merit, contribution to society and suffering as a result of armed conflict. The first to get this scholarship in 2013 was Iymon Majeed from Kashmir, who was studying MA political science from Jamia Millia Islamia and had been writing about experience of Kashmir with Armed Forces (Special Powers) Act 1958 and militarism for various publications.
A five-member faculty committee – including professors from Delhi University, Jawaharlal Nehru University and a technical university in Kashmir – takes the decision.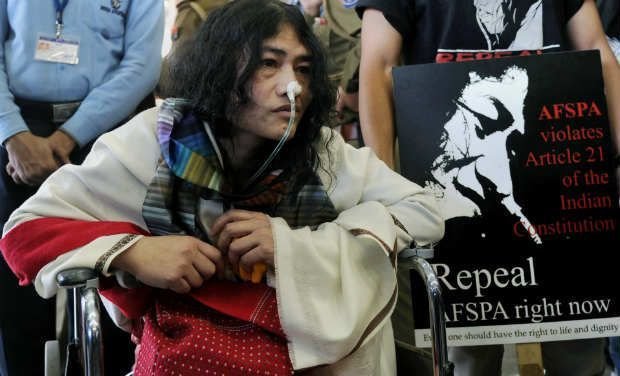 Why Kanhaiya?
Nandini Sundar said the joint scholarship hasn't been given to Kanhaiya per se, but to JNU's student union, on whose behalf Kanhaiya has accepted it as its representative. "The fund will be used for the benefit of JNUSU," she said.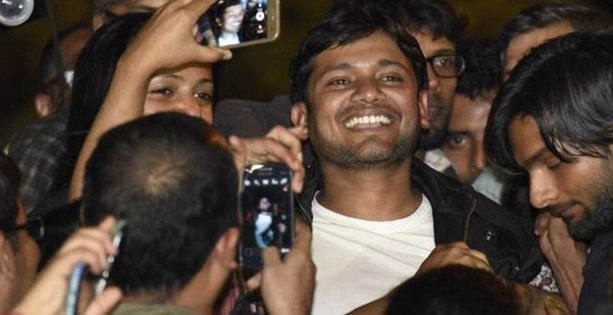 "This year, the country has seen unprecedented student activism and we wanted to recognise it. JNUSU – because of their collective work such as Occupy UGC campaign or even their demonstration against Nirbhaya's rape. JNUSU has contributed to society in a lot of ways," she said. 
About the recent row, she said, "We don't believe the students said anything which is not within the limits of constitution. So the sedition charges were wrong. Even Sharmila expressed solidarity with JNUSU in this fight, so we honoured Sharmila's support to them."
Why Rohith?
"Rohith Vemula (member of the Ambedkar Studies Association, Hyderabad Central University) represented an ideology that went against narrow identity. He was also a face of victimisation at institutions of learning," said Sundar.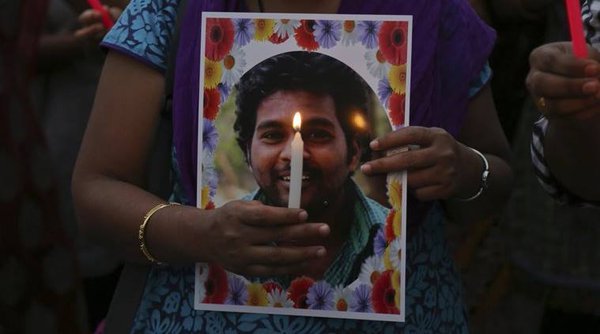 She also added that the committee thought his suicide note was inspiring. "Even if there are some who disagree, well, we maintain it was inspiring for a class that is discriminated against," she said.
With inputs from PTI