RSS has asked the government to check "subversive" elements indulging in "anti-national" activities in universities for long and questioned how slogans calling for break-up of the country made in JNU can be tolerated. 
"We expect the central and state governments to deal strictly with such anti-national and anti-social forces and ensure the sanctity and cultural atmosphere by not allowing our educational institutions to become centres of political activities," the RSS said as its top brass began a three-day brainstorming session on Friday. 
The meet of BJP's idealogical mentor assumes importance in the backdrop of Narendra Modi government facing flak over handling of JNU row, dalit student's suicide in Hyderabad, allegations of saffronisation of education and the debate over intolerance ahead of crucial assembly elections.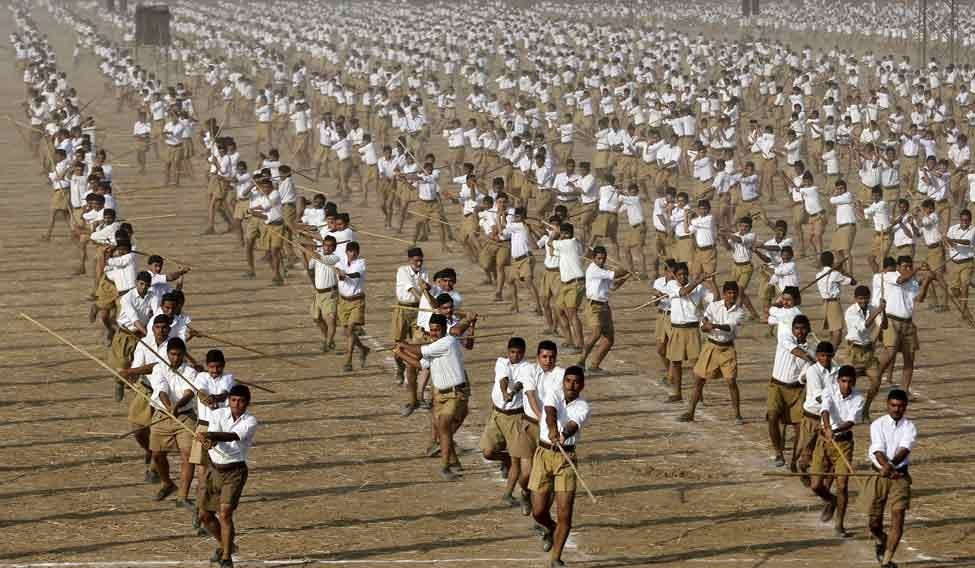 In its annual report presented at the meeting, the RSS also expressed concern over terror attack in Pathankot and called for a review of the efficiency of the security forces, their material and officers in-charge and steps to check illegal migration and Pakistan-inspired terrorism. It termed the violent quota agitations in Gujarat and Haryana as not only a challenge to the administrative machinery but also a threat social harmony and trust. 
Referring to Malda episode in West Begal, where a mob allegedly burnt down a police station, the Sangh fountainhead decried attempts to create "atmosphere of fear" as it asked political parties to give up their "policy of appeasement" and take such incidents seriously. "
Reports about anti-national activities in certain universities have become a matter of concern for the patriotic people. "In the name of freedom of expression, how can the slogans calling for breaking up and destruction of the nation be tolerated and how can the guilty, who had hatched the conspiracy to blow up Parliament, be honoured as martyr?" the RSS said.
(Feature Image Source: Reuters)