In a naked justification of the killing of Mohammad Iqlakh in Dadri over rumours of storing and consumption of beef, the RSS mouthpiece Panchjanya , in its cover story, has said that killing could not have been "without reason" and even the "vedas mandate killing of those who slaughter cows." An article ' Is Utpat ke Us paar' (the other side of this disturbance) in RSS organ said, "the Vedas order killing of anyone who slaughters the cow. Cow slaughter is a big issue for the Hindu community. For many of us it's a question of life and death." Calling for a thorough probe into the credentials of writers returning the Sahitya Akademi and other awards, the article also asked the writers why they "fail to question the social mindset which encouraged Mohammad Iqlakh to commit a crime."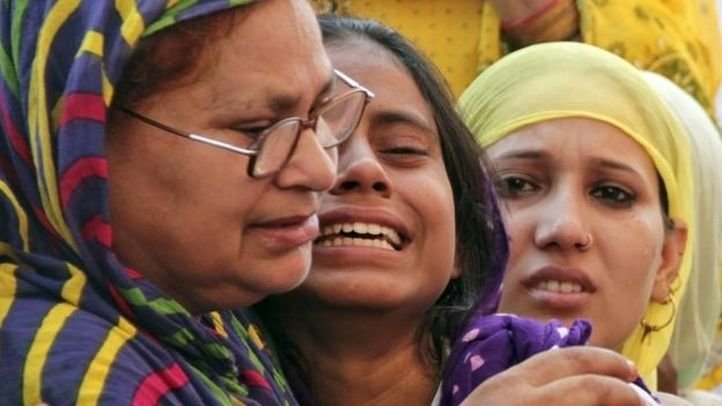 "You [the writers] did not see the cow slaughter by Iqlakh. You didn't see the fact that none of the media reports on Dadri mentioned any personal enmity of anyone with Iqlakh. Dadri village has never even seen any communal tension. One could have believed Iqlakh's death to be without reason but then we have the Newton's law of every action inviting an equal and opposite reaction." It also accused writers of their "anguish being laced with clear political bias." " Veda ka adesh hai ki gau hatya karne wale pataki ke pran le lo. Hum mein se bahuton ke liye to yah jivan-maran ka prashn hai (Vedas order killing of the sinner who kills a cow. It is a matter of life and death for many of us)," states the article by Hindi writer Tufail Chaturvedi which is pen name of Vinay Krishna Chaturvedi, a report in The Indian Express report says.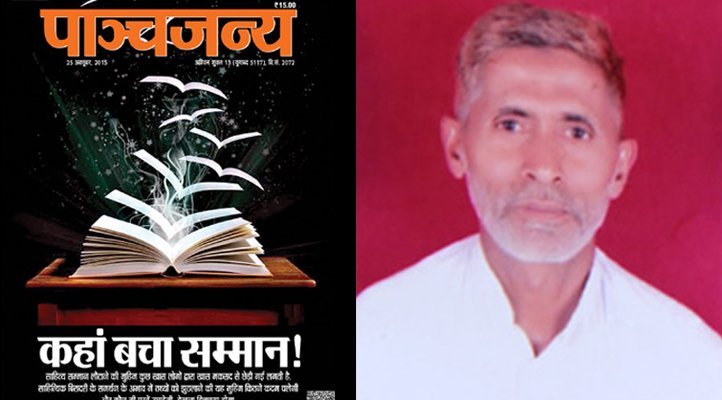 Source: ScoopWhoop
Muslims were Hindus some generations back, the article said. " Who has taught converted Indians to spit on their own culture and values? After all, all Indian Muslims, including Iqlakh, were Hindus until few generations ago…How did these converts become as hateful as to turn cow killers from cow protectors?"
Soon after the article triggered a storm, Panchjanya editor Hitesh Shankar distanced himself from the piece saying the views expressed in the article are personal.
"We don't support any violent incident. The writer has expressed his independent views. These are not editorial views. I don't recollect any write up justifying Iqlakh's killing.The Dadri incident should be probed," Mr. Shankar said.
Perhaps, it needs to be noted that the FIR filed on the Dadri incident doesn't even mention beef.
Read more:
Feature image source: ScoopWhoop