The demolition of Babri Masjid in 1992 was a communal blot of India's secular constitution. And it ignited a fight that is being fought to this day.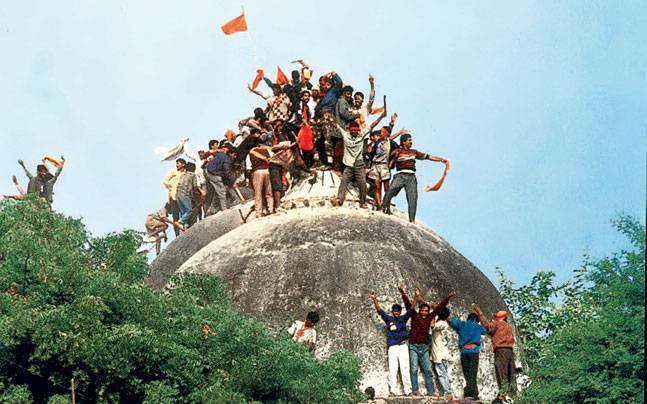 But for Karnataka's Sri Rama Vidyakendra High School located in Dakshina Kannada district's Kalladka, this event was an event that required enactment by the students of 11th and 12th grade. 
In a video going viral on Twitter, at least a hundred students, dressed in white shirts and saffron dhotis are seen charging towards a poster of Babri Masjid as the narrator describes the event on a loudspeaker. 
According to reports, this 'function' featured guests lile the Union Minister of Chemicals and Fertilizers, DV Sadananda Gowda; Puducherry Governor Kiran Bedi; and several ministers from Karnataka.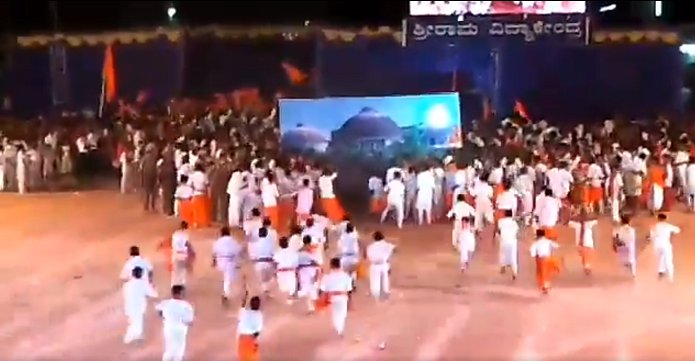 These kids not only demolished the mosque but also built the Ram Mandir, much to the delight and applause of the esteemed guests. 
Twitter has been quick to criticise this event. 
The school is owned by RSS leader and the organisation's south-central region executive committee member, Kalladka Prabhakar Bhat.