An RTI query has revealed that one prisoner dies every 26 hours on average in the different prisons of Uttar Pradesh over the last five years. In the query, Uttar Pradesh Prisons department has stated that 2,026 died in prisons between January 2010 to February 2016. The RTI also says that more than 50 percent of the inmates who died, were undertrials. In the given time period, there were 44 cases of suicide of well as 24 police custody deaths.
The RTI was filed by Naresh Paras, a human rights activist based in Agra who has been campaigning for prisoner's rights for several years. However, the wait for the answer to his query was a long and a tedious one. He got an answer from Uttar Pradesh Prisons Department after eight months.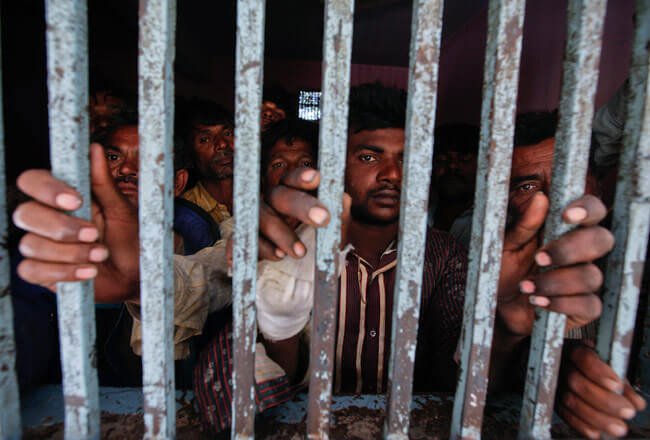 Here is how it all started:
In 2015, the Supreme Court of India had passed an order saying that state governments can exercise their discretion for releasing prisoners over the age of 60 and who have completed 14 years in prison, reports The Hindu. Many state governments like Madhya Pradesh, Rajasthan and Bihar were quick to follow the order released many such prisoners. However, Uttar Pradesh is yet to release any prisoner.  
"The landmark judgment by the Supreme Court in 2015 was a step in the right direction. But, the government of Uttar Pradesh hasn't released a single prisoner till now. I understood that to fight for the cause I will need data to substantiate my claims and thus I had to file an RTI," Paras told ScoopWhoop News.
Since then, he has been writing various government authorities seeking intervention in the matter. "I have written to National Human Rights Commission (NHRC), Prime Minister's Office, Union Home Ministry and Chief Minister's Office. Although NHRC registered my grievance but nothing has been done as of now," he said.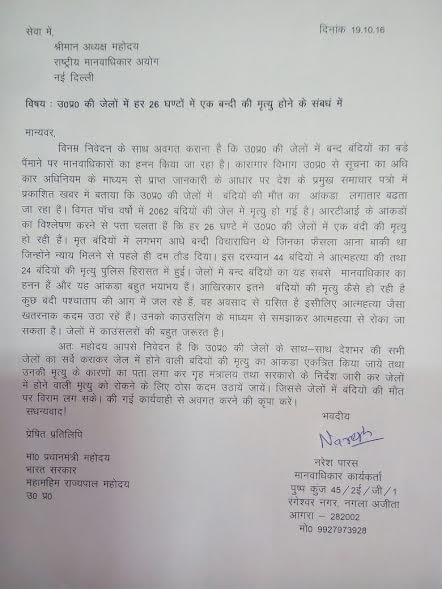 Paras maintained that the most shocking thing to be noted is the issue of the undertrials. "More than 50 percent inmates who died were undertrials. It is quite possible that many of them were innocent and thus could have been saved," he lamented. 
"In India, the rights of prisoners have never been a serious issue. Whenever I visit jails as a human rights activist, I am neither allowed to go beyond the reception room nor permitted to interact with the inmates. How can justice be ensured in such a system," he added.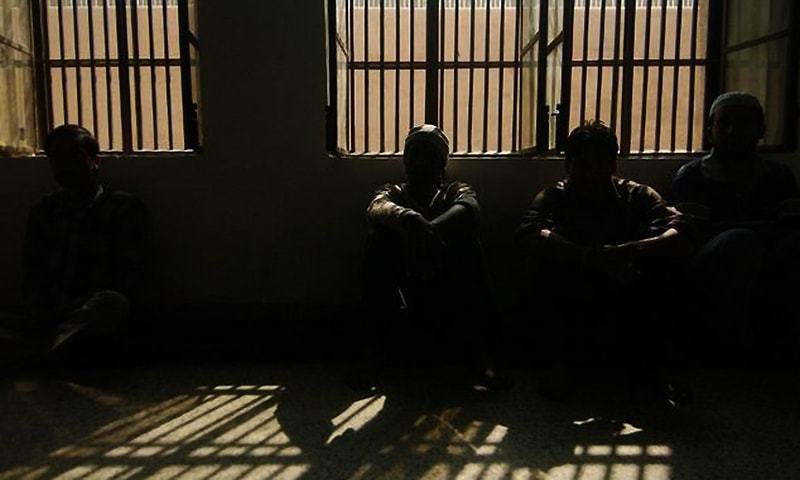 Paras also feels that there is an urgent need to have counselors in every jail. "There are many inmates who are imprisoned for doing something which they might have done in a fit of rage. But once they enter into a jail environment, these inmates start suffering from mental stress and depression. Many then become so helpless that they are forced to commit suicide," he said.
 He, however, hopes that his efforts will one day will force the authorities to look into the issue. "Union Home Ministry should frame proper guidelines which all states can follow. Not just UP, I want every state in India to ensure that such prisoners aren't languishing in jails."
(Feature image is representational | Source: Reuters)