Rubel Hossain's career and personal life have both been nothing short of controversial. The Bangladeshi star cricketer, who had just ended his World Cup stint, is under the spotlight again, but this time it is personal life that has come to haunt him.
Rubel has been involved with 19-year-old Bangladeshi actress Naznin Akter Happy. She allegedly pressed charges against Rubel saying that he had threatened to release one of her explicit photos to the media.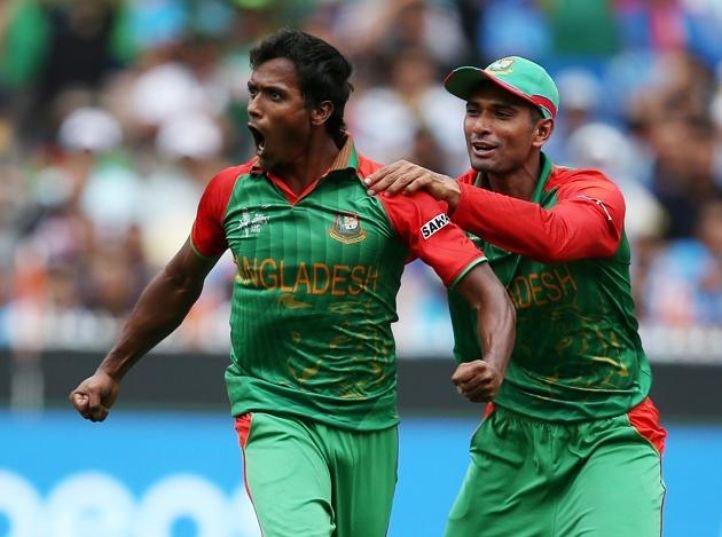 The conversation happened over Skype, which Happy apparently recorded on her cell phone. According to Bangladesh Protidin, the court has forbidden her to talk about the case. The final report that was submitted to the court includes pictures and Skype recording between Happy and Hossain.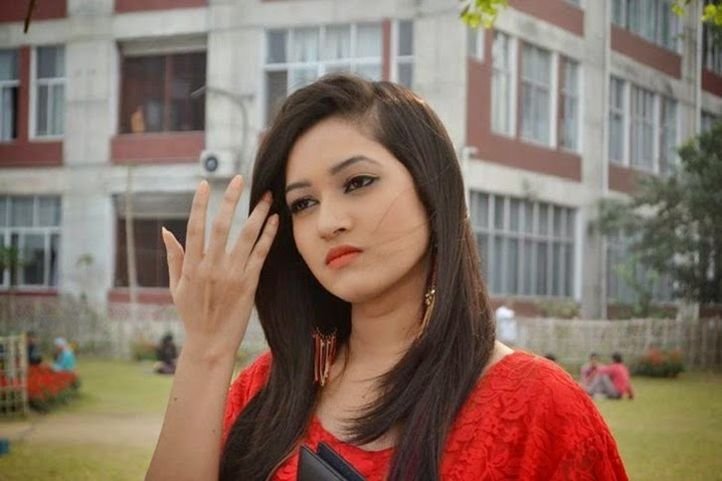 Here is the video that includes the Skype conversation between the two:
Transcript:
Happy: What happened?
Rubel: All I ask of you is to stay calm. You will not get to see those pics and video clips anywhere. Ever. You will be finished.
Happy: I am shocked! How could you betray my trust like this? I feel like dying!
Rubel: Stop play-acting. Stop. Listen to me…
Happy: Do you believe Allah is watching us?
Rubel: I cannot believe you dare pronounce Allah's name. I know you are recording this.
Happy: How could you do this? Did you not even feel guilty?
Rubel: Don't get agitated over this one picture. I have more in store.
Happy: Chhi!
Rubel: What do you mean, chhi?
Happy: Allah will punish you.
Rubel: What about you? You go around sleeping with men!
Happy: Don't talk rubbish! How could even do this? Tell me, didn't you hesitate even once?
Rubel: Don't worry. I won't do anything to you. But if you do something, I will get to know.
Happy: Really? Are you threatening me?
Rubel: See, I don't have any intention to release what I have in public.
Happy: You just said that you are keeping a tab on me!
Rubel: You are hell-bent on finishing my career, my life, my family — everything — what will I live for? Did you not feel bad when you did all that?
Happy: Did you not feel bad when you did all that?
Rubel: You know very well that there is not going to be anything between us. Why are you trying to do all this?
Happy: Do one thing: just kill me. Please.
Rubel: See, if you lose your temper, you will harm only yourself. Don't listen to others.
Happy: How did you do this?
Rubel: I am sending you all I have. See them one by one and delete them, okay?
Happy: What good will be my deleting? You have to delete them! How could you do these dirty things? How is it even possible?
Rubel: Where is your mobile phone?
Happy: I don't have a mobile.
Rubel: Show me your mobile.
Happy: I don't have a mobile.
Rubel: Let me see your mobile.
Happy: You don't need to see my mobile.
Rubel: Are you recording this? Where did you acquire this talent from? What if I release all this in the market? Will you be able to show your face to anyone? Don't lose your temper.
Happy: I have recorded this entire conversation.
Happy had earlier also filed a rape case against Rubel but he was acquitted of all charges as there was no evidence supporting the matter. Furthermore, Happy's lawyer, Debul Dey, had told her that he couldn't represent her further and put pressure on Rubel while he was playing the World Cup Down Under.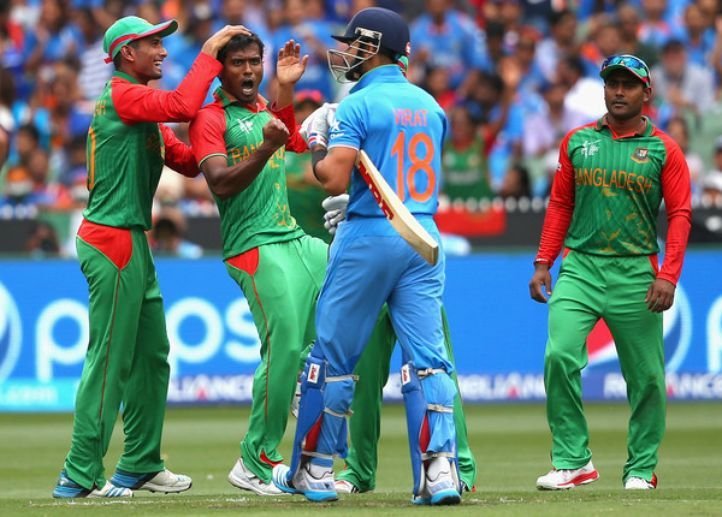 Happy had withdrawn her charges post this, stating she had forgiven him. She had filed the charges last December saying that Rubel had been intimate with her but backed off from marriage. Rubel shot to fame during the World Cup after his performance during the tournament and predominantly because of the Virat Kohli sledging incident.
To know more about the Virat Kohli incident, click here .