The row over 'Vande Mataram' has spread to Allahabad municipal corporation, where a proposal to make singing of the national song compulsory at commencement of proceedings led to protest by Samajwadi Party corporators.
The incident came days after municipal corporations in Meerut and Varanasi too witnessed similar ruckus over the issue. BJP member Girishankar Prabhakar on Thursday mooted a proposal in Allahabad civic body for singing of national song at the start of proceedings and the national anthem upon conclusion.
However, Samajwadi Party corporators led by Athar Raza and Sushil Yadav vociferously opposed it. BJP members alleged that the protesting corporators refused to stand when the national song was sung after Mayor Abhilasha Gupta gave her nod to Prabhakar's proposal.
Members of BJP, SP&BSP created ruckus in Allahabad Municipal Corp over singing of national song Vande Mataram during meeting, earlier today pic.twitter.com/78nlmQdCBQ

— ANI UP (@ANINewsUP) April 6, 2017
Defending their opposition to the move, Raza alleged that the "politicization" of Vande Mataram has always been a "ploy" of the BJP. The SP members opposed "laying down a new rule at a time when just a few months were left for the expiry of the term of the house".
The protest led to suspension of proceedings for a couple of hours. After the house met again, Mayor Abhilasha Gupta gave her nod to Prabhakar's proposal following which the national song 'Vande Mataram' was recited by members.
The protesting members left the premises in protest even as proceedings concluded later in the day with the recital of national anthem – 'Jana Gana Mana'. BJP corporators later alleged that during the recital of 'Vande Mataram', the protesting councillors had remained seated which was tantamount to insulting the national song. "We have received the complaints.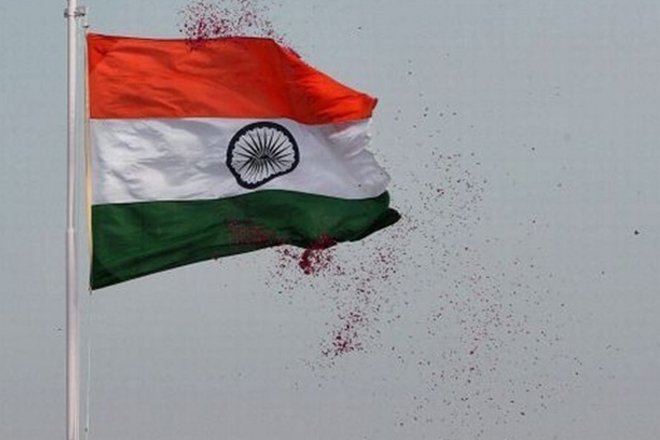 The CCTV footage is being examined to ascertain the veracity of the allegations. "If the charges are found true, action will be taken accordingly," the Mayor told reporters. Raja said their protest was "not against national song and national anthem per se, but against starting a new trend just ahead of the next municipal polls.
"It is unfortunate that the Mayor, whose close ties to the BJP are well known, became a party to this." Gupta's husband Nand Gopal Gupta 'Nandi' is a cabinet minister in the Yogi Adityanath government in the state. The BJP won two-thirds majority in the recent election in Uttar Pradesh, returning to power after 15 years.
(Feature image source: Twitter| ANI News UP)